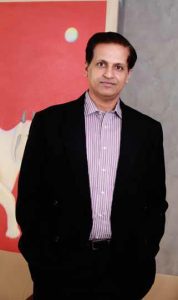 A leader in cement manufacturing since 1939, Dalmia Cement is ranked as one of the best in the industry. Its constant ability to innovate sets it apart from others and has given them a leadership position in niche but fast-growing market segments. It has cement manufacturing plants in Tamilnadu, Andhra Pradesh and holds a major stake in OCL India Ltd., a major cement player in the Eastern Region. Dalmia Cement has also acquired Adhunik Cement and Calcom Cement in North East India giving them an expandable capacity control of 25 million tones. Dalmia Cement believes in making the world a better place and play a catalyst in transforming communities around their business operations by partnering with local communities, government, NGOs and other stakeholders. Atula Imchen spoke to Ajit Menon, Executive Director, Head–Human Resource, Dalmia Bharat Group to gain more insight into the various CSR initiatives undertaken by the company. Dalmia Cement Ensures Development of Communities by Unleashing People's Potential
What does CSR mean to Dalmia Cement Bharat Ltd? Share with us your mission. What are your main focus areas for CSR programmes and why are they the centre of your CSR initiatives?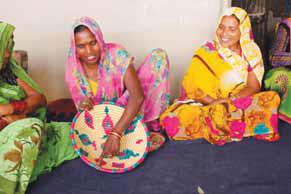 Dalmia Bharat Group, founded in 1935, has been following the concept of giving back and sharing for more than seven decades. CSR has always been an opportunity for us to engage with different stakeholders, principally our neighbouring communities, to share with them our growth benefits aiming at improving their quality of life. We believe that when we set up our business and operate within a particular geography, we become part of that society and that ecosystem. For our business to sustain, it is essential for us to sustain that ecosystem and ensure the equitable growth of our neighbouring communities. That has a close connection to our own growth. In a way, a good CSR also mitigate potential business risks.
Hence, the purpose of our CSR is creating sustainable shared values for inclusive growth of business and society. This CSR purpose grows from the vision of the company – 'Unleash the Potential of Everyone we Touch' which then connects to our CSR Vision, 'Every Household has a Sustainable Livelihood in our Environment'.
The main focus areas of our CSR programmes are Soil and Water Conservation, Energy Conservation and Climate  Change   Mitigation,  and
The programme aims to develop the skills and abilities of people in our programme areas to enable them to be employable or have additional sources of income for their families. We have reached out to more than 14000 direct beneficiaries in our programme Livelihood Skill Training. This does not take away our focus on social development of all the neighbouring areas where we exist. These issues have been identified from independent / third party need assessment studies and stakeholder engagements with the community.
The study highlighted the basic needs of water for domestic use, energy sources for cooking and lighting, livelihood opportunities and community development. These issues are material for the company as well and thus make sense as focus areas of our CSR initiatives.
Skill Development is one of the two main themes we are focusing on in this issue of CSR Mandate. This is also one of your main core issues. Is this opportunity available to workers of your cement plant only or is it extended to people beyond your borders? Apart from workers at construction sites, who are the other beneficiaries from your other livelihood programmes? How have these different initiatives made an impact on their lives and that of their families?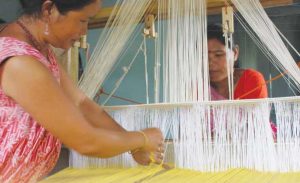 One of the best examples of the impact of SHG building and training is the Pragati Mahila Rural Bank, opened by 890 women from 61 SHGs, the first of its kind in the area. The bank has been operational for the past one year and now has a corpus of Rs.14 Lakhs.
The programme aims to develop the skills and abilities of people in our programme areas to enable them to be employable or have additional sources of income for their families. We have reached out to more than 14000  direct beneficiaries in our programme.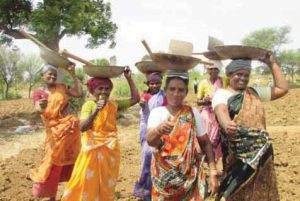 More than 8200 members of our 720 + SHGs have been skilled and empowered. They have collected a corpus of more than INR 4.4 Crores through their savings and bank loans. Access to this corpus means these ladies are able to take money for expenses like buying cattle, for agriculture, small business, etc. One of the best examples of the impact of SHG building and training is the Pragati Mahila Rural Bank, opened by 890 women from 61 SHGs, the first of its kind in the area. The bank has been operational for the past one year and now has a corpus of Rs.14 Lakhs.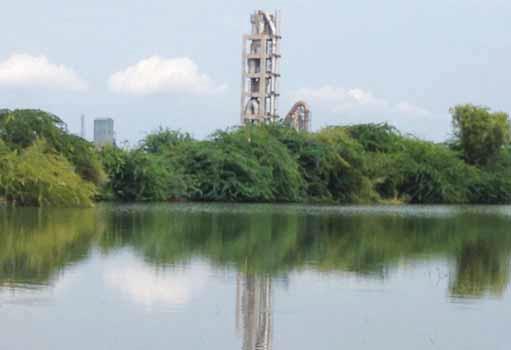 We have organised trainings for SHG members on tailoring and stitching, weaving, handicrafts, food processing, dress designing, phenyl making, artificial jewellery making, candle making etc. Many women from these SHGs have started their own business ventures and are earning additional incomes for their families. They sell their material locally as well as in local fairs and festivals. The increase in income ranges from Rs.12,000 – Rs.30,000 per year.
Another major initiative in this field is the Dalmia Industrial Training Institute (DITI) in Dalmiapuram and Rajgangpur. These ITI's have been running for more than 20 years, trained more than 3000 people  in eight  trades   with   over 65 percent of passed trainees employed. We also collaborate with other organisations like IL&FS, I-LEAD, RSETI and Government ITI's thus enabling the youth in our villages to attend technical trainings in their centres. Last year, we assisted more than 150 youth to get training through these centres. We have organized trainings for youth in computers, HTV driver's training, security guard, paramilitary training, mobile repair training, etc. This skill training has helped more than 600 people get jobs with a monthly income ranging from Rs. 8,500 – 12,000.
We have  also  promoted  nine  Farmer Producer Organisations with 1300 members and are helping them in collectively achieving their goals though scales of margin and ultimately an increase in income. We have helped more than 1500 families avail loan of about Rs.3.8 Crores for procuring milch animals. This helps in increased income for the families. In order to scale up and institutionalise our Skill Development vertical, Dalmia Foundation recently signed an MoU with National Level Skill Development Corporation. Under this initiative, 60,000 youth will be trained in 17 trades across nine sectors. We will set up eight skill development centres over a period of 10 years.
The Group recently signed an MOU with NABARD for  development interventions. What are the different programmes and which are the regions that will benefit from all these interventions?
Dalmia Bharat Foundation signed a pan India level MoU with NABARD, a pioneer in promoting the SHG movement in India since 1992. This has become one of the most successful development models across the country. Through its regional offices and establishment at the district level, NABARD has covered a whole gamut of agricultural activities l ike crop production, participatory watershed development programmes, tribal development programmes etc., towards improving the livelihood of rural people. On the other hand, Dalmia Foundation has been working on a range of thematic are as cutting across diverse developmental issues like soil and water conservation, energy conservation, livelihood skill training and social development.
Both organisations have identified areas of collaboration at pan India level like soil and water conservation, energy conservation, and skill training, and shall jointly implement projects relevant to geographies for convergence of development and other interventions. Initial focus will be in the regions/ States like   Tamil   Nadu,   Andhra  Pradesh, Karnataka, Odisha, Assam, Meghalaya, West Bengal, Jharkhand, Uttar Pradesh, etc.
Cement is a vital part of the social infrastructure development yet it is an undeniable fact that cement industries cause massive environmental and social degradation. What are the steps taken by DCBL on the environmental front to combat this impact, as well as other environmental causes undertaken by the company?
Firstly, DCBL Cement plants are state of the art plants driven through technology. So pollution through dust is completely out of the question. The very fact that we work on soil, water, energy and skill/livelihood is proof that our CSR is aimed at giving back to society and maintaining the ecosystem.
Do share with us your commitment to sustainability in India and the global stage.
Sustainability in its widest sense has been a cornerstone of our business behavior. It has been rooted in the Group's DNA and constantly reinforced and expanded beyond mere compliance. It has taken root as a practice resting on enlightened   self-interest   with direct linkages to business best practices. It has a direct bearing on business health, growth, human capital, community relations, resource management, and corporate reputation. These are proactive, incremental initiatives. Knowledge of best practices, new learnings and their applications are sustained through several peer reviewed forums:
Cement  Sustainability  Initiative  – A cement specific project of the World Business Council for Sustainable Development.
International Finance Corporation (IFC) for adoption of low carbon technologies.
The Energy Research  Institute (TERI) for business sustainability.
Carbon Pricing Leadership Coalition (CPLC) of the WorldBank to support carbon pricing through marked-led mechanisms.
Confederation of Indian Industry (CII)'s Sustainability Council.
United Nations Global Compact (UNGC)
India   Business  and  Biodiversity Initiative (IBBI).
Caring For Climate
WBCSD's WASH Pledge
Several recognitions and awards across areas of operation and business verticals by multiple stakeholders testify to the positive impact we create.
One does share a deep affinity and sense of kinship with the communities and areas where one set up business. What are the community outreach programmes being carried out by you in the different areas of operations? Also, kindly enlighten us about the scheme, 'Better Health Tomorrow'.
With regards to community development, our sustenance and growth is enmeshed and organically dependent to that of society. Through the Dalmia Bharat Foundation, we have made a positive impact on more than 200,000 people. All our community initiatives are in line with the Sustainable  Development  Goals (SDG) and Provisions of Section 135 of the Indian Companies Act.
Proactive across our 16 plant locations, the Foundation is adding value to 250 villages through:
Soil and Water Conservation: In concert with NABARD, we are implementing a large scale integrated watershed management project in Tamil Nadu and Andhra Pradesh. We are desilting and creating new ponds for water, constructing or repairing check dams and educating people at the grassroots level by spreading awareness and   introducing   them   to  micro irrigation practices including drip irrigation.
In concert with NABARD, we are implementing a large scale integrated watershed management project in Tamil Nadu and Andhra Pradesh. We are desilting and creating new ponds for water, constructing or repairing check dams and educating people at the grassroots level by spreading awareness and introducing them to micro irrigation practices including drip irrigation. We have created 16 check dams, 300 farm ponds, 20 village ponds. We have interlinked ponds and fostered a cumulative 10,91,462 m3 of water harvesting capacity. 360  acres  of land have been brought under drip irrigation and integrated watershed development projects across 8500 hectares. The drip irrigation initiative reduced water consumption by 70 percent compared to flood irrigation.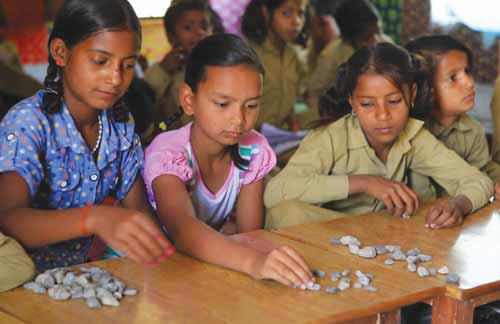 Energy Conservation & Climate Change Mitigation: Our energy conservation programmes have benefitted 70,000 people and reduced 13,000 tons of CO2 through promotion of biogas plants. 10,000 families were provided solar home lighting products. This is in addition to three micro solar grids. We converted more than 3000 kitchens to fuel efficient stoves. This has a direct impact on air pollution and health. We have also been successful in sustainable cotton cultivation in Tamil Nadu with 1200 farmers across 784 hectares of land.
More than  12000  members  in  1100 Self Help Groups have been fostered by us. More than 2300 farmers availed our milch cattle loans. We have also promoted nine Farmer Producer Organisations, with 2400 farmers as members. More than 65 cattle treatment camps were held.
Medical and Health Camps: We have conducted 200 maternal and child health camps. Our 600 medical camps benefit more than 70,000 people annually.
Social Development: In the area of sanitation and hygiene, we have promoted 95 school sanitation blocks, touching almost 8000 students. School upgradation  and  infrastructure development work have been undertaken in 25 schools. We touch more than 150,000 beneficiaries through our social development programmes.
Our focus areas of soil, water, energy and livelihood adds up to a holistic approach towards 'Better Health Tomorrow'.
What is the extent of impact DCBL's CSR initiatives on the beneficiaries? What is the way forward?
DCBL is reaching out to 250,000 people in 250 villages. Through our initiatives, we have tried to improve the environmental conditions of the communities by improving water harvesting capacity of the area through our soil and water conservation activities. The addition of 10 lakh m3 of water has helped recharge the local water table and has provided better access to water for domestic and agricultural use. Our initiatives to promote micro irrigation facilities have helped in more land being cultivated. These initiatives have helped in increased income for the households.
Our initiatives in energy conservation have helped in providing access to clean and green energy to 10,000 households. This has helped in economic savings of Rs.9000/- per household/ year along with reduced drudgery for women. The health conditions of women and children in these households have improved due to less exposure to smoke. The solar lighting solutions have provided access to lighting in places with erratic electric supply. This has meant convenience to do household chores at night, more study hours for children and increased opening times for small shops. This has also reduced eye problems due to burning of kerosene lamps.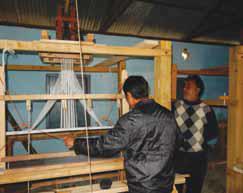 The livelihood programmes have created empowerment for women through SHGs and given them opportunities to earn for their families. Many youth are skill-enabled and are earning their livelihoods through jobs or small businesses . The social development programmes have helped in improving the education and health status of the villages. The infrastructure of the villages has been built and has improved the lives of the people.
DCBL has been awarded many awards as recognition of its CSR work. Greentech Award, CII-ITC Special Commendation, Golden Peacock Awards, etc are some of them.