Somaiya Action for HIV/AIDS Support (SAHAS), which was started in 2003, is a project of the KJ Somaiya Medical Trust (KJSMT) operating from the Somaiya Hospital. It caters to poor HIV infected and affected men, women and children from the slum pockets of Dharavi, Chunabhatti, Pratiksha Nagar, Qureshinagar and Vashinaka. Over the years, SAHAS has worked with nearly 5500 People Living with HIV (PLHIV) and their family members. As the interface between the K. J. Somaiya Hospital and the PLHIV community, SAHAS provides services such as home-based counseling, care and support for opportunistic illness, nutritional supplementation for 320 children through the Somaiya Trust, educational sponsorship for 54 children, of which, 46 are by Help a Child and skill training for infected and affected PLHIV for livelihood generation.  SAHAS focuses on prevention of parent to child transmission through its mother and child (MCH) programme.
SAHAS' strength lies in its human resources comprising compassionate professionals and community level personnel who have excellent rapport with clients. Regular monitoring and counseling has increased adherence to antiretroviral therapy ensuring improved school attendance for children and income generation for adults. SAHAS' clients are among the poorest having low education levels and the biggest challenge for SAHAS staff is to ensure that PLHIV adhere to the antiretroviral therapy to remain healthy and free of opportunistic illness.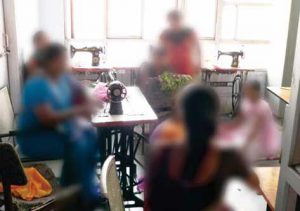 SAHAS also runs a community polytechnic in garment-making in collaboration with the K J Somaiya Polytechnic for caregivers and vulnerable adolescent girls. This has enabled the women to start their tiny business at home or work in garment factories. Along with the K J Somaiya Vocational Training Institute, SAHAS has ensured that both infected and affected youth enroll for diploma courses with sponsorship from the Women's Empowerment International Foundation, Canada. Over the past two years, 21 youth were enrolled, 15 completed their diplomas and were placed by the Institute earning Rs 8000/- on an average; the rest are still studying. SAHAS also works with other skill training providers to provide training to PLHIV in housekeeping. After training, 12 women and youth are employed with regular income.
To enhance food security, SAHAS facilitates access to government welfare schemes and helps PLHIV get ration cards making them eligible for food grains under the public distribution system. This is a huge challenge as most PLHIV are migrants who live in rented houses in the slums. SAHAS' strong focus on community outreach and its networking with other agencies working for HIV/AIDS, both in the Government and non-profit sector, has enabled PLHIV access resources which would have been beyond their reach.
SAHAS' psychological counseling, nutritional counseling, nutritional supplementation, training of caregivers, skill development for income generation, training of community health volunteers, and its facilitation with other hospitals makes it easier for PLHIV to manage the disease with a positive approach.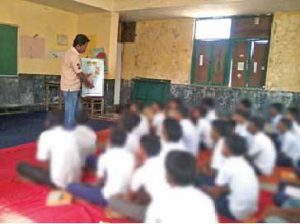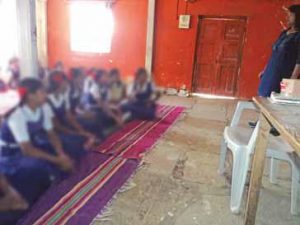 Emphasis is also given to prevention strategies through workshops in the community by SAHAS staff and experts, workshops in schools and colleges for adolescents and distribution of informational material in local languages under its Prevention First programme.
A major activity of its Prevention First programme is its counseling for parents to prevent transmission of the virus to their baby. SAHAS works closely with the Somaiya Hospital to ensure that all HIV pregnant mothers deliver healthy babies.
Under the guidance of the Dean of Somaiya Hospital, Dr Geeta Niyogi, of the nine HIV positive women delivering at the hospital, eight babies are born without the virus. Doctors at the hospital and SAHAS staff provide pre-natal and post-natal counseling for the women to ensure that they follow all the protocols so their babies are born healthy.
Padmabhushan Pujya Karamshi Jethabhai Somaiya founded Somaiya Ayurvihar in 1991. Located in Mumbai, it comprises of the KJ Somaiya Medical College, the 550-bed KJ Somaiya Hospital and Research Centre, the Asian Institute of Oncology, KJ Somaiya College of Physiotherapy and the KJ Somaiya College of Nursing, all under the KJ Somaiya Medical Trust (KJSMT) banner.