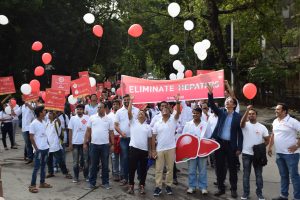 Mumbai, 23rd  July, 2017:  Around 1000 plus pharmacy students from all over Maharashtra gathered in Mumbai to take part in the second edition of Hepathon-Walk for Liver, a 3 kilometres awareness walk organised by Hetero Healthcare Limited, in Churchgate  on Sunday, ahead of World Hepatitis Day, which is observed every year on 28th July. Renowned doctors, gastroenterologists and liver specialists from the city joined in the walk.
Hepathon–Walk for Liver, is aimed at raising public awareness of Hepatitis and its deadly consequences.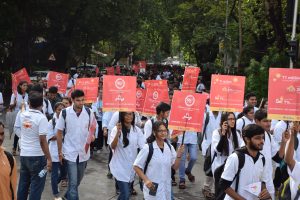 On this occasion, Dr. Manjurhusen G. Aghariya, Gastroenterologist, Liver Specialist and Endoscopist, said, "It is really a fascinating experience being a part of Hepathon-Hepatitis Awareness initiative with my fellow doctors and other members of the society. People should take preventive and screening measures proactively to avoid the disease."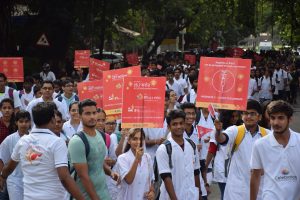 Mr. Hiradhar, Executive Director, said, "We feel it is our social responsibility to create awareness among the general public about Hepatitis, the silent killer. To mark World Hepatitis Day which is on 28th July, we will be conducting extensive free screening camps for Hepatitis B and C virus in association with clinicians across India. People can approach gastroenterologists in their cities to avail benefits of these screening camps."
India has over 40 million Hepatitis B and 12 million Hepatitis C infected patients, second only to China. More than 95 percent of people infected with chronic Hepatitis B or C are unaware of their infection, putting them at an increased risk of developing liver cirrhosis or liver cancer, which are serious and life-threatening in nature.