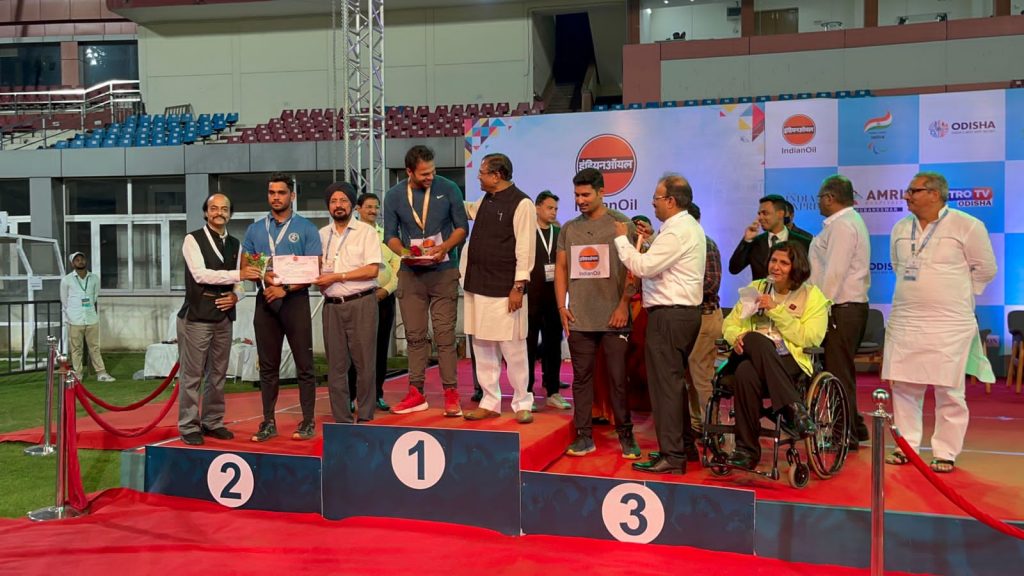 New Delhi: With the Asian Para Games 2022 just around the corner, para-athletes adopted by Shirdi Sai Baba Foundation in the initiative Radiant Quest gear up by showcasing high spirits in the 20th National Para Athletic Championships in Odissa in March-end.
Shirdi Sai Baba Foundation has been supporting and working towards providing platforms, network, wisdom, strength, inspiration and uplifting spirits of the international para athletes along with encouraging brands and companies to sponsor the training of the para athletes since 2017.  Shirdi Sai Baba Foundation has also been working towards various social welfare and development. Para Sports is one amongst many. Aushim Khetarpal, the promoter of Shirdi Sai Baba Foundation, India's top and oldest sports promoter and life coach is working towards inspiring and motivating the athletes regularly. 
Mr Khetarpal along with his daughter Raadhika Khetarpal has been involved in various social welfare and development activities. He is an avid sports promoter and the first one to get the sponsorship concept thereon in India. Anticipating the upcoming major international multi-sport event 'Asian Para Games 2022' to be held in  Hangzhou, China, from October 9 to 15, 2022, Shirdi Sai Baba Foundation has dedicated itself to the development and up-liftman of Physically Challenged Sports; Shirdi Sai Baba Foundation has taken 12  National and international level para athletes under their wings and hedging their support to nurture and provide professional training to them and help them attain the top three winning positions in all upcoming championships.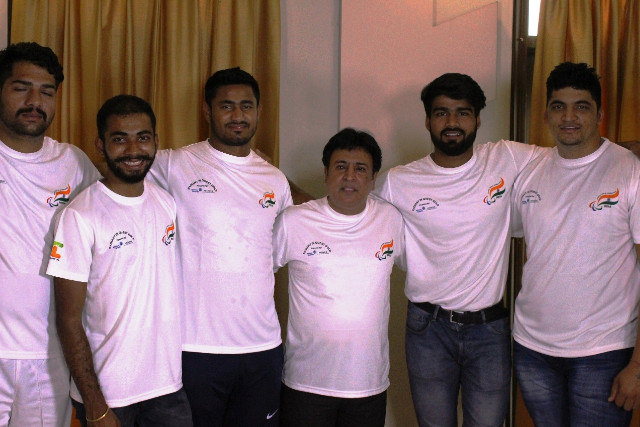 Speaking on the occasion, the passionate sports promoter now a spiritual healer, Founder Shirdi Sai Baba Foundation – Aushim Khetarpal said, "My heartiest congratulations to the winners of the 20th National Para Athletic Championships. There is a need for a holistic approach to help groom the new talent for games like Asian Para Games. I'm happy to be inspiring athletes playing at all levels such as Paralympics to Nationals. With the vision of a 'NEW INDIA', an initiative by Prime Minister Shri Narendra Modi, I believe it shall give an equal opportunity to the young para-athletes to showcase their talent at the International level too."
Athletes from Shirdi Sai Baba Foundation who bagged various medals in the 20th National Para Athletic Championships are as follows: 
Neeraj Yadav: Shot Put, Discuss, Javelin – Gold Medal, and broke his own national record in Javelin Throw – From 30.97mts to 33.84mtr + Best Athlete of the Tournament Award Winner
Paralympian Sundar Singh Gurjar: Javelin Throw, Silver Medal
Paralympian Simran Vats: 100mtr &and 400mtr Race – Gold Medal 
Pradeep: Bronze Medal in Long Jump
Rohit Hooda: Bronze Medal in Shot Put
Pushpendra Singh: Silver Medal in Javelin
Amit Kumar: Shotput – 4th
Vinay:  400 Mtrs – Bronze Medal
Pushpendra Singh: Javelin Throw, Silver Medal