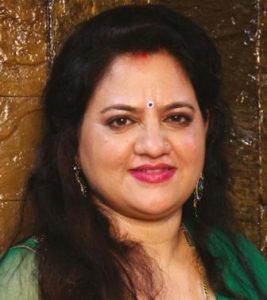 Dear Readers,
India is the second most populous country in the world, which can be an asset as well as a liability. Healthcare and education helps turn them into assets. Recent efforts in healthcare have helped contain untimely death rates and mortality at a young age and during childbirth. But birth rates continue to be high in most of the States.
Healthcare structure in the country is over-burdened by increasing population.Family planning programmes need to be activated with new measures and schemes. Advances in medicine are responsible for no more than half of the observed improvement in health indices. Yet, these are available with private healthcare industry, far from the reach of the poor and marginalised.
Lack of education keep these people away from the ambit of good healthcare services as they remain poor and unemployed, doing menial jobs and can not afford good life and healthcare. It is like a vicious circle. To cut this circle, proper implementation of educational and healthcare policies need to be done, with honesty and complete commitment. Moreover, execution of both the policies offer opportunities to create jobs for people as well as involve more people participation.
The Government's recent programmes regarding creating jobs and employability is revolving around healthcare and education. The Sustainable Development Goals envisage that the global maternal mortality ratio will be reduced to 70 per 100,000 live births. Likewise, infant mortality rates too are expected to be much lower by 2020. The challenges remain in the six large States of Bihar, Uttar Pradesh, Rajasthan, Madhya Pradesh, Jharkhand and Chattisgarh which account for 42 percent of national population and 56 percent of annual population increase.
The 2017 Union Budget seeks to upgrade 1.5 lakh health sub-centres to health wellness centres and introduce a nationwide scheme for pregnant women under which Rs. 6000/- for each case will be transferred. The Corporate sector too finds it easy to employ people from around their vicinities. Collaborating with NGOs and the government, they are rapidly setting up healthcare and training centres for primary healthcare centres. Education too has become a primary area of work for these people who are now employing people from among the pools of local educated people in the area, saving on their money and time hunting for people for certain kinds of jobs, which the local people can handle better than those coming from outside.
CSR Mandate brings encouraging stories from some of these quarters where things have changed dramatically with people's participation to take the government's programmes to the citizens. We hope you will enjoy reading about them.
Best Wishes,
Kamaljit Swaroop
Vice Chairperson