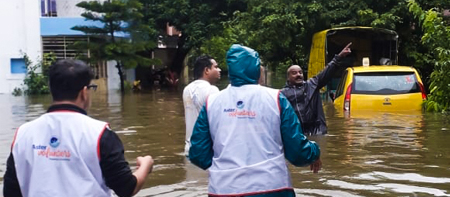 Kolhapur, Aug 16, 2019: Just when flood-ravaged Kolhapur was struggling for basic needs and survival, Aster Volunteers came forward to help the flood-affected victims. The philanthropic arm of Aster DM Healthcare, Aster Volunteers supported the city's basic healthcare needs through food packets, health check-ups and relief camps.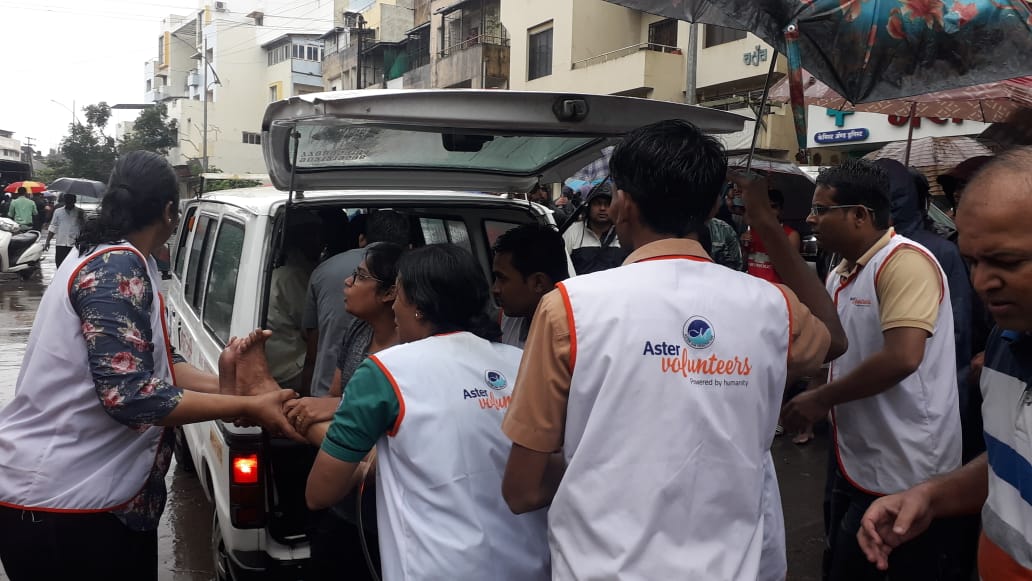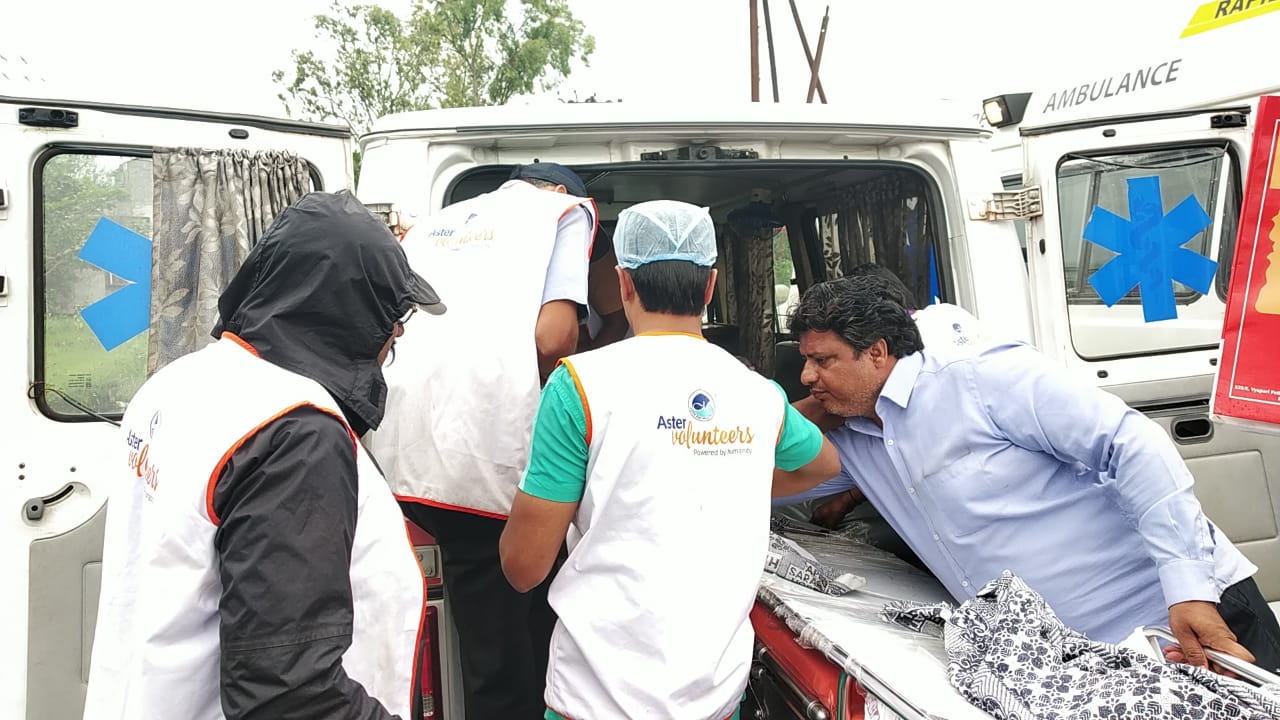 Nearly 500 members from Aster Volunteers were on their toes throughout when the city was inundated by floodwaters. 400 food packets were distributed on a daily basis. A total of 12,000 flood victims were provided food packets during the flood-heavy days. Apart from this, 35 relief camps were held and eight ambulances were on field treating the patients throughout the eight days of flood-heavy days. The volunteers also distributed medicines and ointments to the needy, thus ensuring healthcare services for the flood-affected victims.
For this, Aster Volunteers worked closely with Kolhapur Municipal Corporation and District Disaster Authority, Government of Maharashtra for the flood relief work. Aster Volunteers is the first healthcare organisation in Maharashtra to sign a Memorandum of Understanding (MoU) with the District Disaster Authority, Government of Maharashtra.
Apart from Kolhapur, Aster Volunteers conducted similar relief work in the flood affected-areas of Kottamkal, Kochi, Kannur, Wayanad and Calicut in Kerala, and has impacted more than 37,000 lives in total during this year's floods.