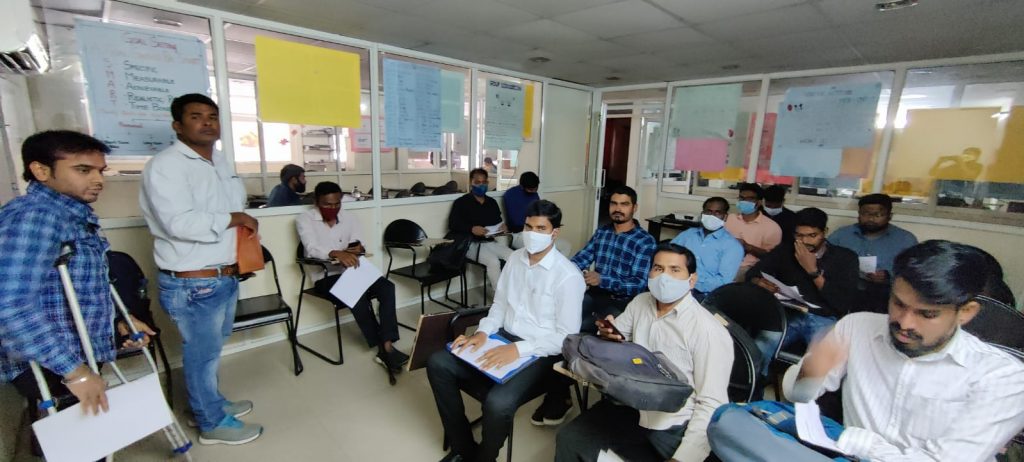 New Delhi, December 17, 2021: The 8th National Conference on Disability hosted by Sarthak Educational Trust and National Abilympics Association of India flagged off virtually in the presence of several national and global experts who brought together knowledge and practical wisdom towards the disability inclusivity movement in the country. Sarthak Educational Trust has been working since 2008 and in the last 13 years has successfully reached out to 4 per cent (0.8 million) of the disabled populace in India, has trained 34,300, and placed 23,450 PwDs to let them excel in their fields and inspire many. Sarthak has successfully converted adversity to the opportunity that arose due to the pandemic and impacted millions across the world through digital transformation – from physical to the digital inclusion of Divyangjans.
The theme of the conference this year is Digital Divyang – Enabled & Empowered. Through its 11 panel discussions: Be a Job Creator, Become an Entrepreneur; Global Overview on Disability Inclusion, Role of Accessibility for an Inclusive Ecosystem, Early Intervention & Inclusive Education, Government & CSR Efforts Towards Sustainable Development; etc., the Conference intends to deliberate and plan towards bridging the barriers in the line of inclusion of People with Disability through digital mediums and further accelerate the pace of their inclusion led empowerment.
Dr Rajiv Kumar, Vice Chairman, Niti Aayog, while speaking at the inaugural panel shared, "Technology can be a powerful tool, but will face an ethical challenge for humanity. Tools like artificial intelligence and machine learning will replace humans. Hence, Divyangs should lead and be role models in the future and focus on how to go beyond and shine during challenging times. We also urge Sarthak Educational Trust to have an outreach at 112 districts with early detection centres. NITI Aayog is keen to take the entire agenda forward for the service towards Divyangs and help direct our attention to vulnerable classes in rural India."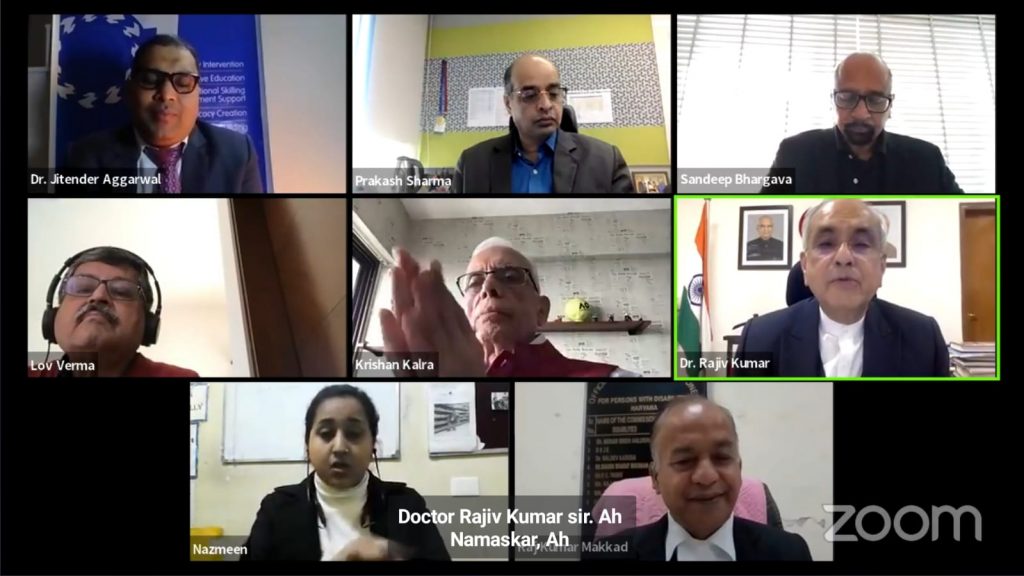 Dr Jitender Aggarwal, Founder & CEO, Sarthak Educational Trust shared, "Sarthak Educational Trust has religiously strived during the course of the pandemic for creating an inclusive ecosystem for persons with disability by making them future-ready through upskilling, providing life skills training, helping them cope with challenges, and be a part of the functional workforce.
Sarthak came up with a Rozgar Sarathi – Job Portal for Persons with Disabilities (a one-stop solution for all private sectors, public sectors and government jobs for Persons with Disability), and a mobile App for Divyangjan – CapSarathi, which has all the information related to disability and will be especially useful for reaching out to the rural Divyangjans. Sarthak is also coming up with Sarthak Global Resource Center for Persons with Disability in Gurugram – a solution for all disability-related concerns."
While speaking about the disability employment situation, in a nutshell, he adds, "The average percentage of employment of people with disabilities in the public sector is 0.54 per cent; in the private sector: 0.28 per cent; and in the multinationals: 0.05 per cent. Despite 4 per cent reservation in government jobs for certain persons or class of persons with benchmark disability, not even half the number is met. By 2025, Sarthak Educational Trust aims to provide employment to one million Divyang youth from rural and urban India."
Day 1 saw enriching panel discussions on Unlocking Sustainable Employment Opportunities for the Disability Sector, Government & CSR Efforts towards Sustainable Development and more.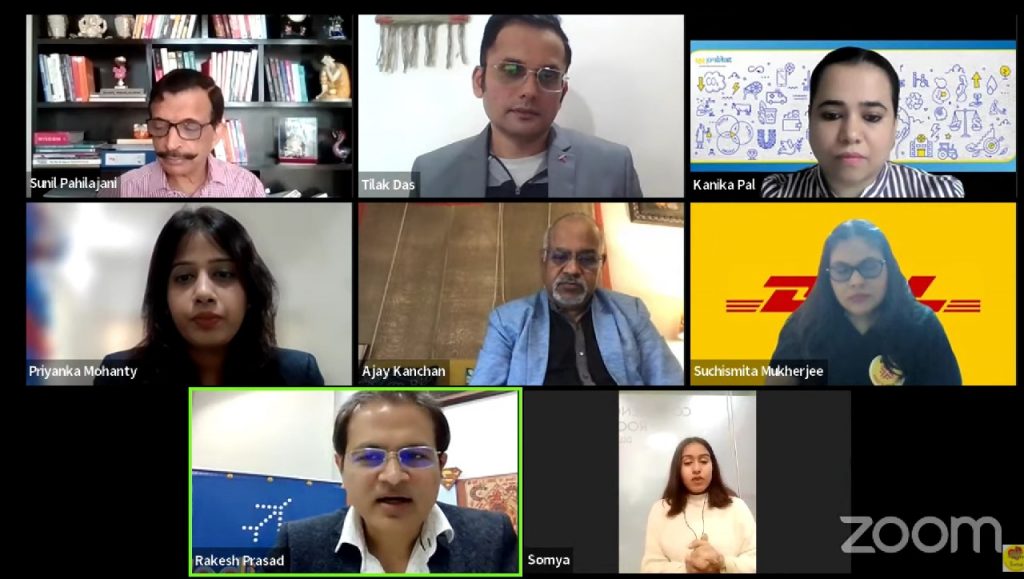 Suchismita Mukherjee, Senior Manager – Talent Acquisition, Diversity & Inclusion, DHL Supply Chain shared: "We ensure all compliances are adhered to when we are hiring PwDs, especially when they are working in warehouses. Emergency lights in times of emergency evacuation, bus services for the employees and more.
Thilakam Rajendran, Director, Alliance to Promote Abilities & Rehabilitation, while speaking at the entrepreneurship panel shared: "Technology has brought us closer in giving more opportunities to PwDs. They are future job-creators, and as policymakers, we have to ensure their financial independence and safety as well."
Tilak Das, Head – Corporate HR, Reliance Retail, spoke about diversity and inclusion at the Reliance Retail workplace. "At Reliance Retail, we have hired 1400 PwDs so far. We focus on role mapping exercise, 16 job roles are identified with the help of Sarthak. The onus also lies on educating our leaders, and we want to create an atmosphere where people feel they are an integral part of the organisation"
At the recently held 22nd NCPEDP-Mindtree Helen Keller Awards 2021, Sarthak Educational Trust was awarded for being India's most prestigious organisation working to promote equal employment opportunities for Persons with Disabilities (PWDs).
The event also saw the launch of Sarthak Annual Report 2021-22: https://sarthakindia.org/annual-reports.php