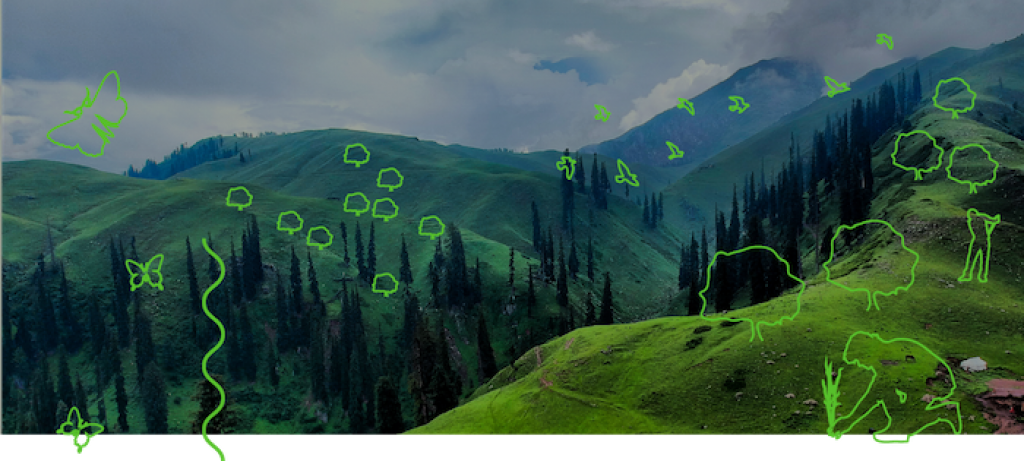 How wonderful it is when we can breathe in the crisp, unpolluted fresh air; when we can see a clear blue sky and fluffy, untainted white clouds; when we can see leaves on trees uncoated by pollution; when the chatter of birds sounds even more joyous because they can also sense a wonderful change in the environment. We need to make this a permanent reality for the sake of our future generations. We owe it to them. And doing their part are some of the companies we are highlighting here. 
Tetra Pak and FINISH Society Partner to Increase Collection and Recycling of Used Carton Packs in Udaipur
Tetra Pak, a world-leading food processing and packaging solutions company has tied up with FINISH Society, a well-known solid waste management NGO, to increase the collection of used carton packages in Udaipur. As part of the collaborative effort, FINISH Society will be working closely with the Municipal Corporation of Udaipur to recover used packs of juice/milk, etc., from the corporation's sorting centres, which will then be channelised to the nearest recycler. With this new partnership, Rajasthan has become the 22nd State/Union Territory covered by Tetra Pak's extensive collection network.  This network covers 38 cities and 14 Indian Army contingents, supported by over 26 collection and awareness partners, across 22 States and Union Territories.
Udaipur is a high-visibility tourist destination and therefore sees a lot of carton consumption. At the same time, it is also ranked first in Rajasthan under the SwachchSarvekshan 2020 for cities with under 10,000,00 residents. Tetra Pak and FINISH Society will therefore focus on raising awareness among the waste-picker community, about the value they can derive from collecting used beverage cartons and selling them to a recycler. At the same time, the initiative will also raise awareness among consumers about the positive impact of waste segregation and recycling on the cleanliness of their surroundings, as well as on the environment at large. The used cartons collected through this initiative will be sent to the nearest recycler – Khatema Fibres Ltd, a local paper-mill based in Uttarakhand, and a recycling partner for Tetra Pak since 2013.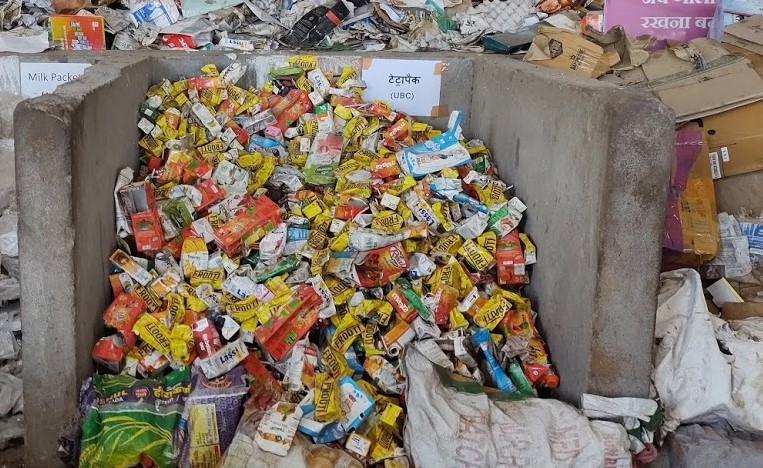 Speaking about the initiative, Jaideep Gokhale, Sustainability Director, Tetra Pak South Asia said, "Tetra Pak cartons are paper-based, recyclable, and have the lowest carbon footprint among all other packaging materials used for similar food products. So, when we choose carton packaging, we are already making a positive choice. And when we segregate used cartons from our waste, we ensure that waste pickers earn an additional livelihood, and the used cartons get recycled into many useful items like benches, desks, bins, roofing sheets, and more. Over the past 17 years, we have been able to expand our collection and recycling ecosystem across the country and today, over 40 per cent of cartons sold in India are recycled. We had been looking for a suitable partner to work within Rajasthan and we have found that in FINISH society. Together, we look forward to helping build a Swachh Udaipur."
"The need of the hour is to recover all recyclable waste and convert it into a resource. We will work on raising awareness about the recyclability of these packages on one hand, as well as set up 'drop-off points' at registered shops, juice centres, and other easily accessible locations where consumers can deposit their used cartons easily. But the key focus of our work will be on educating the waste-picker community about the value of carton waste and the role it can play in augmenting their household income. We are thankful to Tetra Pak for leading from the front, and also the Municipal Corporation of Udaipur for their continued support," says Saurabh Agnihotri, Finish Society.
Reimagine. Recreate. Restore.
Quotes from Grundfos, Danfoss and CapitaLand
This year's theme 'Reimagine. Recreate. Restore.' rightfully urges our generation to rebuild our ecosystems. The Day emphasises how holistic restoration of the planet can be achieved through conscious and continuous actions to fight the climate crises. Hence, the paramount importance of implementing innovative solutions backed by technology that will allow organisations to recycle, manage, distribute and consume water efficiently cannot be overlooked.
We have some industry leaders sharing their thoughts about this
George Rajkumar, Country President, Grundfos India
"Our natural ecosystems in India have been adversely affected due to excessive exploitation, pollution, neglect and climate change. It is critical that we restore our natural ecosystems as they can not only have harmful effects on the planet, but our lives as well. Water is an intrinsic part of most ecosystems and this World Environment Day, it is critical for us to take some decisive action to focus on replenishing our water sources to help our ecosystems recover and rejuvenate. We need to collaborate with all relevant stakeholders and look at a holistic approach to managing our water and in turn our ecosystems. We can have tangible results here by combining traditional knowledge with practical policies at the grassroots level and the adoption of sustainable technology and solutions."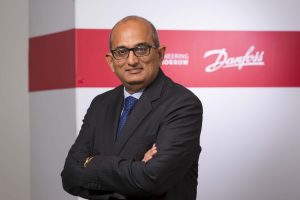 Ravichandran Purushothaman, President, Danfoss India
"2020 saw an increasing global movement in terms of focusing investments on rebuilding economies in a sustainable way and, in doing so, keeping emissions lower while promoting growth. For India to emerge as an economic powerhouse, the move towards building a net-zero economy needs to be accelerated.
As Energy Intensity continues to remain the biggest area of concern, the policy and industry ecosystem need to be aligned on a long-term action plan to counter the disastrous effects of climate change. We should create a cycle where bold business commitments support bold policies – in turn, supporting even bolder business action.
The need of the hour is for global megatrends such as digitalisation, electrification and industrialisation to evolve in their approach towards sustainability. To enable this, companies should work towards a sustainable transformation by setting up science-based targets and striving to emerge as ESG role model companies for the future. This will in turn power a green restart and speed-up a sustainable transition for a better tomorrow."
Vinamra Srivastava, CEO, Business Parks, CapitaLand India
"At CapitaLand, we place sustainability at the core of everything we do. The Group has launched its 2030 Sustainability Master Plan, a strategic blueprint that outlines our ambitious sustainable goals, strategies and plans for the next decade.
We integrate sustainability into every stage of our real estate life cycle, from investment to design, development and operations. We have 29 green buildings across India and have adopted various measures to reduce our carbon footprint including reducing energy and water intensities, zero-wastage, reduce single-use plastic, use of onsite and offsite solar energy and other tech-driven energy efficiency initiatives. We have also raised INR 1700 Crores through sustainable financing to develop green-certified buildings.
The recently unveiled CapitaLand Sustainability X Challenge will provide a platform for six greentech start-up finalists to pilot their sustainable innovations at CapitaLand properties and we are excited to assess how few of these projects can be implemented in our rapidly growing portfolio in India."
Ahmedabad-based Recycle.Green has Launched the World's First Circular Economy-Based Waste Management App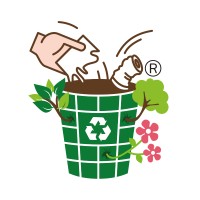 Recycle Green, a green start-up based in Ahmedabad has launched the world's first eco-friendly circular economy-based app that will now allow citizens from the city to sell their waste as well as buy products from the platform to promote zero waste and sustainable practices. The app, launched on Google Play store, connects consumers, waste collection partners, product delivery partners, recyclers, zero waste product manufacturers, sellers, artisans, manufacturing brands with each other.
Speaking about the initiative, Hardik Shah, Founder of Recycle Green commented, "The rationale behind launching Recycle Green was simple. We wanted to create an impact in environmental sustainability by bringing together all the discerning citizens of Ahmedabad. We want the whole Ahmedabad community to be a part of this revolutionary circular economy initiative and showcase to the world that ecological balance can be achieved by being more mindful about our practices and how we consume things."
"To kickstart the momentum, we are even pledging to plant one tree for every first order by a customer on our app. We intend to divert all waste created by mainstream materials towards innovating recycled products in our lifestyles. All our products are recycled, and recyclable zero waste products. When the usage is over, customers can give us the used products back and even earn cashbacks from them. One of the biggest culprits of today's ecological crisis is single, fast usage and linear economy and this is the cycle that we are trying to reinvent." he further added.
Recycle Green has not only activated a revolutionary circular economy but has also launched unique mechanisms like PayByWasteTM — wherein consumers can encash their segregated wastes and buy products using the PayByWasteTM cash received on the app. When the use of a certain product is over, just give it back to Recycle.green and earn cashback. Recycle.green also collects the product waste as well as the packaging waste from consumers and offers them exciting cashbacks in return and even provides certificates of recycling and environmental savings.
They also reward their customers on the number of environments they save. (Eg – Save one tree and get Rs.1000 cashback). This is done by measuring the Environment Saving Values (ESV™) of a product as well as of a customer. The ESV™ concept is patented by Recycle Green. The system is implemented for the first time in any city of the world, where consumers will not throw any waste into landfill, rather exchange them against recycled products and ensure recycling of waste.
Recycle Green is planning to expand this much-needed service in Vadodara, Surat and Rajkot in the first year and in Mumbai, Delhi, Bangalore, and Pan India in the coming years. Recycle Green also has the vision to be able to serve in global cities as well by 2025. They also have the vision to have maximum recycled products available for consumers so that their lifestyle will have minimal impact on the environment.
Recycle.green also connects to recyclers, where they get pure, clean, non-contaminated waste for recycling, as well as promotes sustainable businesses, artisans, sellers who ultimately help the planet to sustain more.  They also welcome brands who are conscious about their city environment, where the brands can take back their packaging waste through our app and pass on cashback to their customers. This activity will not just get the benefit of EPR for brands but will ensure the comeback of their customers to use encash cashback.
Link to download app – https://play.google.com/store/apps/details?id=com.recycle.green
Forevermark Diamonds Reaffirms Long Term Commitment to the Natural World
Forevermark, the diamond brand from the De Beers Group, that has made a long-term commitment to take care of the natural environment and focus on 'Building Forever', is on track to achieve the 12 sustainability goals in the coming decade. These goals include leading ethical practices across the industry, partnering for thriving communities, protecting the natural world, and accelerating equal opportunity.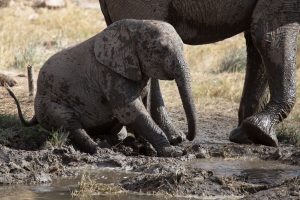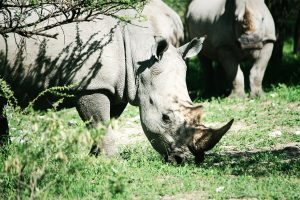 On World Environment Day, here are some of the initiatives undertaken by the brand that puts responsible sourcing at the very heart of their business:
The brand has set aside land for the conservation of white rhinos and has also partnered with the Peace Parks Foundation to move 200 elephants across 1,000 miles to Mozambique for its untouched landscape and space
It recycles 83 per cent of the water used for diamond mining by De Beers Group and other natural diamond companies
It helped found the Motswediwa Thuto Education Centre in Botswana in 1993 under the Environment School Clubs. It creates awareness, offers training programmes, and promotes environmental clubs at local schools. Forevermark follows responsible business practices to ensure all its diamonds are conflict-free.
"At Forevermark and the De Beers Group, our commitment to protecting the natural world and our environment is long term and ongoing. We are always looking at sustainable ways to bring about a positive change in the countries where our natural diamonds are sourced. Now, more than ever, each of us must be responsible for the world we inhabit and together, create a clean and green living space," said Sachin Jain, President, Forevermark India.
All Forevermark customers can be rest assured that the diamonds they own are not only beautiful, rare, and responsibly sourced, each piece is doing some good to nature, wildlife, and even to the communities across the world.
To know more visit: www.Forevermark.com
Dr. Oetker Celebrates World Environment Day Every Day 
Inspired by our rich heritage, we must build a sustainable home to have the right to be a ​trusted partner for our consumers and customers, our people, and our communities.​
The environment we live in is very important not only for our own health and the planet but also for our future generations. We firmly believe it is everyone's responsibility to protect the world we live in and this responsibility starts with us. With the World Environment Day around the corner, the Dr. Oetker Company, a European legacy in cakes, pizzas, sandwiches, and subs (or a European Legacy in pleasure food since 1891), shares the Group's Global Sustainability Charter and talks about some of the measures they have adopted in India, to preserve the ecology of the country.
Dr. Oetker's Global Sustainability Charter is focused on 3 dimensions – Food, World and Community. Numerous projects focussed on supporting the consumer's need for a healthier and more sustainable lifestyle, achieving climate neutrality and ensuring employee expectations regards to the environmental and social obligations of their employer are met, are underway globally and in India too.
Commenting on the Sustainability Charter, Oliver Mirza, CEO and Managing Director, Dr. Oetker Indian Subcontinent, said, "As a socially responsible organisation, the Dr. Oetker Company recognises its responsibility towards people and the planet. By rolling out the Dr. Oetker Sustainability Charter, we keep our consumers' need for a conscious lifestyle in mind, work towards ensuring fair and sustainable conditions along the supply chain and minimising our ecological footprint. All this, while we, at Dr. Oetker, continue to produce high-quality pleasure food for sustainable moments of enjoyment, and offer the consumers more and more relevant solutions around the product ranges." 
For Dr Oetker building a food processing plant that requires huge quantities of water in the dry State of Rajasthan was unthinkable (or better irresponsible). Right from the outset, the construction team was briefed on the importance of undertaking water and energy conservation measures.
Measures taken:
Acting responsibly is simply what one does, every day in every way. The sprawling plant across 14 acres with a manufacturing capacity of over 50,000 tons, ensures a zero-discharge production. All effluents produced during the manufacturing process are treated and reused within the factory premises. In addition, the focus has been on harvesting rainwater and the plant annually harvests over 100000 tons. In an endeavour to reduce water consumption, over 50kl of water per day is saved simply by adopting air-cooled chillers and ensuring condensate recovery. The plant has actively put in measures to conserve energy and adopt natural gas where possible.
"We used glass extensively – with huge windows and skylights allowing natural light and reducing the dependence on LED lighting. Usage of glass was a challenge during the storms in the vast openness of Kaharani and once the skylight even flew off during construction. However, this measure alone has saved 100kwh of electricity daily. We also use double glazed windows throughout the plant not only in compliance with NBC guidelines but keeping in mind the need to conserve energy with air conditioning. For the same reason, we have insulated the entire factory with a thick insulation layer. Natural gas is used rather than diesel to run our boiler and bake lines. Every small step counts," says Mirza.
The usage of LED lights in the facility reduced energy consumption by over 15 per cent. The above-mentioned insulation of the entire building in addition to using double-glazed glass has reduced energy consumption by 25 per cent.
Besides water, effluent, and energy measures, Dr. Oetker has been committed to reducing plastic waste with a pledge to process 1020 metric tons of plastic waste by 2021. Creating a core team that's focused on this has helped. 2.16 metric tons of plastic usage and 1 metric ton of paper usage have been reduced due to the optimisation of packaging material to reduce waste.
Another team is focused on creating innovative products that offer our consumers indulgent food experiences whilst catering to healthier and sustainable lifestyles e.g. Monosodium Glutamate which is usually used as a flavour enhancer has been eliminated from the entire product range.
Promoting diversity, zero discrimination and living wage for the people is yet another way the company works towards supporting the community.
The Dr. Oetker Sustainability Charter is also a reflection of social developments that aim to put issues such as climate protection, animal welfare and diversity at the centre of their activities. At the same time, Dr. Oetker's actions reflect the increasing health awareness of consumers, for whom conscious and sustainable nutrition is becoming more and more important. The company takes this into account with its sustainability goals.
All goals and background information can be found at: www.oetker.com/sustainability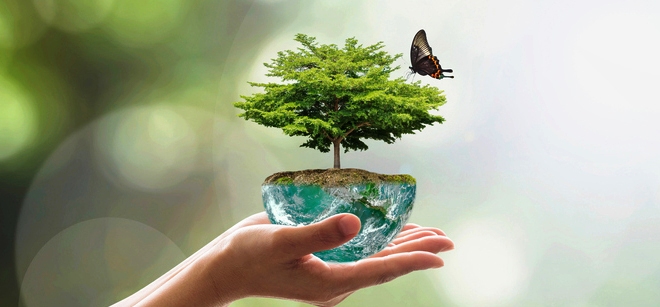 Blue Dart's Digital Initiatives Go Green this World Environment Day
Blue Dart, South Asia's premier express air and integrated transportation and distribution company, part of the Deutsche Post DHL Group (DPDHL), announces paperless transactions on their new Digital Portal for all its Vendor Partners this World Environment Day, 2021. The online launch event of this paperless technology is a registered event with UNEP for the celebrations of World Environment Day. Under the Group's New Sustainability Roadmap, Blue Dart has made significant investments in developing future-ready technology that can protect the environment and at the same time deliver excellence in a sustainable way.
The United Nations has proclaimed 2021- 2030 as the UN Decade on Ecosystem Restoration. With collaborative efforts, efficient risk mitigation strategies and sustainable use of resources; ecosystem restoration is expected to create tremendous business opportunities in line with the environmental, social and governance (ESG) parameters. Blue Dart has committed this decade to its efforts towards ecosystem restoration.
Blue Dart recognises the importance to fight climate change and is integrating robust ESG mechanisms into this decade of ecosystem restoration. Blue Dart has executed over 50% of its customer invoices online and is working towards achieving a 100% transition. Manufacturing paper is energy-intensive; one A4 sheet requires approximately 50 watt-hours. Going paperless will help conserve energy, reduce CO2 emissions, avoid deforestation, protect the natural habitat and strengthen forest-based livelihood opportunities for the surrounding communities. Through this initiative, Blue Dart will not only protect the environment but also commits to planting a significant number of trees every year. Currently, Blue Dart plants 111,000 trees every year, in order to offset 22,20,000 kg carbon per year on maturity.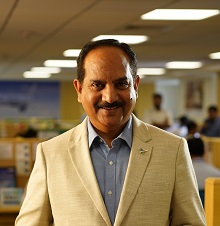 Balfour Manuel, Managing Director, Blue Dart said, "We are a purpose-driven organisation and have always kept sustainability and living responsibility at the centre of all our operations. This initiative is our endeavour to inculcate sustainable business practices and at the same time raise the bar on innovation. Blue Dart is a market leader and we believe that if we navigate through our sustainability roadmap, we will be able to contribute to reducing India's and in the larger scheme of things, the World's climate change issue – one step at a time. It is up to the world's large organizations and the conglomerates to change the future landscape of Global Warming and Blue Dart is proud to be taking several steps forward to aid this cause."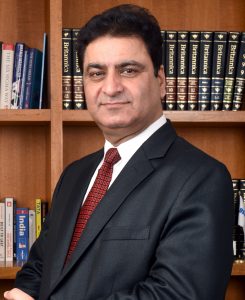 Aneel Gambhir, CFO, Blue Dart said, "In the journey of being an ESG-compliant organisation, we have identified sustainable ways to carry out business operations. We are committed to giving back to the community in which we operate and at the same time, we are doing all that it takes to restore and protect our environment. The pandemic era combined with climate change emphasises the urgent need for organisations to invest in the ecosystem before it's too late."
As part of DPDHL, Blue Dart's New Sustainability Roadmap calls for Clean Operations for Climate Protection, a Great Company to Work for all as well as building a Highly Trusted Company. The Express Logistics Provider has launched many initiatives to ensure it is doing its bit to aid the world in its battle against climate change and global warming. The company aims to make all their owned or leased facilities operate at Net Zero Carbon by 2025, drive increased efficiency and use cleaner fuels within their fleet of 6 Boeing 757 freighters, support customers with sustainable and optimised packaging solutions and design greener products and services through their comprehensive solutions.
Under its credo of Connecting People, Improving Lives, Blue Dart undertakes 'Go Programs' that focuses mainly on three aspects namely GoTeach (Championing education), GoGreen (Protecting the environment) and GoHelp (Disaster management response), all three of which have been successfully impacting communities and the environment. These initiatives are in line with the Sustainable Development Goals, a universal call to action by the UN to end poverty, protect the planet, and ensure that by 2030 all people enjoy peace and prosperity.
Blue Dart aims to achieve Zero Carbon Emissions by 2050 under the DPDHL Goal 'Mission 2050', wherein, the brand's goal is to limit global warming to less than 2 degrees Celsius. The brand aims to drive its business towards zero-emission logistics as well as set the standard for the future of the express logistics sector and do its part to help the world. Under the Mission 2050 initiative, over four years, Blue Dart has contributed to over 10 per cent of the DPDHL Group's global target of planting one million trees each year. In addition to this, in December 2011, Blue Dart announced India's first end-to-end GoGreen Carbon Neutral Service across international and domestic markets. This service has been subscribed by over 2,871 environmentally responsible customers till 2020.
HDFC Bank Commits to Becoming Carbon Neutral by 2031-32
HDFC Bank announced plans to become carbon neutral by 2031-32. As part of this initiative, the Bank is looking at reducing its emissions, energy, and water consumption. The Bank will continue to incorporate and scale up the use of renewable energy in its operations.
As part of its ESG strategy, the Bank will also focus on offering loans for green products like electric vehicles at lower interest rates and incorporating ESG scores in its credit decisions. The Bank is also working on a framework for issuing green bonds.
This announcement, which comes just ahead of World Environment Day, is a part of the bank's overall commitment to embed ESG principles in its business. The bank has a three-pronged strategy to achieve its objective to become carbon neutral: Reduce consumption, transition to renewable energy, and offset carbon footprint.
As a part of this strategy, it is planning the following initiatives, amongst others:
Decrease absolute emissions and energy consumed in line from the current level of 315,583 MT CO2 emissions
Increase rooftop solar capacity in large offices
Convert 50 per cent of our total sourced electricity to renewable energy
Create single use plastic free corporate offices
Plant 25 lakh trees
Reduce water consumption by 30 per cent 
"A shared future means that individuals, companies, and countries all have to act together to mitigate the effects of climate change," said Ashima Bhat, Group Head – CSR, Business Finance and Strategy, Administration and Infrastructure, HDFC Bank. "Through this effort, we are supporting the country's commitment in this direction. The broad strategy is in place and going forward we will fine-tune it and introduce new measures if necessary. As a responsible corporate citizen, HDFC Bank is fully committed to helping India mitigate the effects of climate change as well as help the country meet its  international commitments under the Paris agreement." 
Amway India
Amway India has been integrating sustainability into its operations to save energy, reduce carbon footprint, water usage, and material usage.
A few initiatives:
Amway India is the first Brand Owner to be registered with the Central Pollution Control Board (CPCB) for plastic waste management activity in 2018. The company set a target to collect 100 per cent (Total: 800 MT) plastic waste (MLP/Non-MLP) introduced in the market from 2020 onwards. Amway will ensure that all of it is recycled/managed across India through the Extended Producer Responsibility (EPR) activity.
Amway India been tracking sustainability initiatives at its manufacturing plant in Nilakottai, Dindigul district, Tamilnadu since its inception in 2015. The manufacturing plant has a "Zero Liquid Discharge Facility" that ensures no discharge of industrial water into the environment.
Further, Amway has already achieved its goal of being landfill-free disposal in 2019. All hazardous and non-hazardous product waste is now being used alternative fuel in the cement manufacturing industry/given to authorised recyclers for recycling.
In 2020, Amway procured over five million units of green energy. Moreover, 63 per cent of energy used at the manufacturing plant is generated from renewable sources such as wind and solar power. Moving ahead, the company has set the goal to achieve 65 per cent of total power consumption from renewable sources by 2021.
Fulcrum Digital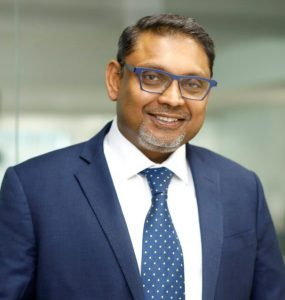 Rajesh Sinha, Chairman and Founder, Fulcrum Digital said, "All of us, through our choices, shape the environment. At Fulcrum Digital, our responsibilities lie not only with stakeholders but also with the environment. This World Environment Day, in line with the theme of 'Ecosystem Restoration', we are initiating a series of sustainable practices across our offices. These include installing oxygen generating plants to create a better work environment, transitioning to LED lights and solar-powered streetlights outside the premises and taking conscious steps to reduce plastic consumption. As a tech company, we are also conscious of e-waste disposal and have some stringent measures in place. These initiatives are small steps towards our larger goal of reducing our carbon footprint and digitally impacting lives."
Sustainable/environment-friendly practices:
Installing 250 oxygen generating indoor plants in our Pune and Mumbai offices to enable a better work environment
Shifting to energy-efficient technology across all offices. This includes shifting to LED lights and installing solar-powered streetlights outside the premises
In the last 18 months, we have reduced our plastic consumption by 12,240 bottles. We are replacing all our regular toilet paper rolls globally with environmentally friendly bamboo toilet paper
Setting up a sewage treatment plant to treat approximately 10,000 litres of wastewater and use it for our washrooms and gardens
Recycling laptops and gadgets on a regular basis in compliance with e-waste disposal laws
McCain Foods – Sustainable Farming with Reduced Environmental Footprint
As the challenges posed by climate change become more acute, the global food system needs to transform significantly to feed a growing population while reducing its impact on nature. It needs to evolve to adjust to the changing expectations of consumers and adapt to the disruptions in the food supply chain that are caused by more erratic and extreme weather events.
Today, the world needs purpose-driven companies, more than ever before. The emergence of COVID-19 has reminded us of the disastrous consequences of ecosystem loss. Hence, even as we celebrate World Environment Day, there is an urgent call to revive our damaged ecosystems and transform them into healthy ones for our survival.
Over the years, McCain Foods has been successfully driving new models of sustainable farming across the globe while reducing environmental footprints. In India, the key goal is to reduce the impact on the land, by helping growers future-proof their operations by promoting smart and sustainable farming.
Smart and Sustainable Farming:
100 per cent of our Indian grower's hectares are irrigated via drip irrigation and micro-sprinkler to save water. Efficient irrigation technologies and enhanced monitoring methods are having a significant impact in countries like India which are classified as high-risk water-scarce regions
36 per cent of contracted volume in India is grown under the Good Agricultural Practice scheme (GAP), a recognised on-farm food safety and sustainability programme
Various new technologies pertaining to precision farming, data-driven agriculture, pest management, storage practices, post-harvest handling practices, and many more were transferred to our growers in India.
Resource Efficient Operations: 
Approximately 18 per cent of the electricity used at McCain's Mehsana plant is generated by wind power and an additional 10 per cent is planned to come from solar power
70 per cent of McCain's water is recycled through Reverse Osmosis in our plant. This reduces dependence on ground and surface water to ensure smooth operations
100 per cent plastic and e-waste from our plant is recycled and 30 per cent of plastic waste is recycled through Extended Producer Responsibility towards disposal of post-consumer plastic
Good Food: Improving the nutritional profile of our products while continuing to offer new, healthier choices
Starting our sodium reduction journey with a 5 per cent reduction in select potato and appetiser products
Currently evaluating a go-forward solution to substitute palm oil in our frying operations to achieve the global target of no usage by 2025 
Thriving Communities:
11 per cent of total McCain growers in India are younger than 35 years old. We continue to encourage the young generation to get involved in agriculture
Since 2017, more than 295 women and adolescent girls have received training on women's rights, health, and entrepreneurship, including financial literacy through project Shakti
1200 hours of training to community members on vocational skills, agriculture, livestock, farm- and non-farm livelihoods, gender equity since 2017
Working with 100 small and marginal farmers in four villages located in the tribal belt of Gujarat
Embassy REIT – Creating a Balance in the Ecosystem

Reimagine. Recreate. Restore. Together, these form the theme – Ecosystem Restoration – for World Environment Day 2021, a day when the UN seeks to focus the attention of investors, businesses, governments, and communities on the increasingly urgent need to restore the Earth's ecosystem.
Embassy REIT has undertaken various initiatives and activities acting as steps in creating a balance in the ecosystem like working on reducing emissions, installation of the solar power plant, sustainable water usage, building schools, providing emergency healthcare facilities, etc. Its Corporate Connect programme has been very effective where they have partnered with their corporate partners providing relief measures, raised funds, and continue to support more such sustainable activities in the future.
Environment Day Initiatives by Tech Companies – Akamai, Samsung Semiconductor India R&D, Verizon Media, Brillio, Siemens Healthineers, and Axis Communication
While the pandemic has given a break to the environment torture, due to a considerable reduction in human travel, nature is healing. This year's Environment Day theme aligns with the restoration of ecosystem idea. For the same purpose, these technology companies have taken measures to do their bit towards a green environment.
Akamai – The company's sustainability initiatives are designed to measure and mitigate the impact of our business operations while maximising and enhancing the benefits from sustainable business practices. Sustainable programs focus on several key areas – network carbon efficiency, electronic waste management, renewable energy procurement and an environmentally lower-impact corporate office selection and renovation program. Akamai has announced a new era in one of their critical ESG pillars, Sustainability – 2030 Sustainability Goals. The 2030 Sustainability Goals underscore their commitments in three important focus areas: the Akamai Intelligent Edge Platform, the communities in which Akamai live, work and operate, and Akamai's global supply chain. From a macro perspective, Akamai goals are to:
Source 100 per cent renewable energy to power Akamai's global operations
Build a 50 per cent more energy-efficient Akamai platform
Mitigate 100 per cent of Akamai's platform emissions
Engage with top suppliers with an ultimate goal towards a measurable greenhouse gas emissions reduction by 2030
Continue to recycle 100 per cent of Akamai's eWaste
These five steps are designed to minimise Akamai's carbon footprint. In 2015, the company set goals to reduce its emissions by 30 per cent, power its edge platform with 50 per cent renewable energy, and recycle 100 per cent of e-waste all by the end of 2020. Each of those goals was met within the established five-year period. In those five years, the available capacity of Akamai's intelligent edge platform grew by more than 350 per cent, yet it used ten times less energy per unit of capacity than it did in 2015.
Verizon Media – We have divided our sustainability week into two phases. In phase 1 we will be conducting one session per day on composting, Home Gardening, Upcycling/DIYs, Making and using simple natural products around the house, tips and tricks on Reduce/Reuse/Recycle, Sessions on food wastage, shopping sustainably and OMD. In Phase 2, we will be conducting the above sessions and request employees to commit to following at least 2 things that we helped them learn/understand and share photos on the same. We will also hold a Photo Challenge where employees will post these photos on our internal Slack channel on a regular basis throughout June.  For every theme discussed in Phase 1, one winner each will be chosen at the end of the month. By first teaching everyday simple things that employees can follow and then having them commit to following at least 1 or 2 such initiatives, we are creating a conducive space, making it easier for everyone to follow what they have learnt in whatever capacity they can.
The aim is to ensure that we teach what is easily doable in and around the house with minimal effort so that it can be converted into a sustainable practice in the long run. We want to achieve this by directly showcasing how every small action we take has a massive impact on the environment like for eg: Eating one plant-based meal a day by one individual for one year can help save 7,57,082 litres of water or planting air-purifying plants in the house leads to not just cleaner air but also cooling the air and reduction in sound levels.
Brillio – They have embedded the culture of 'Act Responsible and Think Sustainable' through our environmental sustainability initiative called GREEN SMILES that focuses on reducing carbon emissions across all our locations. Due to sustained efforts, energy consumption reduces every year. In 2019, Brillio's energy consumption was reduced by 13.2 per cent, and in 2020, it got reduced by 90 per cent. Brillio aims to become a carbon-negative company by 2025.  They have internally developed Brillio GreenSmiles Calculator to collect data that measures emissions. Also started a Food Waste Awareness Program, where Brillio provides solutions to employee's children to avoid food waste at home and school. This initiative is currently running across Citizens School, in the Bay Area, and schools in India.
Samsung Semiconductor R&D India (SSIR) – Tree Planting – In March, SSIR supported a local NGO called 'Say Trees' which supports local farmers with planting tree saplings, rejuvenating lakes and water bodies and installing solar lamps in villages, under the CSR initiative. SSIR assisted the plantation drive by providing financial assistance in the planting of 2000 saplings in the Panchayat land, of the Nanjapura village- Jigni region. As part of the drive, 55+ varieties of native species saplings were planted with an aim to create a green zone in the densely polluted industrial area. Given the COVID situation and norms, there were just a few SSIR employees who were part of this initiative who visited the site to lend their support to this drive.
Siemens Healthineers 
The company is reducing their net Co2 emissions from Scope 1 and 2 from actual 197 to 130 kilotons in 2025 and become carbon neutral by 2030.
Axis Communications
Axis Communications has adopted various measures and implementations to ensure a safe and sustainable environment. To protect the ecosystem, Axis constantly works towards eliminating the use of hazardous substances in its products that are harmful to the people or the environment. Axis has successfully phased out PVC from its products, and approximately 80 percent of Axis network cameras and encoders are PVC-free. Axis has taken an important step in setting an industry standard on sustainability and green design by eliminating brominated and chlorinated flame retardants (BFR and CFR) in products. 34 per cent of all cameras, 67 per cent of all indoor cameras, and 12 per cent of outdoor cameras launched in 2020 were BFR/CFR-free. All Axis suppliers must also exercise control on their environmental impact, energy and water consumption, emissions, and chemicals and waste management. They are also required to be responsible for the purchasing of minerals. Axis suppliers must have ISO 14001 Certification or an environmental management system that is in accordance with ISO 14001.
BAE Systems – Racing Towards Zero to Drive Innovation and Protect Against Future Threats 
BAE Systems has joined the United Nations' Race to Zero campaign, by signing up to the Business Ambition for 1.5°C. BAE Systems – Racing Towards Zero to Drive Innovation and Protect Against Future Threats
This commits us to set science-based targets to align with the aim of the Paris Agreement to limit global warming. Earlier this year, we announced our target to achieve net-zero greenhouse gas emissions across our operations by 2030 and across our value chain by 2050.
In order to achieve these goals, we will be investing in low to zero energy carbon products and renewable energy solutions, supporting our supply chains to reduce greenhouse gas emissions and pioneering new technology to help our customers move towards net zero.
BAE Systems' Chief Executive, Charles Woodburn, said: "As a technology leader employing thousands of highly skilled innovators and investing heavily in research and development, we have a responsibility to use our expertise to pioneer new ways to tackle the very real threats we're facing. Making the commitments as part of Race to Zero is an important part of our pledge to help tackle the climate crisis as we seek to learn from others and share best practices to achieve this common goal."
With the threat environment continually evolving, governments around the world need to consider how to protect against not just physical and cyber threats, but also the challenges posed by climate change and the impacts on people and communities.
We know that innovation lies at the forefront of delivering a sustainable future and managing these evolving threats. We're already using technology to transform our operations.
Australia's Hunter Class Frigates will be built in one of the most digitally advanced, sustainable and energy-efficient shipyards in the world
In the US, our San Diego shipyard has been recognised for its environmental sustainability practices including our all-electric dry dock fitted with LED lighting and electric cranes, which are reducing annual electricity usage and diesel fuel consumption
At Portsmouth Naval Base in the UK, work is underway to de-carbonise facilities and our teams are using augmented reality and artificial intelligence to improve operational efficiency while reducing carbon emissions
Additive manufacturing technology is being used in combat air production, cutting production time and reducing material and energy consumption. In recent trials, we reduced the production time of a large engine mount frame for a Typhoon aircraft, from 100 weeks to just 60 days
As well as innovating for a net-zero future for ourselves, we are also working with governments and commercial customers to design sustainable solutions which are helping to reduce carbon emissions.
Adoption of synthetic pilot training in the UK – more than 13,000 hours in 2020 – helped to save around 75 million litres of aviation fuel, equivalent to 184,000 tonnes of CO2
HMS Spey, which we handed over to the Royal Navy last year is one of the most environmentally-friendly ships to join the fleet thanks to a urea filter that reduces nitrogen oxide emissions from the diesel generators by around 90 per cent
PHASA-35 is a ground-breaking, unmanned aircraft whose battery and solar technology could allow the aircraft to stay in the stratosphere for up to a year, providing persistent monitoring, surveillance, or communications capabilities
Globally, more than 13,000 buses have been equipped with BAE Systems' low and zero-emission electric drive propulsion systems capable of saving more than 100 million litres of fuel and preventing approximately 313,000 tons of CO2 emissions each year
Our engineers are working to address emerging demand for similar electrification technology in the marine, military, and air markets.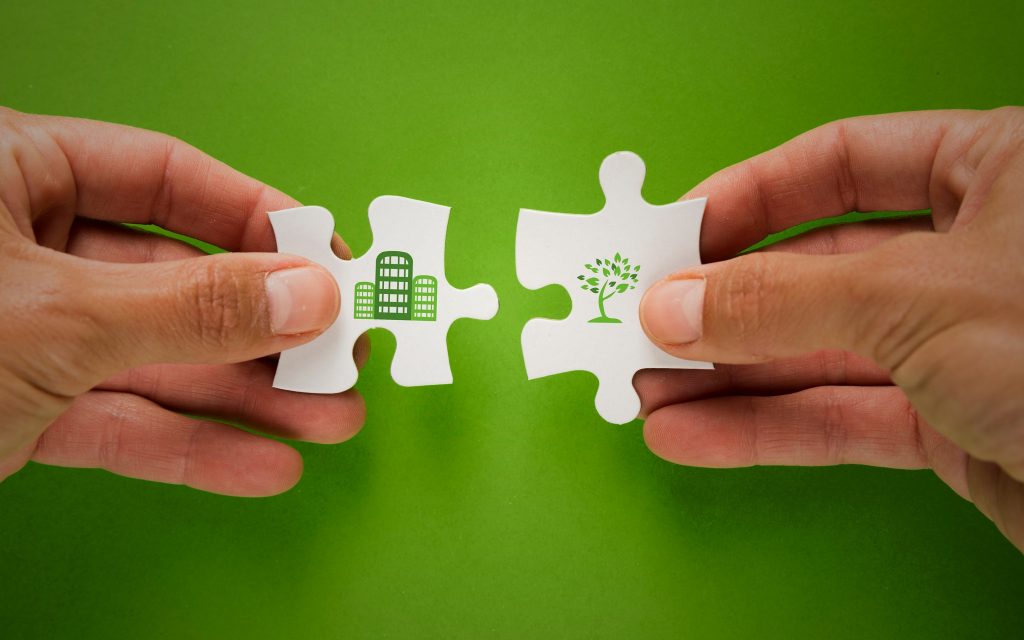 Tata Motors – A Firm Believer in Sustainable Practices
Sustainability is at the core of Tata Motors and the company has consciously ingrained sustainability in every aspect of their business with a 3-pronged approach – Sustainable Mobility, Sustainable Manufacturing, Product Stewardship.
Key Highlights
Sustainable Mobility
Going beyond mere compliance, the company has actively pursued the practice of continuous improvement and inclusiveness.
Adopted meaningful ways to reduce the impact on the planet, while still delivering exciting products and sustainable solutions to their customers.
Has set new benchmarks in vehicle safety – Tata Nexon became the country's first Global NCAP 5-star safety rated SUV whereas Altroz continues to be the only hatch in the country with GNCAP 5 star safety rating. Plus, 4-star rating for Tiago and Tigor
As a leader in the EV passenger segment with a market share of 71 percent (FY21), the company is actively working to make this space more popular, accessible and affordable across the country.
Supporting Government's efforts to accelerate sustainable mobility with their unique initiative of Tata UniEVerse
Sustainable Manufacturing
By understanding the holistic impact of their activities, they have streamlined operations, making them more efficient and focused their sustainability efforts towards building long-term economic viability, environmental protection and social equity.
Have always been conscious of the need to conserve energy in their Manufacturing Plants – which leads to – increased energy efficiency, reduced carbon emissions, utilise more renewable energy and reduction in operational costs.
Being a signatory of the RE100 and committed to using 100 per cent renewable power, they have taken several strides towards this goal by progressively increasing the proportion of renewable energy used in their operations. The company intends to source renewable power with more rigour and as best possible, to fulfill its aspiration of sourcing 100 per cent renewable electricity for operations by 2030.
In FY19, it commenced an initiative across its plants called "Value from Hazardous Waste", aimed at diverting hazardous waste from landfill/incineration to approved sites and deriving value from the same.  The initiative aims to achieve 'Zero Waste to Landfill' status from manufacturing operations. Today, 5 of 7 of its plants are zero hazardous waste to landfill.
Product Stewardship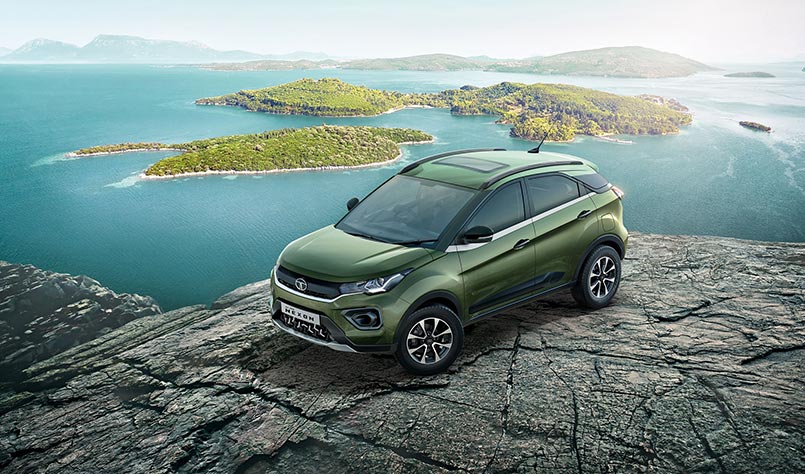 Product lifecycle outlook, use of alternate materials and end-of-life recycling and reuse
Material and building efficiency – modular designs, 100 per cent recycled bumpers, extended oil drain life
First Indian OEM on IMDS & IDIS – Nexon, is the first Indian car to be published on the prestigious International Dismantling Information System (IDIS) platform for End-of-Life Vehicles
98 patents received in FY21 for innovation in engineering and design.