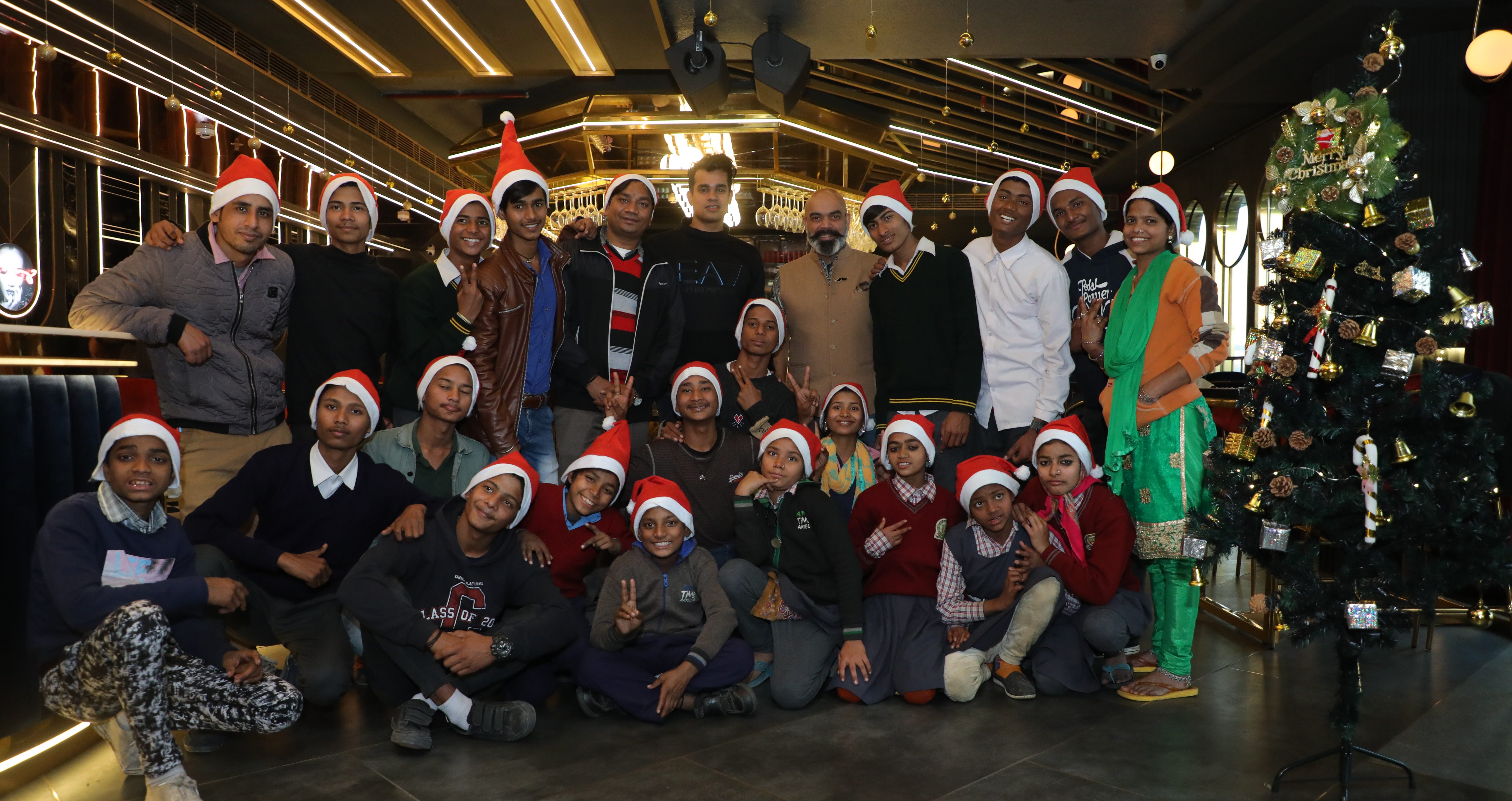 India, December 24, 2019: Have you ever witnessed a child's sunny smile upon receiving one's favorite goodies? Such is the joy and genuine delight that it has the potential to melt the cockles of the heart of anyone who has experienced this emotion.
The founders of Blaq are completely convinced that there is no greater satisfaction than spreading good cheer in this season of giving and sharing. To kickstart their Christmas celebrations, they invited some twenty-five kids from Spread A Smile India, an NGO dedicated towards the rehabilitation of street children as well as women's empowerment.  The idea was essentially to create an afternoon full of warm treats, Christmas vibes, happy music and candid camaraderie amongst the guests and the hosts.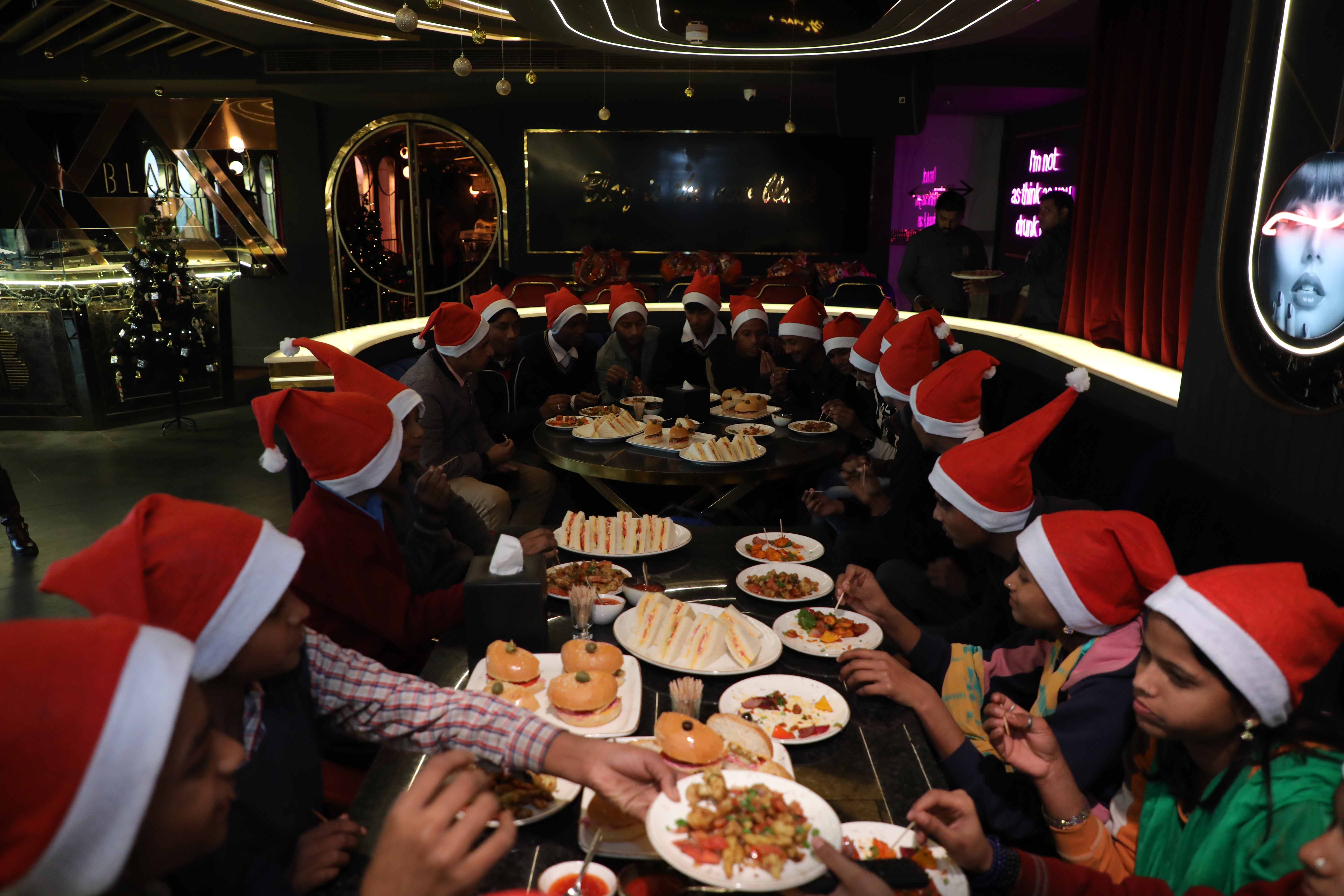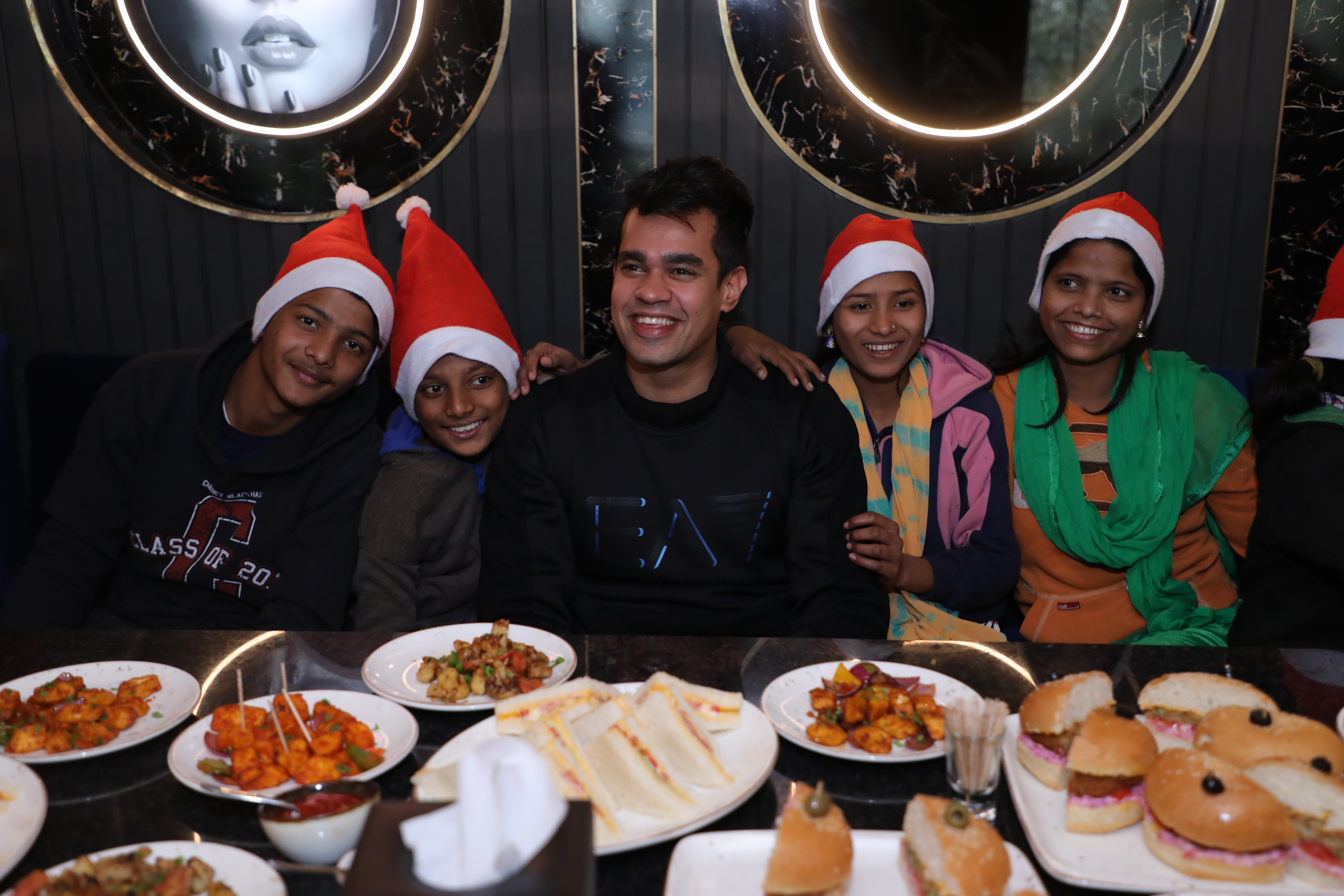 The welcoming décor infused with the elements of Christmas such as reindeer, glitter, twinkling stars and the quintessential tree instantly struck a chord with the children and in no time, they were engrossed in fun and games and impromptu dancing followed by a delightful array of food and drinks. Their playful banter, sudden giggles and the overall sense of enjoyment had to be seen to be believed.
Understanding the need of the hour, Blaq believes that uprooting and empowering the youth of our nation is a vital component for any society to function. Changing its colour to a merry red, Blaq opened its doors to the happy kids of Spread A Smile India and garnered a few smiles for themselves too. Santa did not forget the door to this happy place when kids held beautiful hampers of joy that were distributed by team Blaq at the event.
The Founders of Blaq – Nikhil Sharma, Tarun Agarwal, and Ankit Verma, while recalling that joy-filled afternoon believes that "For them, it was the best Christmas gift they could have received at Blaq in the form of those lovely children. They all feel very strongly about the rehabilitation of the underprivileged members of society and this is their small gesture towards giving those children a few moments to forget their worries and simply let their hair down. In fact, they plan to organise one such event at least once a month in 2020."
Blaq in their core philosophy doesn't just believe in fine dining for one, but a fine meal for all, and with this initiative, hopes to promote a healthy trend for all, wherein no child has an empty stocking, ever.