As the country eases lockdown restrictions, it gives hope that the country is bouncing back. Yet, we need to go forward with caution and continue with being socially responsible so that the country will be able to conquer and overcome this pandemic. We applaud the various organisations that are working tirelessly to help individuals, hospitals and others groups to recover from this challenge.
Gulf Oil India Suraksha Bandhan Campaign Launches Mega Vaccination Drive for 10,000 Truckers across the Country
Gulf Oil India, a leading lubricant brand, kick-started the third season of the "Gulf Superfleet Suraksha Bandhan" campaign with a pledge to vaccinate more than 10,000 truckers across the country to protect them from COVID-19. The vaccination camps are arranged in and around 11 major transport hubs in cities like New Delhi, Faridabad, Ghaziabad, Mumbai, Ahmedabad, Lucknow, Ludhiana, Jalandhar, Indore, Karnal and Baddi. The inoculation process is being conducted from August 6 to 22, 2021, with on the spot registration available.
Suraksha Bandhan, a campaign that was started by Gulf Oil India two years ago, resembling the ethos of the festival of Raksha Bandhan, is a promise of protection to the unsung heroes behind the wheels who ensured that they delivered the essentials as well as medical supplies including oxygen tanks, cylinders, and medical aid even during the most challenging times of this pandemic. While the truckers are providing their services as diligently as frontline workers, their own safety has taken a backseat. It is extremely critical for each individual to get vaccinated, for everyone's safety and quick economic recovery. Much as Gulf Superfleet Turbo+ engine oil offers superior protection as a product benefit to the truck engine, the brand decided to go one step further and ensure even the trucker is protected in this pandemic.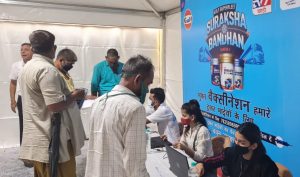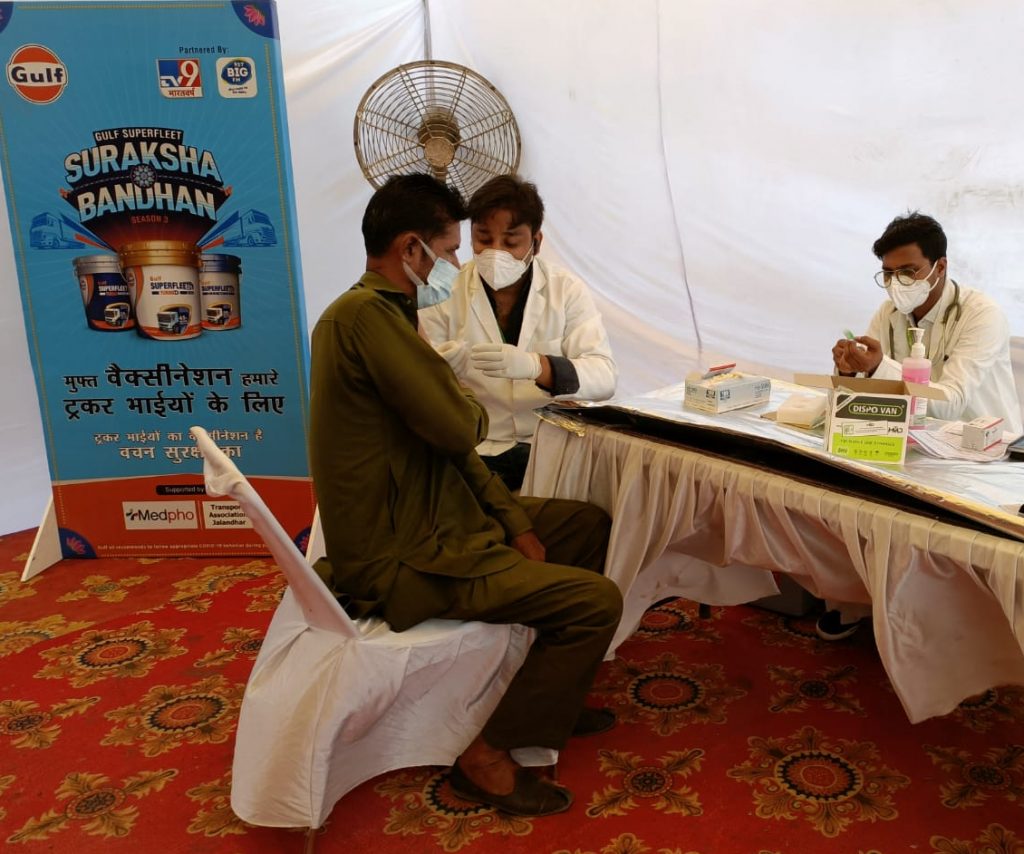 As per a recent study conducted by Gulf Oil in association with HANSA Research, out of 406 truck driver respondents, 65 per cent needed technical assistance to book their slots while 54 per cent faced challenges to find vaccine slots because of the constant commute that their profession dictates. Furthermore, close to 40 per cent showed a lack of awareness and knowledge about how and where to get the vaccine. Therefore, Gulf Oil, through this initiative, is making it easier for truckers to get vaccinated by making it accessible at their place of work and helping them on the spot with the registration process.
Talking about the initiative, Ravi Chawla, MD & CEO, Gulf Oil Lubricants India said, "Since the pandemic, our trucking community has been on the roads, risking their lives, to address the demand and supply of the nation. As a brand, we have always recognised their role in supporting our economy and country. We initiated the Suraksha Bandhan campaign to express our gratitude for their selflessness and sheer courage in times of need. Through this vaccination drive, our aim is to provide easy access to vaccines, contribute to their safety for their and our country's wellbeing." 
Silicon Valley Bank (SVB) Donates Rs 7.5 Crore to Help Fight COVID-19 in India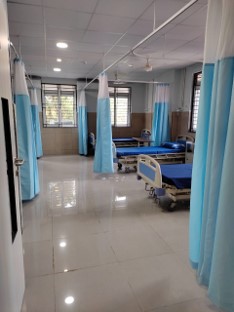 Silicon Valley Bank (SVB), the bank of the world's most innovative companies and their investors, has donated Rs 7.5 Crore to help address the COVID-19 crisis in India, which is fighting the debilitating second wave of the pandemic.
This financial assistance is in continuation of SVB's comprehensive suite of CSR programmes to ensure food security, rehabilitation and support for the underprivileged.
"At SVB, we pride ourselves on getting involved in the communities where we live and work and supporting causes that align with our values. Now, more than ever, we need to be agents of positive force and take care of what matters. SVB's CSR team has ramped up our efforts around COVID response in India, identifying areas that need support and delivering the right resources at the right time, during this exceptionally difficult period," said Premil Dennison, Managing Director and Country Head, SVB India.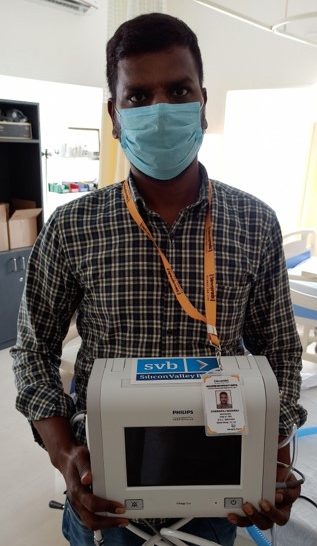 Supporting India's healthcare needs, SVB has funded the installation of oxygen plants, ventilators, lab equipment, dialysis centres and oxygen concentrators in hospitals across Bangalore and neighbouring districts. The organisation is also funding ongoing support needs such as ambulances, PPEs, sanitisation and fumigation equipment, thermometers and oximeters at hospitals.
"Leading with empathy is not just a core value at SVB, but a guiding principle. We wanted to enable and empower vulnerable communities on the front lines of this crisis with the resources they need to act quickly and protect themselves. In the long run, our mission is to build stronger response capacities, during calamities and pandemics. We stand in solidarity with India in our fight against COVID-19," said Dimple Martin Head of CSR – India.
Strengthening our frontline law enforcement task forces, SVB has partnered with the Police in three States in India.  As part of the 'Protect the Protectors' initiative, over 12,500 endurance kits are being donated to law enforcement personnel. Each kit contains a face shield, N95 mask, gloves, sanitisers, and nutrition bars.
To help the local community impacted by COVID, SVB has also provided financial aid to multiple NGOs and non-profit institutions across India to support patient rehabilitation, elder care, hospitalisation, therapy and counselling efforts.
True to its 'Make Next Happen Now' theme, SVB has already started working with country-wide NGOs for rehabilitation, senior care, therapy and counselling to impacted communities and individuals to offset the long-term impact due to COVID. 
FGII Collaborates with Nowrosjee Wadia Maternity Hospital to Set Up a COVID-19 Ward
In order to take care of expecting mothers and their newborns amidst the pandemic, Future Generali India Insurance Company Limited (FGII) has set up a dedicated COVID-19 Ward for mothers and new-born at Nowrosjee Wadia Maternity Hospital in Mumbai.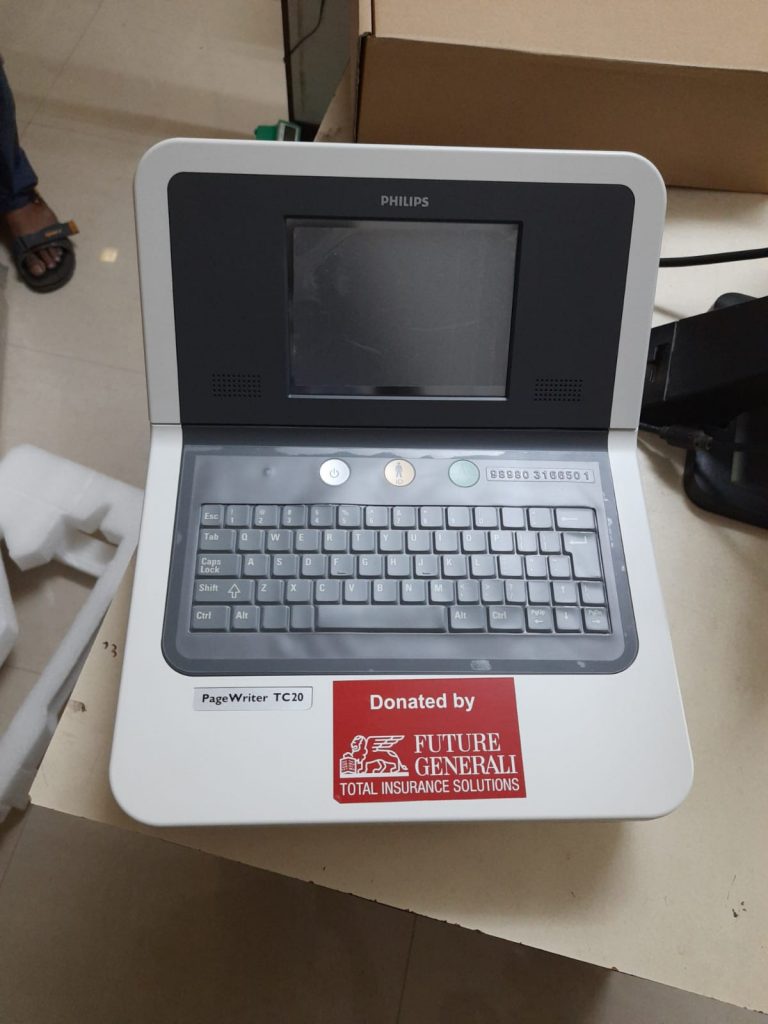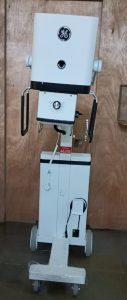 In this dedicated ward, the beneficiaries would be provided with COVID-19 treatment and care. In addition, FGII has also provided medical equipment like X-ray machines, ECG machines, warmers, syringe pumps and infusion pumps. This CSR initiative is part of FGII's ongoing pandemic relief efforts.
Ruchika Varma, Chief Marketing Officer, Future Generali India Insurance, said, "Owing to the ongoing pandemic, the healthcare system has already been reeling under intense stress. At FGII, we were cognizant of the difficulties that the second wave of the pandemic had unleashed, thus, post internal deliberations, we decided to extend our support to the health machinery for alleviating the challenges that expecting mothers have been facing. We are hopeful that our small contribution would support the government's efforts in the war against this pandemic." 
This initiative is set to benefit over 2500 mothers and newborns. 
Uber Raises the Bar on Safety with 100,000+ Drivers Getting a Vaccine Shot
Uber announced that more than 100,000 drivers on its platform have received at least one COVID vaccine shot. This is part of the company's INR 18.5 crore initiative to have 150,000 of the drivers on its platform vaccinated by year-end.
Uber has made rapid progress on driver vaccinations after announcing its first milestone last month. It has developed a robust tech-enabled validation process to authenticate each vaccination claim by matching driver details registered with Uber with drivers' digital vaccination certificates extracted from CoWin. Once this process is completed, drivers receive Rs 400 for each of the two shots for time spent getting vaccinated. The company is fighting vaccine hesitancy among drivers by using in-app messages, videos and virtual meetings with medical experts to bust myths and spread awareness on vaccination benefits.
Uber's support to the Indian government in containing the pandemic has been appreciated. The Hon'ble Minister Shri Nitin Gadkari, Ministry of Road Transport and Highways (MoRTH) said, "In these difficult times, transportation workers all over the nation have emerged as frontline workers to support essential services. In particular, rideshare drivers have demonstrated the power of the on-demand economy to move personnel, essential supplies, medicines and life-saving equipment. I am pleased to note that Uber India has taken a number of welfare measures towards the health and security of drivers on their platform. In particular, I would like to appreciate the initiative of cash incentives for drivers for two vaccine doses. I appreciate Uber India's continued commitment to the welfare of the transport sector workers and wish them all the best for future endeavours."
Speaking on the milestone, Prabhjeet Singh, President, Uber India South Asia, said, "Given the proven importance of vaccinations to contain the spread of COVID-19, we strongly believe that more vaccinated drivers will mean enhanced safety on our platform and boost rider confidence. We've received an overwhelming response from drivers and are committed to driving vaccinations for both riders and drivers. Vaccination, along with compliance of other safety measures including mandatory masks during rides and regular vehicle sanitisation, will help create a safe travel zone for all."
Uber has supported State governments to facilitate free vaccination for drivers in 12 Indian cities including Bengaluru, Kolkata, Chennai, Hyderabad, Lucknow, Kanpur, Agra, Bareilly, Gorakhpur, Jaipur, Bhopal and Bhubaneswar. The company does not differentiate between drivers who have received vaccine shots at private or government facilities and compensates all drivers who produce valid proof of vaccination.
Uber has supported drivers during the pandemic through various other initiatives including a 14-day partial earning support program for drivers diagnosed with COVID-19. In the unfortunate event of a driver succumbing to COVID-19, Uber will provide a one-time support package worth Rs 75,000 to help meet the immediate needs of surviving family members.
Since the early days of the pandemic, Uber has always supported and strengthened India's response to COVID. In March this year, Uber pledged Rs 10 Crores worth of free rides to help people get to and from the nearest vaccine centre. In June, it announced additional Rs 3.65 Crore worth of free rides to facilitate transportation of life-saving oxygen cylinders, concentrators, ventilators and other critical medical equipment, through partnerships with several NGOs specialised in mobilising emergency assistance to save and sustain lives.
Unisys Supports Associates and Dependents with Second Vaccination Drive
Unisys Corporation announced that it has completed two COVID-19 vaccination drives in India for its associates and their dependents. The company partnered with a healthcare services provider to organise two vaccination drives at its premises in Bengaluru and Hyderabad, from June 18-20, and again on July 23. More than 1,400 associates and their dependents were vaccinated across the cities. In addition, any associates and their dependents who get inoculated outside these drives are eligible for reimbursement, as well as for other benefits introduced by the company during the pandemic.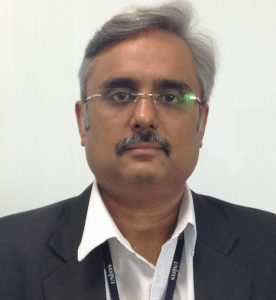 "Our associates are our biggest strength and their health and safety is our utmost priority. The second wave of the pandemic has been devastating. We are well aware of the challenges and are here to support one another in every possible way. Several new policies and benefits were introduced over the last year and a half to address the needs of the current situation. All of our initiatives comply with government guidelines and safety standards and are seamlessly executed by our teams in collaboration with credible healthcare partners," said Sumed Marwaha, Managing Director, Unisys India and Regional Services Vice President, Services, Unisys.
Among other initiatives, Unisys has also put in place a dedicated 24/7 COVID-19 Task Force to assist associates and their dependents during medical emergencies. From the time the task force receives the request for support until the associate and their family have regained their health, the company's COVID-19 Task Force assists the family by facilitating timely access to critical care and other essential services. The team also provides emotional support to the impacted families, helping them tide over the crisis. This initiative is driven by a team of passionate Unisys volunteers with the support of the company, which helps equip the team with the resources it needs to address medical emergencies such as lifesaving oxygen concentrators.
Unisys India's Human Resources team and its Corporate & Social Responsibility Council have also collaborated with a crowdfunding non-profit organisation to execute a campaign through which Unisys collected funds for the families of associates impacted by COVID-19.
"The pandemic has changed our personal and professional lives completely. At Unisys, we understand the challenges our associates are facing and are committed to ensuring their well-being in these trying times. All of our COVID-19 initiatives, such as the vaccination drives, the COVID-19 Task Force and others, have been conceptualised and implemented so our associates have access to the right kind of support at the right time. We give equal importance to mental and physical health and provide access to an Employee Assistance Program (EAP) platform and a wealth of resources that our associates can access," said Avneet Hora, Head of Human Resources, Unisys India.
In addition, Unisys has introduced other initiatives such as informative health and wellness webinar series that includes information on "Doctor on Call," "At Home Health Check," "Lab Tests" and "Home Sample Collection." The company has also empowered associates with online health and wellness platforms that promote physical and emotional health.
AliceBlue Donates Rs. 50 Lakhs to PM-CARES Fund towards the Fight Against COVID-19 Pandemic
AliceBlue, an emerging brokerage firm in India, has donated Rs 50 Lakhs to the PM-CARES Fund. This donation towards PM-CARES Fund is aimed at contributing to the government's fight against the COVID-19 pandemic in India. This is the second time the company has contributed to this Fund. Earlier last year, AliceBlue had donated Rs 15 Lakhs.
Sidhavelayutham, CEO and Founder, AliceBlue, said, "This donation is our show of respect to all the frontline COVID Warriors who have been standing strong against the Novel Coronavirus. It is overwhelming to see how people have come forward to help the needy with finance, food, shelter, medication, and more. Additionally, there have been numerous NGOs and private organisations that have been working tirelessly on the ground in making the situation better. Our donation is a small initiative in being able to contribute to the selfless efforts of these COVID warriors."
AliceBlue has also ensured that all its employees are safe by adhering to safety protocols laid down by the Government and also be providing them with masks, face shields, sanitisers at regular intervals. The company has also ensured full medical benefits to any employees testing positive and requiring hospitalisation.
The company has also done multiple social outreaches during the pandemic by providing masks, sanitisers and food packets to those in need in and around Bangalore.
Saraswat Bank Donates Rs One Crore towards Flood Relief
Taking a serious note of the devastating flood situation prevailing in various parts of Maharashtra, especially the Konkan region and parts of Western Maharashtra, i.e. Raigad, Mahad, Khed, Chiplun, Sangameshwar, Ratnagiri, Kolhapur, Sangli and Satara, Saraswat Bank – India's largest Urban Co-operative Bank – has donated an amount Rs One Crore towards The Chief Minister's Relief Fund, Maharashtra, towards flood relief.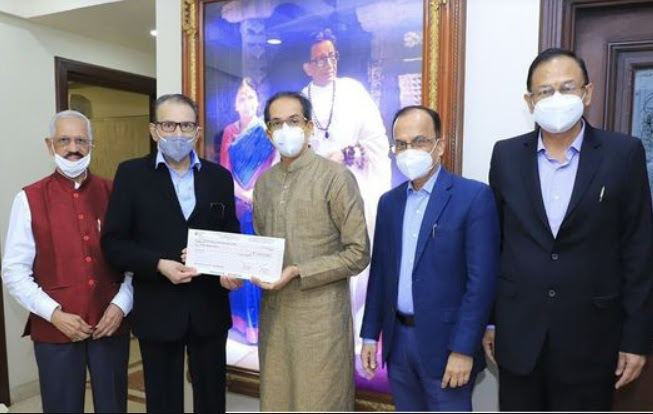 The floods have resulted in innumerable dead and many houses washed away, crops destroyed and livelihoods lost. The locals are desperate for food, water, medical help and fodder for livestock. Horrific stories are emerging of people buried under landslides or washed away in floodwaters. This natural disaster has affected several districts and a large populace. The floods have wrecked lives, properties, businesses, ecosystems and agriculture of the affected regions. They have caused significant damage to the local economies and badly impacted the populace.
The Army has mobilised flood relief and rescue teams to assist the local administrations in flood-affected areas. Maharashtra is doing all it can, but this is a crisis of unimaginable magnitude; and a call for all right-thinking people to come together, pool their resources and offer tangible solutions to this heart-rending calamity.
Saraswat Bank has pursued its own dutiful policy towards Maharashtra faithfully and has always identified itself with Maharashtra's glory. The Bank has consistently taken initiatives both at the macro and micro levels which spell out its vision of Corporate Social Responsibility (CSR). As part of its CSR, the Bank has always endeavoured to support initiatives that have the potential to make a difference to human life. The Bank has always followed the principle of giving back to society, a part of what it has received. From donations to NGOs to absorbing family members of martyrs of the 26/11 terrorist attacks, to helping out in times of drought and for COVID relief, the Bank has always upheld needy and worthy causes.
Gautam E. Thakur, Chairman handed over the cheque of Rs One Crore to the Hon'ble Chief Minister of Maharashtra, Shri Uddhavji Thackeray at his residence, along with Shashikant Sakhalkar, Vice Chairman and Kishore Rangnekar, Director.
Pernod Ricard India Joins Hands with National Restaurant Association of India (NRAI) to Vaccinate More Than 20,000 Restaurant Staff
Pernod Ricard India is rapidly scaling up its support to augment the government's efforts to vaccinating more people and extending timely access to quality healthcare amid the unprecedented COVID-19 pandemic. In addition to providing necessary aid to its employees and communities around their plants, the company has recently joined hands with NRAI to help vaccinate over 20,000 F&B employees from over 600 member restaurants. Together, they will be helping NRAI conduct multiple Vaccination Camps across various cities like Delhi NCR, Mumbai, Kolkata, Ludhiana, Jaipur, Bangalore, Hyderabad, Pune and Goa, respectively. The initiative came in the light of the pandemic as most of these employees have been badly impacted by the pandemic, Pernod Ricard India's contribution will help them return to work faster and safer. 
Rajesh Mishra, Chief Operating Officer, Pernod Ricard India, said, "Health and Safety of our stakeholders remain our utmost priority and our partnership with NRAI is a sincere effort in providing a safe working environment. Through this initiative, we aim to vaccinate F&B staff across our restaurant partners and ensure trust and safety amongst our staff and guests. We hope that this contribution will help orchestrate and accelerate the business operations, which have been severely hit due to the pandemic."
The company has been supporting the National Restaurant Association of India (NRAI) towards on-trade channel recovery and professional training since the onset of the pandemic.
Anurag Katriar, President of NRAI, said, "I reckon that getting our employees vaccinated is key to achieving normalisation, and therefore we have launched this initiative. This could not have been possible without the significant contribution of our longstanding partners. On behalf of the fraternity, I sincerely thank them for their timely support during this time of crisis, which has brought our sector to a standstill. We are very grateful to our trade partners for always being the thought leaders and pioneers in such deeds of giving back to their channel partners."
Till date, PRI has supported the strengthening of critical care support infrastructure in public hospitals, with 100+ Intensive Care Ventilators, 105 HFNC (High Flow Nasal Cannulas) 140 Intensive Care Unit (ICU) beds, 35 Multi Para Monitors, along with preventive healthcare support for personal & public hygiene with sanitisers, and masks across 17 States for frontline COVID Warriors like the Punjab Police Personnel, Indian Navy and Air Force (CSD), State Health Departments and Truck Drivers. The firm has helped in setting up Pressure Swing Adsorption (PSA) units in large multi-specialty government hospitals. At present, there are eight PSA unit are being set up in hospitals; five in Uttar Pradesh, one at PGIMS Rohtak, one at Nashik, and one donated through the French Government. Additionally, more than 350 oxygen concentrators through the state health departments along with BIPAP machines and HFNCs are set up across the country in these crisis times.
Yuvraj Singh's Foundation YouWeCan and Accenture Add 120 Critical Care Beds to Government General Hospital in Nizamabad, Telangana
Under its #Mission1000Beds initiative, YouWeCan Foundation run by international cricketing icon Yuvraj Singh has set up 120 Critical Care Unit (CCU) beds at Government Medical College & General Hospital in Nizamabad, Telangana with financial support from Accenture (NYSE: ACN). Funds contributed by Accenture have also been used by YouWeCan Foundation to provide a variety of medical equipment such as BiPAP machines, ICU ventilators, patient monitors, crash carts and oxygen cylinders to the hospital.
The facility was inaugurated virtually by Yuvraj Singh in the presence of Telangana Home Minister, Mahmood Ali and delegates from Accenture and the hospital.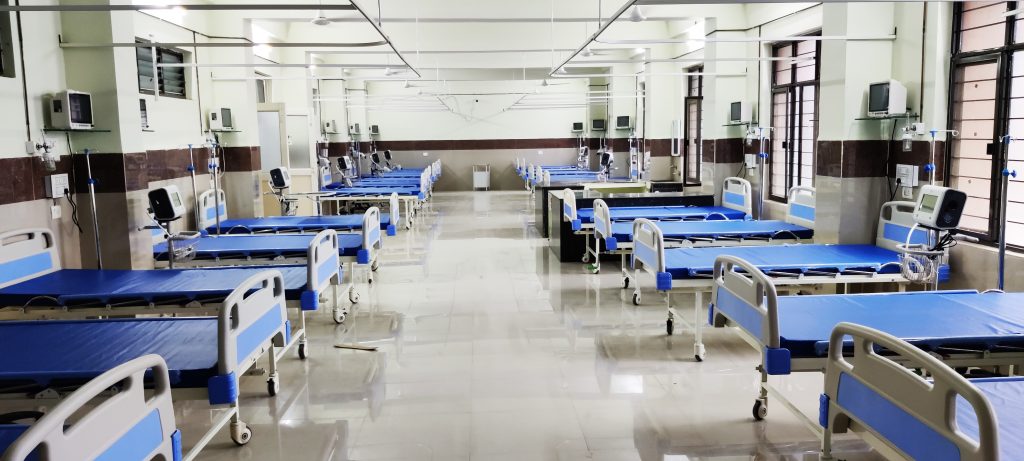 On this initiative, Yuvraj Singh said, "We have all suffered tremendously during the second wave of COVID-19, including losing loved ones and struggling to procure oxygen, ICU beds and other critical care facilities when our family members were fighting for their lives. After witnessing such unprecedented crisis and loss of life all around as well as going through a personal loss myself, I felt the need to step up to support our healthcare providers and frontline workers in their fight against this deadly virus. Through our initiative #Mission1000Beds, we are setting up COVID-19 critical care facilities at hospitals across the country to increase existing capacities."
"Supported by Accenture, we are extremely happy to extend our initiative to the state of Telangana, by setting up 120 critical care beds at Government Medical College & Hospital in Nizamabad."
In May 2021, Accenture announced a USD 25 million (approximately Rs 185 Crores) commitment for COVID-19 relief efforts in India. As part of its overall commitment, Accenture had announced that it will invest in strengthening the healthcare infrastructure in the country, augmenting existing hospitals with beds and ICUs and set up oxygen plants.  The company is collaborating with a number of non-profit organisations including the YouWeCan Foundation to accomplish this. In addition, Accenture has been providing COVID-19 support kits and PPE kits to frontline healthcare workers and providing food and COVID-19 at-home care kits to the unemployed and the poor. It has also been engaged with the government to support vaccination camps and provide local language call centre support.