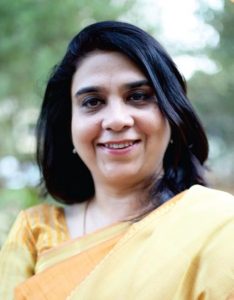 India's 7.5 percent growth though capital-intensive is not labour intensive. In the scenario of jobless growth, there is an increasing consensus that entrepreneurship is the key to development and critical to poverty reduction, gender equality and environmental sustainability.
Entrepreneurship as a strategic development intervention could accelerate rural development by creating employment potential as well as keep the young generations interested to stay in the community; reducing migration to cities. For women, opportunities near their homes provide autonomy, independence and a sustainable livelihood for the family.
Within the framework of integrated rural development, entrepreneurship is an enabler to improve the quality of life for individuals, families and communities. However, to make this a reality at the ground level, an enabling environment that encourages entrepreneurship is critical. Initiatives for entrepreneurship development are necessarily linked with policies in infrastructure, education, skills development, technology, research, finance and capacity building. This means that programmes by the government and the private sector have to work together for encouraging and supporting rural entrepreneurs. Community-based support and an entrepreneurial climate are critical to the success of new business owners, more so in the case of women entrepreneurs.
Rural areas in India make up for about 70 percent of the population contributing to around half the country's Gross Domestic Product (GDP). Global companies are addressing this market. This clearly points out to the great opportunity for entrepreneurship. However, building vibrant ecosystems is not easy. Meeting these challenges will require rural India to reinvent past models of growth and industry.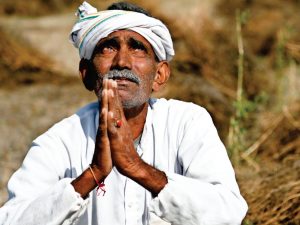 With better seeds and farming techniques, farmers are increasing productivity whereas the same surplus is resulting in a price crash for the final produce. The irony of the recent farmer issues underlines the issue when debt ridden farmers in the major agrarian States of Madhya Pradesh and Maharashtra, who were struggling with low prices amid a surplus of produce such as lentils, oil seeds and cereals, protested. Increasing the connectivity of rural communities in terms of access to infrastructure, global and capital markets, the internet, and human capital, is essential for their future success.
Value addition in food industry or other traditional non-farming industries such as weaving and handicrafts need up-skilling and a more entrepreneurial approach.
Agricultural universities should emerge as incubators to encourage and facilitate student entrepreneurs to create self-employment. Areas such as contract farming, drip and sprinkler irrigation, crop diversification, improving farm practices, all hold opportunities for business enterprise.
Government policies and ease of access to investment, connecting outputs to the world markets present challenges for which large corporations can provide solutions by networking with small-scale producers.
Contract farming provides a good framework for flow of credit to marginal/small farmers or self–help groups at a reduced transaction cost. Sustainable entrepreneurial opportunities exist not only in farming techniques, but also in rural energy- in areas such as solar, biogas and innovative solutions.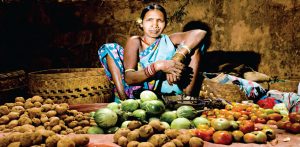 Even where innovators have brilliant products and better services, without enough resources and support, it is daunting to convert it into a thriving business operation. There is a need to intensify efforts in promoting rural entrepreneurial talent by creating an ecosystem of government groups, educational institutions, non-profits, corporates and private citizens that support entrepreneurs. Sometimes the real problem in rural entrepreneurship is not the non-availability of programmes or initiatives, but non-awareness of what is available and how to access it. There is a need to disseminate information and facilitate the setting up of small industries so that entrepreneurs can take the first step and reach out; for instance, guiding them on how to apply to programmes like Rural Entrepreneurship Development Programme (REDP), a programme supported by NABARD for the creation of sustainable employment and income opportunities for the benefit of educated unemployed rural youth; the various programmes by the Ministry of Skill Development, and also by various Corporate foundations.
"Sometimes the real problem in rural entrepreneurship is not the non-availability of programmes or initiatives, but non-awareness of what is available and how to access it"
It is therefore essential that institutional training is imparted to orient the entrepreneurs so that local resources can be harnessed properly. A rural business model that provides market coordination and support systems to rural enterprises can achieve rural development objectives in a financially sustainable way.
Providing rural entrepreneurs with internet access in the local language would offer a fillip in the 'platform enabled economy' with a village- to consumer-supply chain creating better income levels. Road, railways and digital infrastructure support flows of people and ideas, but for entrepreneurial success, people need to be plugged into broader market trends.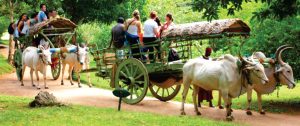 Rural tourism, for instance, has huge potential but not fully explored yet. Some great business ideas are contributing to growing this industry including concepts such as offering tourists the taste of real India, ecology living, farming tourism and many more, providing excellent entrepreneurship opportunities for rural communities as well as promoting India's tourism. These concepts can also foster business models that incorporate local produce sales.
Small business development as a core strategy for economic growth and community sustainability means that scarce resources can be maximised through collaboration amongst entrepreneurs. Non-governmental organisations can be instrumental in developing rural entrepreneurship in the country.
Entrepreneurship in rural areas is usually community-based, has strong extended family linkages and a relatively large impact on a rural community. While rural communities need entrepreneurs in order to revitalise their economies, entrepreneurs are dependent on the community for access to capital and other professional services. Entrepreneurs and communities are interdependent; the opportunities for rural development thus become symbiotic.
A supportive culture is vital for encouraging entrepreneurs. Without an environment that values innovation, entrepreneurs will become discouraged. Rural communities can be distrustful of the changes and risks that entrepreneurs introduce into their communities. Awareness campaigns can help increase public support and decrease resistance to change.
Entrepreneurship does not necessarily have to be something new but could also be the adoption of new technologies and new company producing goods not previously available at a location. Mitticool, a refrigerator that runs without electricity, a brake system for bullock carts, a carrot cleaning machine, making disposable plates and cups from tree leaves, smokeless chullah; the success stories of those who have made it are many; and the opportunities for many more, exist.
The economic goals of an entrepreneur and the social goals of rural development are strongly interlinked. For this reason, in trying to shape ecosystems, care must be taken by the government not to try to pick winners, over-influence the system, or flood the system with too much easy money.
Pulling together a package of resources (not loan waivers) to exploit the opportunities combined with the dreams, determination, and willingness of the youth to work hard will create a sustainable mechanism for the development of rural communities.
Meera Tenguria
A Stakeholder Engagement Strategist and trainer with over 20 years of experience in Corporate Communications, Crisis Communications, Stakeholder Communications, Content Strategy, Sustainability & CSR Communication.