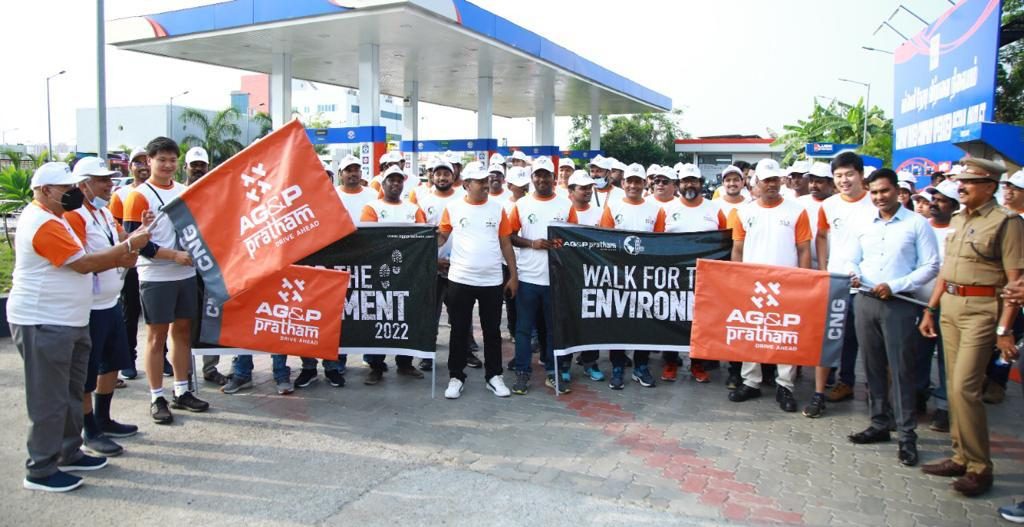 Chennai: This World Environment Day, AG&P Pratham, a leading player in the Indian City Gas Distribution (CGD) industry, held a walkathon – "Walk for Environment 2022" at OMR, Chennai, to raise awareness on environmental protection and conservation. The event was flagged off by Ravikumar, Assistant Commissioner of Police, in the presence of Chiradeep Datta, Chief Operating Officer, TN Rao, Sr. VP Corporate affairs and Rangarajan, Regional Head, AG&P Pratham.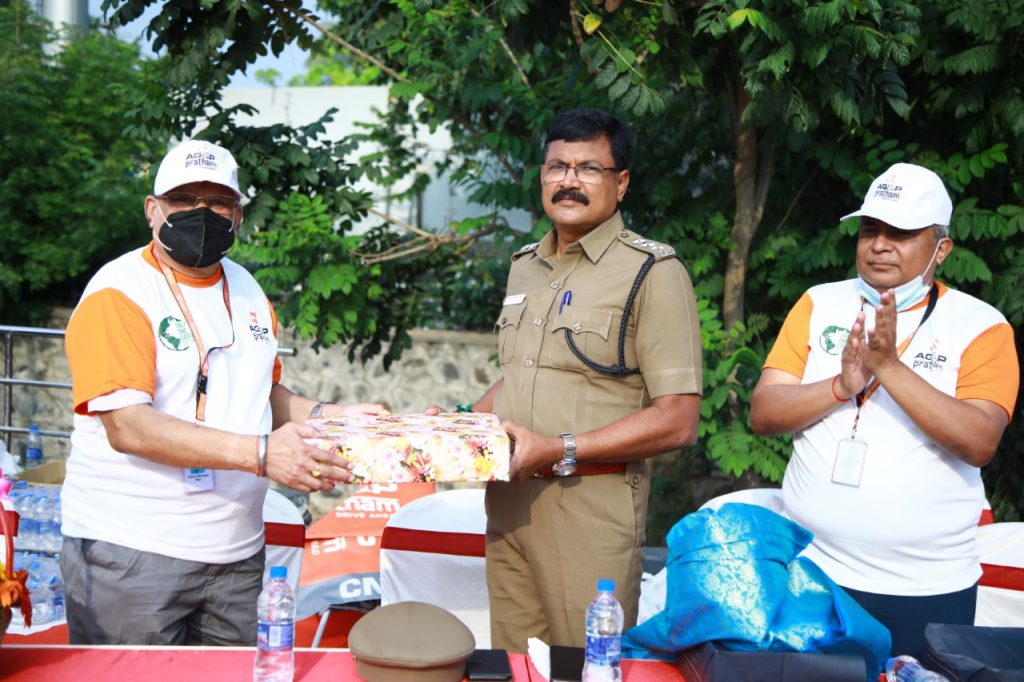 This event received an overwhelming response with over 100+ employees of AG&P Pratham along with their families participating in the walkathon. Furthermore, the company has also provided saplings to increase awareness and community participation for the restoration of the ecosystem, improving health, and the quality of life.
Speaking on the occasion, Chiradeep Datta, Chief Operating Officer, AG&P Pratham said, "We are working hard to support the Government of India's vision to ensure a better environment for our children. As a part of the company's continued commitment to environmental sustainability, we are glad to initiate this benevolent cause and contribute to a better environment. We are committed to taking a step ahead for a clean, economical, and sustainable future. We are committed to making the 'Walk for Environment 2022' event a success and instil awareness on conserving the environment".
India's environment, like much of the world, faces intense pressure from a rising population's need for land and resources. Damage from deforestation, unsustainable agricultural practices, mining, and excessive groundwater extraction can be reversed in part by tree planting, an act that customers can contribute to by switching to CNG and PNG from AG&P Pratham. The company also strongly believes that the successful implementation of its sustainable interventions is dependent on how well the organisation can self-cultivate "eco-thinking" among its employees and on how well the ecosystem can thrive with the support of its surrounding communities. 
Besides this, AG&P Pratham is also promoting the use of CNG which has several merits over traditional fuels like diesel and petrol. CNG has the strongest safety record, compelling economic benefits to vehicle owners, and helps combat overall ambient pollution – ultimately, helping the country in moving towards energy sufficiency and transforming into a gas-based economy.