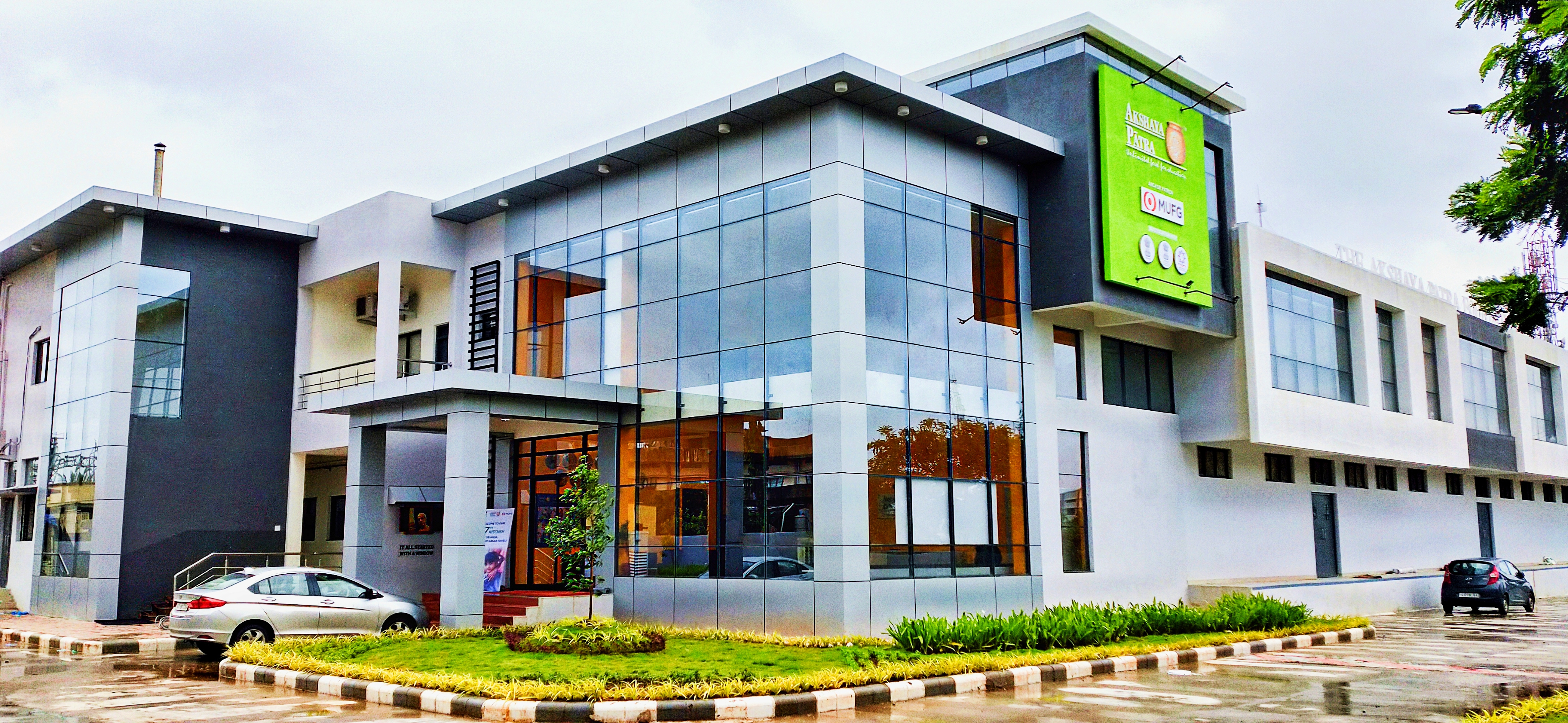 Mumbai, August 7, 2019: The Akshaya Patra Foundation has collaborated with the MUFG Bank Ltd., the banking entity of Mitsubishi UFJ Financial Group (MUFG), to commence midday meal feeding in Silvassa, the capital of the UT of Dadra and Nagar Haveli. This is the Foundation's second kitchen to be constructed with the support of MUFG. It will serve hot, safe and nutritious meals for 51,000 children in 338 Government and Government-aided schools in the UT Administrations of Dadra & Nagar Haveli and Daman & Diu.
The occasion was graced by senior representatives of MUFG including Junsuke John Koike – Regional Executive for India and Sri Lanka, and Renu Vijayanand – MD and Head – HR. Also present at the event were Jaganmohan Krishna Dasa – President, Akshaya Patra (Gujarat).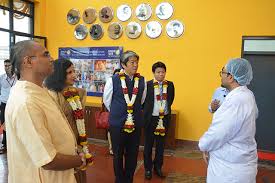 After the inauguration, dignitaries were given a guided tour of the kitchen facility. They also served meals to children at the kitchen premises. All the dignitaries present at the event expressed their full support and encouragement to the initiative.
Junsuke John Koike said, "Just as India and Japan have been working together to strengthen the infrastructure of India, it is our privilege to play our part in developing the social infrastructure of the nation. Through our ongoing partnership with Akshaya Patra, we will continue to work towards nurturing the next generation and provide the necessary conditions for children to attend school, raise their chances of success, and contribute to the growth of the country in the long run."
Jaganmohan Krishna Dasa expressed his gratitude to MUFG for their support to the Foundation's endeavour to address classroom hunger. He said, "We are immensely grateful to MUFG for partnering with us to build this kitchen in Silvassa, which will help us serve quality, hygienic, nutritious, and tasty meals to 51,000 children in the region every school day." He further added, "We are grateful to the UT Administration of Dadra & Nagar Haveli and U.T. Administration of Daman & Diu for providing us this opportunity to serve the children as well as the Ministry of Human Resource Development (MHRD), Government of India, for their continued support."
On the occasion, Chanchalapathi Dasa, Vice-Chairman, Akshaya Patra said, "I would like to wholeheartedly thank MUFG for taking forward this collaboration by extending their support to a second kitchen. This partnership will play a crucial role in ensuring the sustainability that is integral to our endeavour and help us in reaching out to more children with tasty, hygienic, and nutritious meals every school day."