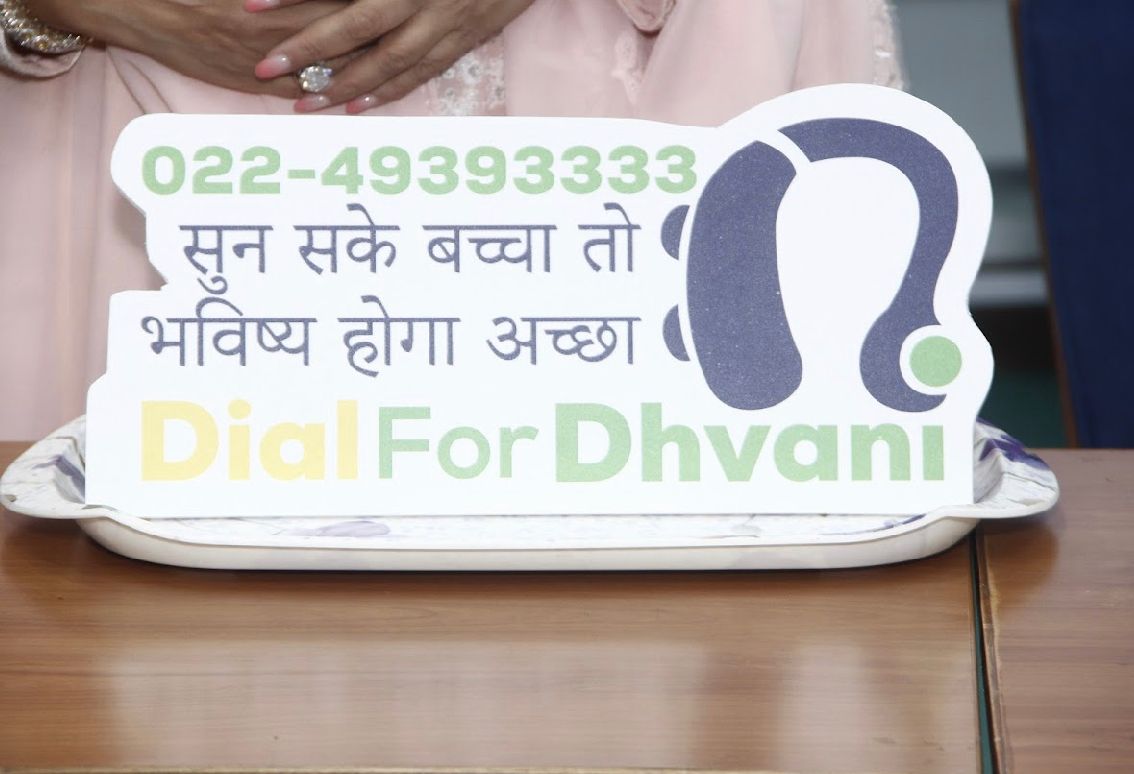 Mumbai: Allcargo Logistics, India's largest integrated, end-to-end logistics solutions provider, has collaborated with Vipla Foundation to launch DialforDhvani missed call helpline number which aims to make early identification and intervention services and related consultations available to parents of young children suffering from hearing loss in particular as well as to the people in general.
At an event recently held in Mumbai, Arathi Shetty, Non-Executive Director, Allcargo Logistics spearheading the Group's CSR initiatives, officially unveiled the DialforDhvani missed call helpline number – 022-49393333. Other dignitaries who were present at the launch event include Dr Nilratan Shende, GM – CSR, Allcargo Logistics, Pramod Nigudkar, Chief Executive Officer, Vipla Foundation, Padma Shri Dr Milind Kirtane, Senior ENT Surgeon, Namita Shinde, Child Development and Protection Officer, Integrated Child Development Services (ICDS), Trombay and Yashvant Kasture, parent of Gaurang Kasture, a Dhvani beneficiary.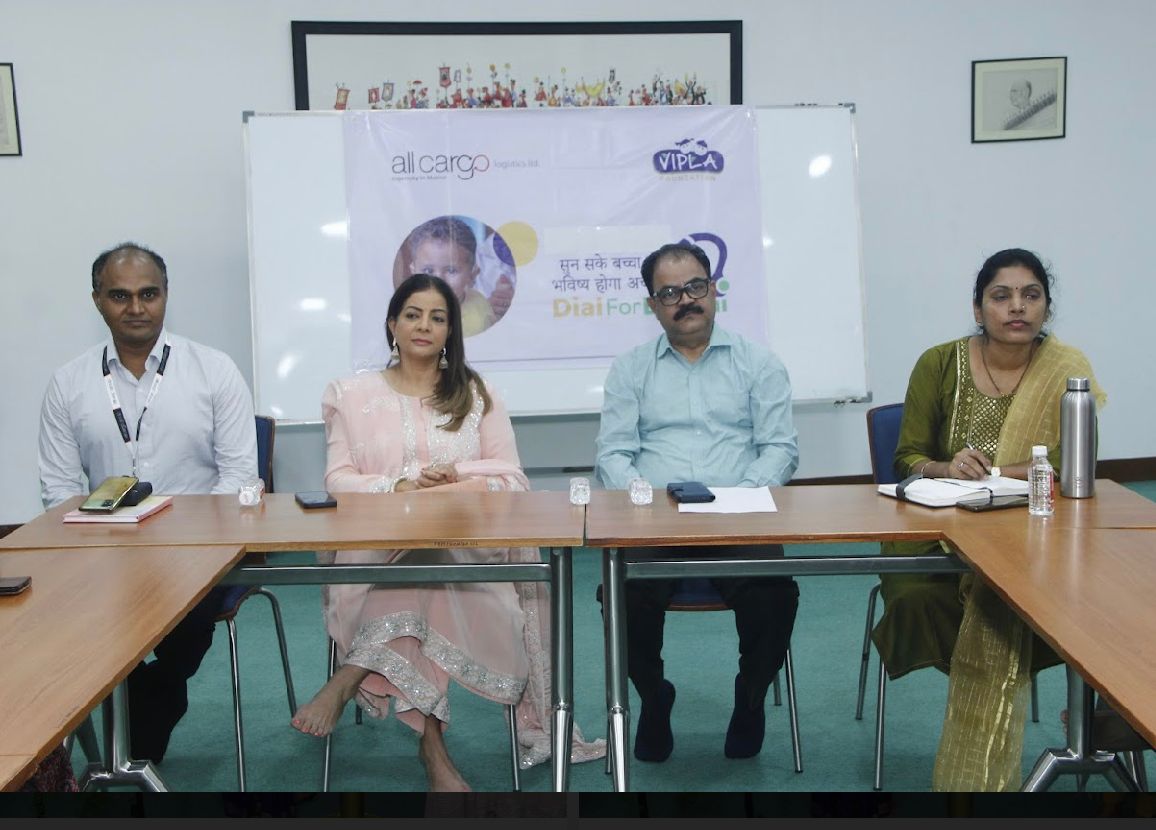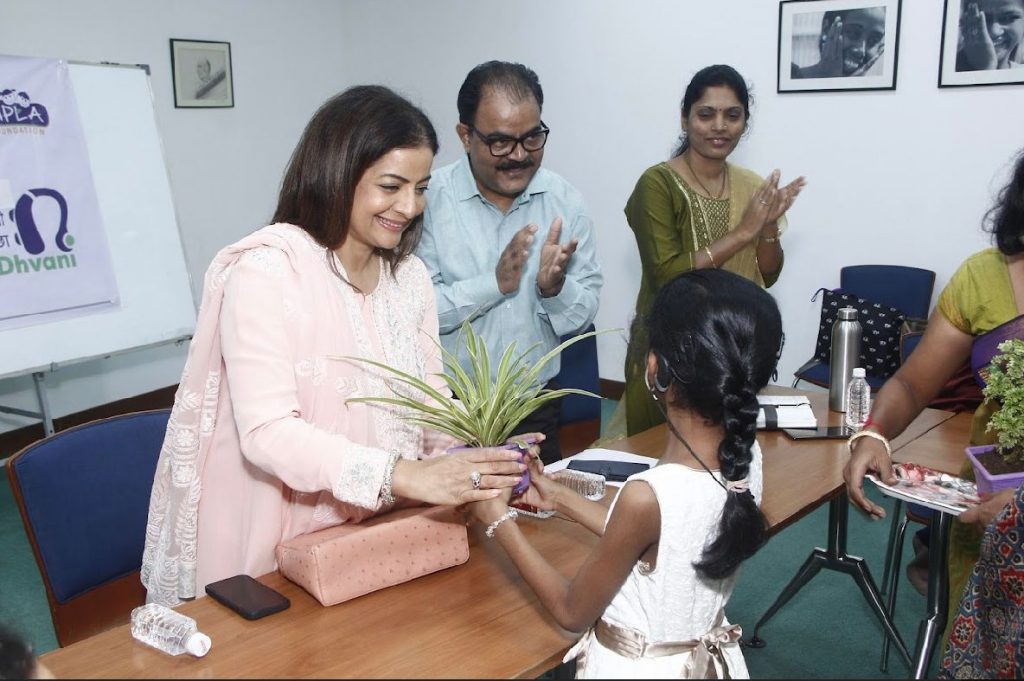 The DialforDhvani missed call helpline number encourages parents, caregivers, community workers and people in general to seek consultations and early intervention guidance for children with possible hearing deficiency. On receiving a missed call, the experts from Vipla Foundation get in touch with the caller and ascertain the requirements of hearing screening for a child. They also advise the help seekers on Dhvani Intervention Programme which includes free audiological screening, speech therapy and school readiness sessions for children in the age group of 0-6 years. The helpline also offers nearby references for consultations across India and follow-ups for families residing beyond the Mumbai region.
Commenting on the initiative, Arathi Shetty, Non-Executive Director, Allcargo Logistics said, "We are proud to join hands with Vipla Foundation to launch the helpline number for building awareness towards prompt diagnosis and treatment of hearing deficiency among infants and toddlers apart from offering people early intervention consultations. The collaboration exemplifies our commitment to offering an equitable learning opportunity to generations to come by offering people the opportunity to detect and treat childhood hearing loss through a community-driven screening initiative. In line with the government's National Programme for Prevention and Control of Deafness (NPPCD), DialforDhvani aims to reduce avoidable hearing impairment among children by making universal hearing screening accessible and we'll continue to work with Vipla Foundation for this noble cause."
Commenting on the collaboration, Pramod Nigudkar, Chief Executive Officer, Vipla Foundation said, "Our mission has always been to build awareness towards identifying hearing loss among kids and timely interventions at an early stage so that sensory deficit doesn't impact their emotional health, academic progress, self-respect and social life. We would like to thank Allcargo Logistics for supporting the launch of the DialforDhvani missed call helpline. We are grateful to ICDS for extending their support for the initiative. Our beneficiaries have been the greatest source of inspiration for us. With the DialforDhvani helpline, we aim to transform the outlook towards addressing hearing impairment among kids and spread the benefits of consultations and early interventions among all."
Vipla Foundation (formerly Save The Children India) set up Dhvani Intervention Centre in 2010. Equipped with state-of-the-art facilities, the Centre has been offering a comprehensive programme for early identification and intervention of hearing loss among kids.
Avashya Foundation, the CSR arm of Allcargo Logistics, has been undertaking development initiatives across its focus areas such as environment, skill development, education, disaster relief, healthcare, sports and women empowerment. It aims to bridge the socio-economic imbalances in society and develop a sustainable future for generations to come. In line with the United Nations' Sustainable Development Goals and the Government's initiatives like Swachh Bharat, Digital India and Skill India, Avashya Foundation is actively working in areas such as education, environment, health, women empowerment, disaster relief and sports. Guided by the mission to implement people-centric development, it has so far touched more than 500,000 lives.