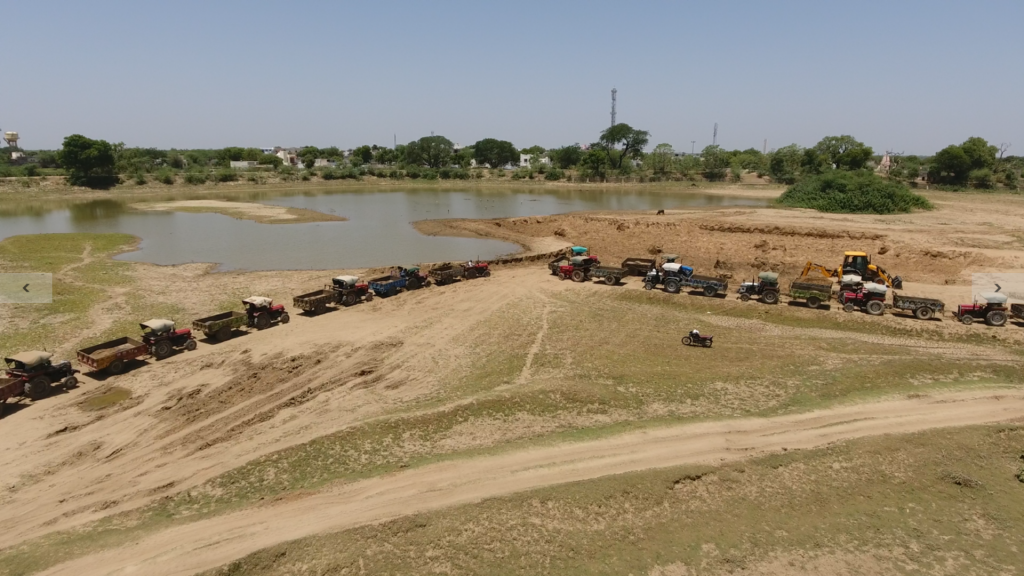 New Delhi: Ambuja Cement Foundation (ACF) in collaboration with ATE Chandra Foundation had rejuvenated traditional water bodies in Pali District of Rajasthan and Chandrapur District of the Vidharbha region of Maharashtra just in time of the annual monsoon season. Through such efforts, 166 million litres of additional water storage capacities are created by desilting community ponds in 50 villages of both districts.
The project also received immense participation from the local community members and Gram Panchayat in selecting the water bodies to be rejuvenated and monitoring the whole revival process. 75 per cent of the project cost is covered by the community with some of them bringing excavation machines and tractors to desilt the ponds with the silt being transported to nearby ponds or for village development work.
142,000 cubic metres of silt was removed in Rajasthan and 24,000 cubic metres of silt was removed in Chandrapur from 17 water bodies in 9 Gram Panchayats. Silt is believed to be highly beneficial for soil moisture and thus the amount of silt removed from these ponds will in turn be helpful for the farmers to improve crop productivity in the coming seasons. The water levels have also increased in 550 tube wells in the surrounding areas.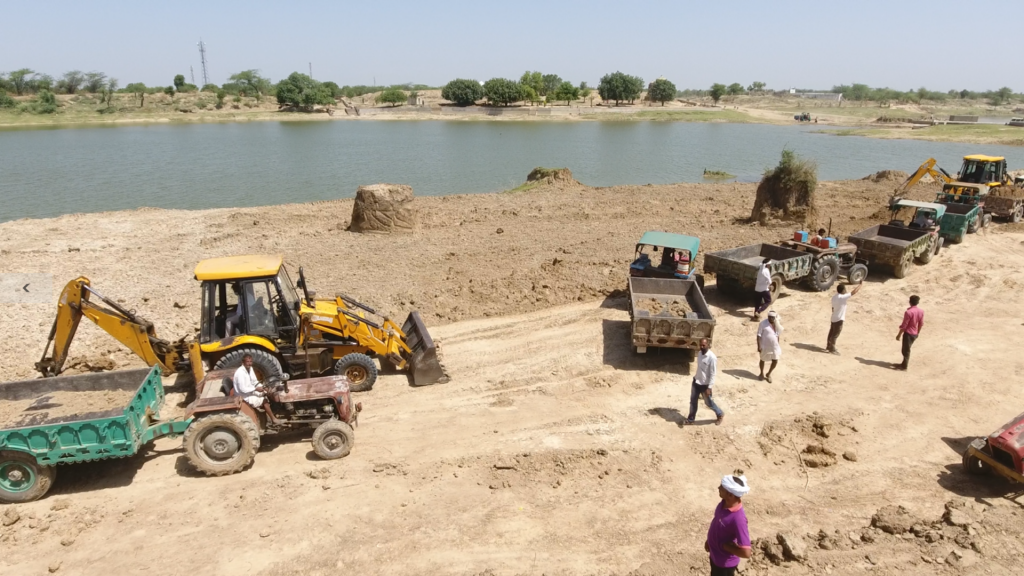 Pearl Tiwari, Director & CEO, Ambuja Cement Foundation said, "ACF takes an innovative approach and uses traditional wisdom to conserve water and increase the water levels in the communities. Our work with ATE Chandra Foundation will create multiple impacts on farmer's income and also ensure groundwater recharge".
Megharam, Jaitaran Pradhan said, "ACF has been working on water conservation in our areas for the past 18 years. This joint partnership of like-minded organisations and community members has helped us see major impacts in the area and has benefited the communities as well."
Apart from ATE Chandra Foundation, other organisations like Caring Friends, Sajjan Industries and Avinash (Indira Foundation) also collaborated to revive as many ponds as possible in Rabriyawas and Chandrapur.
From the early 2000s, ACF has prioritised the repair and maintenance of already existing water structures instead of building new ones in water-starved regions. This approach is a financially prudent one as it avoids the cost associated with building new structures including land and labour. Continuous monitoring of such structures is also carried out to ensure that desilting and plugging of leakages are accomplished.
Reviving traditional water harvesting systems can be an efficient way to manage water availability in rural India. By diligently working with like-minded partners and communities and creating people's institutions to identify and repair defunct water structures, water security can be achieved for these rural communities in a sustainable manner.