India: The Apollo Hospitals Foundation and the Andhra Pradesh Forest Department have partnered to plant 90,000 trees across the State, as part of Founder Chairman Apollo Hospitals Group, Dr. Prathap C Reddy's 90th birthday celebrations. The initiative aims to reduce carbon emissions, preserve wildlife habitats, and improve air quality for local communities.
Dr. Prathap C. Reddy, Chairman of Apollo Hospitals Group, said, "This initiative is a step towards mitigating the impact of climate change and ensuring a sustainable future."
Upasana Kamineni Konidela, Vice Chairperson of Apollo Hospitals' CSR, added, "We are grateful for the opportunity to celebrate our Chairman's 90th birthday with a meaningful contribution to a greener future."  The Forest Department will provide saplings native to the region, and Apollo Foundation will manage plantation and maintenance.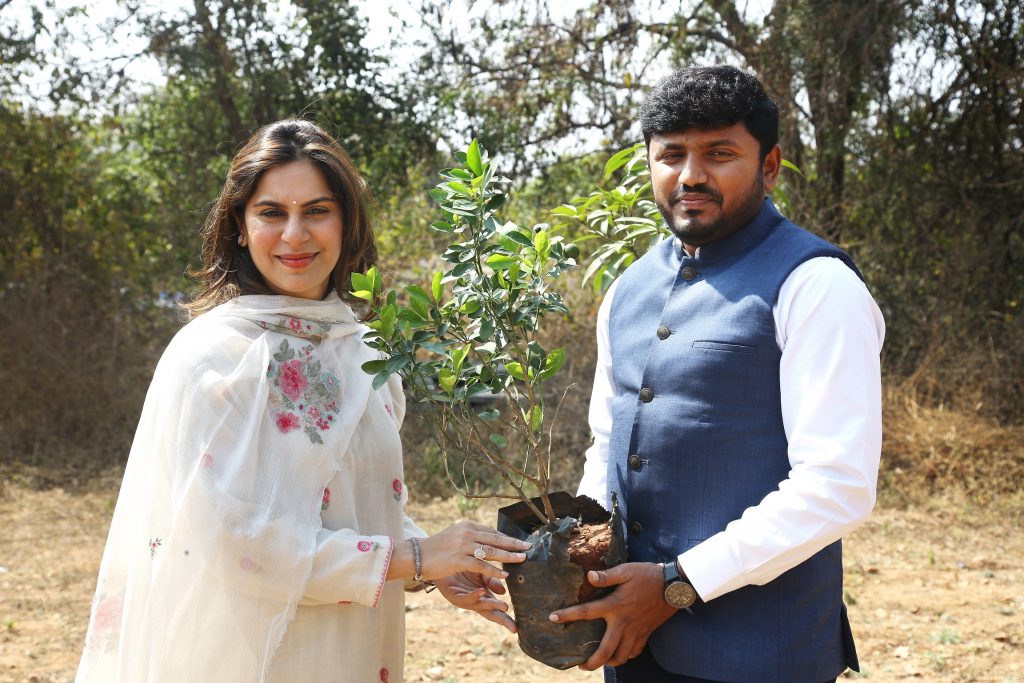 The plantation drive will use Miyawaki forest models to bring back native trees of the region and monitor survival rates through geo-tagging of each plant.
The initiative is expected to have a significant impact on the environment and aligns with the Foundation's commitment to environmental sustainability.
The 90,000 trees are being planted across Aragonda to offset the Apollo Hospitals Groups Carbon Foot Print by 3800 tonnes further strengthening their position as a futuristic leader in the healthcare industry.
This project aligns with Apollo Foundations' long-standing commitment to environmental sustainability. The company remains dedicated to reducing its carbon footprint and promoting a greener future for a healthier tomorrow.