Mumbai: The Heritage Project along with artist Parag Sonarghare unveiled "Aai", the first of many artworks in the Worli Koliwada area in Mumbai. Aai depicts a mother and a woman who is the binding force and a strong pillar of the family. She is the glue that brings the family and the community together. To bring this artwork to life, volunteers from the RPG Group and the local community came together to show support and participate wholeheartedly in completing the mural.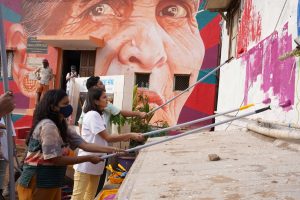 As a part of a larger transformation of the Worli Koliwada area, The Heritage Project, an initiative seeded by RPG Foundation, is developing the area through interventions in art, architecture, biodiversity and community development. The art district is expected to feature more than five street murals. Installation of heritage-themed streetlights and informative signage boards and refurbishment of the two playgrounds to create beautiful community spaces are ongoing. In addition, The Heritage Project is working with the community on various livelihood support and development programmes. The aim is to revive this 800-year-old urban village's rich cultural heritage and energise the local economy. 
"I believe, directly or indirectly, a woman, especially a mother, holds a very important role in the community. When I went to Worli Koliwada, I experienced it first-hand, inspiring me to create my mural. I am thankful to The Heritage Project and RPG Foundation for giving me the opportunity to be a part of the Worli Transformation Project," said Parag Sonarghare, the artist behind the mural.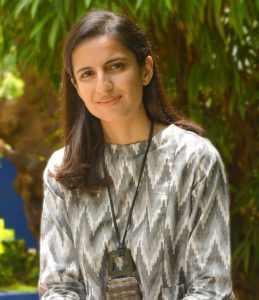 Sharing her thoughts on the launch of street art, Radha Goenka, Founder – The Heritage Project, Director – RPG Foundation said, "India has a rich and diverse history, and we should work towards preserving it. Mumbai in itself has an interesting legacy and heritage. Through the Worli Koliwada Transformation project, we want to highlight the cultural and social importance of the area to the world. We want people to view the Worli Koliwada area in a different light, not just as a community but to understand its rich and long history. Street art is one of the many interventions to highlight it." 
The Heritage Project also works at Banganga, the oldest continuously inhabited site in Mumbai, on similar revival themes.