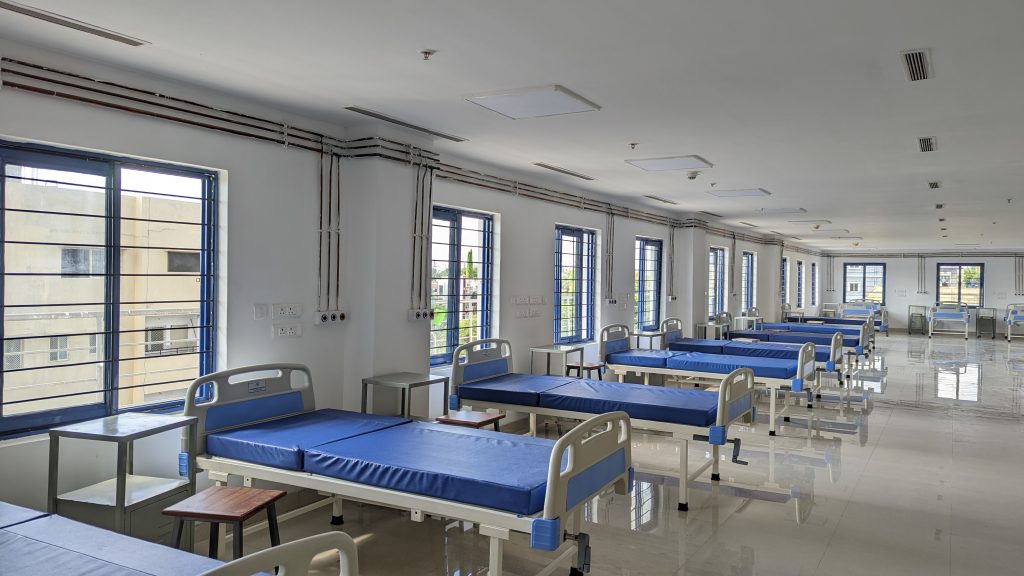 Hyderabad: Aurobindo Pharma Foundation (APF), the philanthropic and CSR arm of Aurobindo Pharma Ltd, has funded Rs. 80 Crores and built a state-of-the-art oncology block under CSR in Red Hills, Hyderabad for MNJ Institute of Oncology and State Cancer Institute.
MNJ Institute of Oncology and State Cancer Institute is committed to providing free, multidisciplinary cancer care to patients. Located in Telangana, it is the first State Government tertiary care institute to offer a comprehensive range of services, including surgery, radiotherapy, chemotherapy, and palliative care, to patients from Telangana and neighbouring States.
Aurobindo Pharma Foundation has built this new facility to ensure enhanced specialised treatment facilities such as bone marrow transplant, radiotherapy and genetics and molecular lab, As there is a steadily increasing influx of patients every year, this facility will add 300 more bed capacity to meet the demand.
Accordingly, Aurobindo Pharma Foundation (APF) has come forward to lend a supporting hand and constructed a state-of-the-art oncology block on 2 acres of government land with Rs 80 Crores CSR funds. This new block will not only provide specialised and supportive services but also a research centre allowing it to reach more patients in need with improved capacity and efficiency.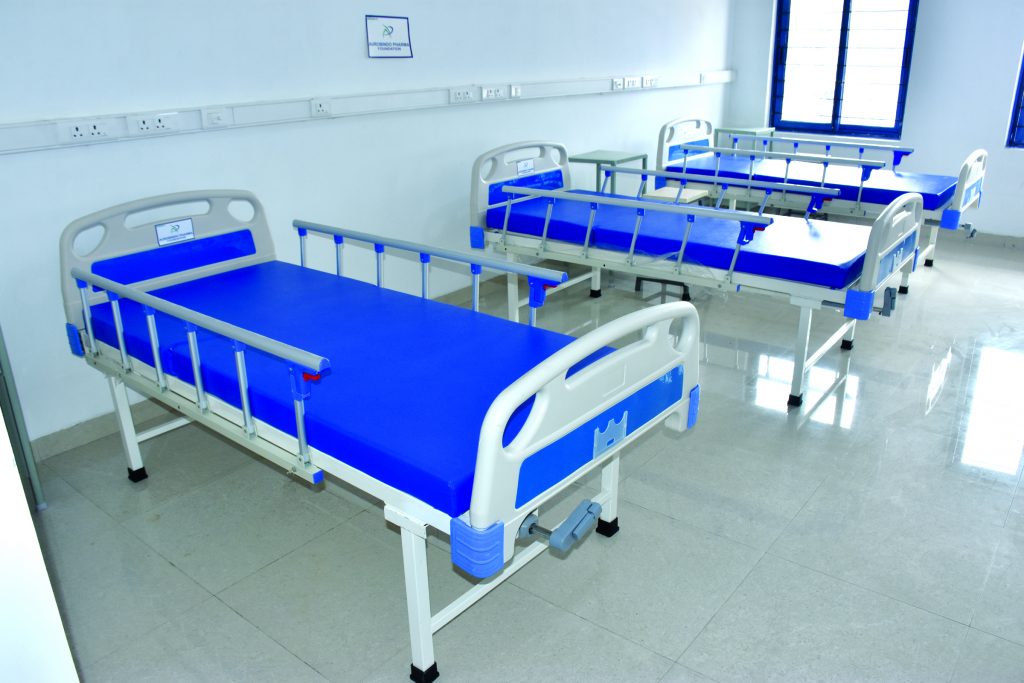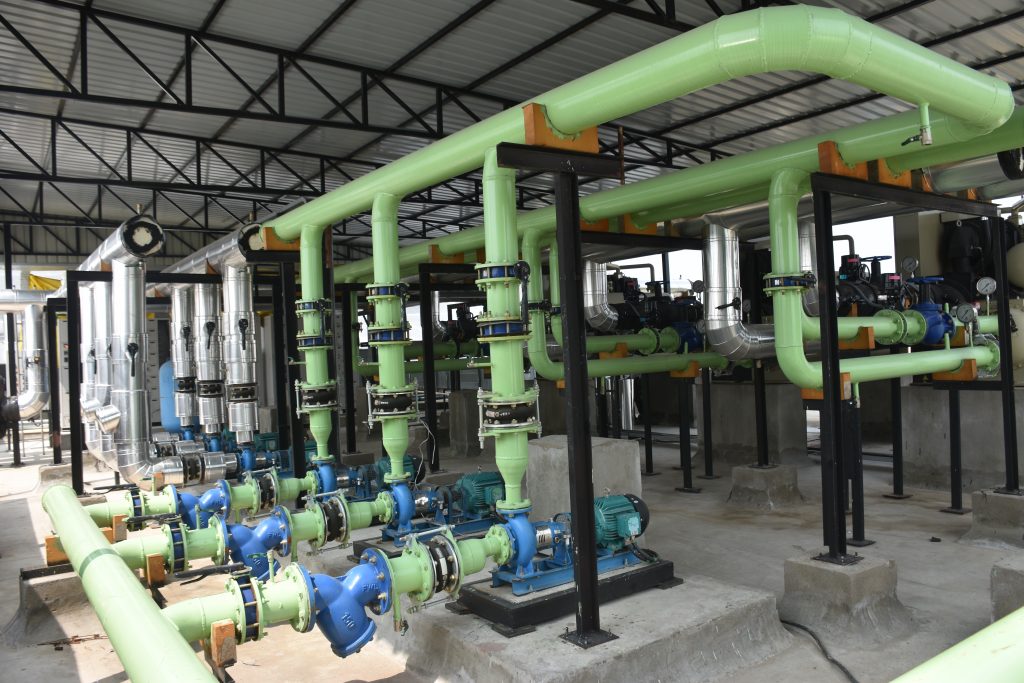 This state-of-the-art facility span over 2,32,000 square feet and is composed of 8 floors (cellar, lower ground, ground plus five floors) building with a total bed capacity of 300 and all floors are interconnected with staircase, ramp and lift with high-end features such as 30 wardrooms, 2 operation theatres, 12 consultation rooms, 2 radiology bunkers, 8 bone marrow transplant rooms, dedicated paediatric and adolescent ICUs, diagnostic rooms (CT scan), microbiology and chemistry labs, besides a proper kitchen and dining room.
The Aurobindo Pharma Foundation (APF) also provided several facilities to ensure the smooth running of the facility, well equipped with oxygen pipelines and cylinders, ICU beds and curtains, furniture for doctor consultation rooms, waiting areas, fire safety systems (fire hydrant, sprinkler, public address systems and fire extinguishers), HVAC systems, lifts, emergency exits, transformer yard, main power control room and lightning arrestors.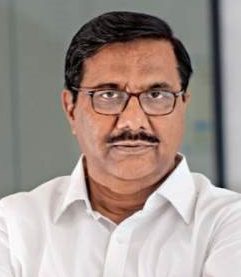 Sri K Nityananda Reddy, Director of Aurobindo Pharma Foundation and Managing Director & Vice Chairman, Aurobindo Pharma Ltd, said, "At Aurobindo Pharma Foundation, we are deeply committed to the public safety and well-being of citizens. We are happy to extend our support to MNJ Institute of Oncology and State Cancer Institute, which will make quality health care available to all. This will help to improve the quality of life of people and make advanced healthcare accessible and affordable for all.
This Centre is dedicated to supporting those affected by cancer with the highest quality of care. It offers a wide range of treatments, from radiation and chemotherapy to surgery, and provides emotional and physical support to those in need. Additionally, it will provide free consultation and medical treatment to all underprivileged and socially vulnerable people across Telangana and other neighbouring States, he further added.
Dr N Jaya Latha, Director of MNJ Institute of Oncology and State Cancer Institute said, "We are extremely grateful to Sri K Nityananda Reddy, Director of Aurobindo Pharma Foundation and Managing Director & Vice Chairman, Aurobindo Pharma Ltd, for their vision and dedication in constructing the Aurobindo Oncology Block. This facility will be of immense help to cancer patients, who can now access quality, cost-effective treatment free of cost which would otherwise cost as much as Rs 25-30 Lakhs. We are also pleased that the facility will extend its services to the neighbouring states of Karnataka, Andhra Pradesh, Maharashtra, and Chhattisgarh."