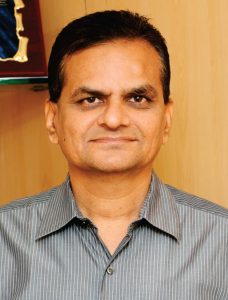 Equitas Holdings Limited is a diversified financial services provider focused on individuals and micro and small enterprises (MSEs) that are underserved by formal financing channels. Founded in 2007, Equitas deals with clients from financially excluded segments that do not have adequate access to organised financial markets. This is done by providing transparent and trustworthy access to financial and other relevant products and services. It has developed a wide range of ecosystem initiatives towards improving the quality of life of its members through different skill development programmes, food &security, healthcare & education.
Since its inception, we have been clear that we would not profiteer out of the poor–and we have clearly informed investors at every stage that Return on Assets will be same at any point of time. We have always stood committed to the economic and social development of the society. We took a voluntary decision of contributing five percent of our profit to Equitas Development Initiatives Trust, as against the statutory two percent requirement now prescribed. Within seven years of our existence, we have operated five schools through the Trust for children belonging to low-income households besides undertaking what is arguably the largest medical services programme by any Corporate in India.
Equitas Healthcare Initiative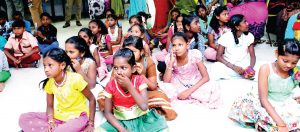 We have, since the beginning, focussed on individuals and micro and small enterprises (MSEs) that are under served by formal financing channels. Understanding that access to affordable healthcare is a key pain point for members, we have conducted health camps in partnership with leading hospitals and healthcare providers and include general health camps, eye camps, cancer detection camps etc. A monthly budget of Rs.2000($50) has been allocated per branch to conduct these camps. Every branch is mandated to conduct one free health camp per month covering 150-200 beneficiaries with one CSR officer to serve every 10 branches with a corresponding supervisory staff.
Healthcare tops our non-financial services as it is one of the major pain points of this low income segment. This include health education, linkage to hospitals for subsidised treatment, pharmacies for discounted medicines and evening clinics for doctor's consultation. The end-to-end health services offered are:
1. Primary Health Care: Our free primary healthcare medical camps have benefited cummulatively 39,44,133 members of the low income community so far which is a record in the MFI sector globally. We have also distributed 85,232 spectacles and conducted 26,478 cataract operations free of cost across India wherever our branches are located.
2. Secondary Healthcare: Our tie-up with many hospitals has enabled our clients to get treated for serious illnesses at a discounted cost, with nearly 21,105 people benefitting from this facility. The cumulative benefit derived by these clients is about 5.29 Crores, which translates to an average Rs. 2500/- per client across India.
3. Health Helpline: Members from the SHG community call this dedicated line for serious ailments and the operator guides them to network with hospitals best suited to address their problem. The health helpline has benefited over 18,240 members till date across India.
4. Health Camps: We conduct health camps in Transport Nagar Chennai to screen truck drivers and cleaners for general health, eye and also educate them on AIDS awareness. We have been able to screen 45,127 beneficiaries so far.
5. Equitas Sugam Clinics: We run 15 evening consultation clinics in slums and villages across Tamilnadu and track the health of the community, either free or for a nominal consultation fee.
6. Health Education: We conduct five hours of health education classes across Tamilnadu based on the module developed by Freedom from Hunger & Microcredit Summit which enables women to easily learn early detection methods of non-communicable diseases. This is imparted to 50,000 women a year.
Other Recent Health Camps
A month-long free eye check-up camp was recently organised by one of the branches of Equitas SFB in Tamilnadu. The camp focused on screening patients who had vision problems, providing both consultation and distribution of eye drops as part of the initiative.
An awareness camp to understand the vital role of Liver Care was organised in association with Jammi Pharma & Liver Care Clinic at Equitas Headquarters, Spencer Plaza, Chennai. A TB Awareness Camp was conducted at Ezhil Nagar, Chennai in which 129 members have benefited. These camps are conducted in partnership with leading hospitals and healthcare providers and include general health camps, eye camps, cancer detection camps, etc.
We have conducted Cancer Screening Camps across India for the benefit of low income households. Various tests, which were free of cost, were conducted for women in villages to diagnose breast cancer, stomach cancer, and cervical cancer.
Free Heart Surgery
Free heart surgery for children in partnership with Apollo Children's Hospital has helped saved more than 58 children from serious heart ailments. The children were screened at different places in Tamilnadu and brought to Chennai for treatment.
Telemedicine
Equitas strongly believe that telemedicine is the future in health sector; capable of taking quality healthcare facilities like diagnosis, treatment and prevention of diseases to underserved rural and urban slums beyond the walls of the hospital in a cost-effective model. A Pilot has been launched in partnership with Apollo Telemedicine Centre at three centres in Chennai. 14,268 members have benefitted from this initiative.
Equitas Bird's Nest – Housing the Homeless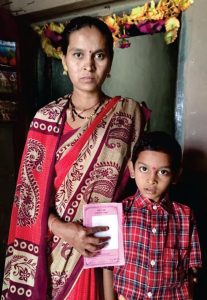 The daily sight of entire destitute families on the streets of Chennai stirred my heart to do something life-changing for them. We decided to establish an organisation dedicated to alleviating extreme poverty. We started by offering microloans so poor individuals can pull themselves out of poverty. However, microfinance was not able to help the poorest of the poor. To refocus efforts on ultra poor populations such as pavement dwellers, we created the Equitas Development Initiatives Trust.
Equitas Bird's Nest, a partnership we undertook with Unitus, rolled out in 2008. This initiative to rehabilitate pavement dwellers, uses a multi-stage filtering process to select the poorest of the poor households. As per the 2001 Census conducted by Government of India, over 9000 families are residing on the pavements of Chennai.
Euiqtas Bird's Nest is divided into several stages to make the process smoother. The first stage is called as Pre-Selection in which field staffs visit various pavements to assess the density of households, duration of stay, etc. The second stage is the Community Self Selection in which communities are selected based on willingness and interest. Next is the Validation Stage in which repeated checks at different times are conducted to ensure genuineness of pavement dwellers. Timely feedback from other NGOs working in and around the area is also taken. The last stage is termed as Ultra Poor Surveys where an assessment survey is conducted in each household (administered by a field staff). Ultra poor families are identified based on Grameen PPI indicators and EBN's Ultra Poor Indicators.
Impact:
We set up a dedicated team that identified 102 families residing in the pavement for the pilot phase of this initiative. The programme was presented to these families and was launched with their support. As a first step of this programme, financial support for housing was provided to these families. This support met the expenses of rental advance and the first six months' rental expenses. During this period, the adult members of these families were given skill development and vocational training on agarbathi (incense sticks) rolling, phenyl manufacturing and other vocational skills is imparted to these families. They used these skills to augment their income. With this increased income, they are expected to afford their housing expenses. Equitas Dhanya Kosha also provided grocery items worth Rs.350 per month for free for a one year period. At the end of the support phase, the families are expected to be self-sustainable. In the pilot phase,102 families attained self-sustainable status. All of them received voters ID for the first time in their lives and are now eligible to apply for ration cards.
"Equitas strongly believe that telemedicine is the future in health sector; capable of taking quality healthcare facilities like diagnosis, treatment and prevention of diseases to underserved rural and urban slums beyond the walls of the hospital in a cost-effective model"
Encouraged by the success of the pilot, the second phase took another 500 families. Most of them have become self-reliant. We intend to move 300-500 families from the pavements. Cumulatively, 711 families have been rehabilitated till date.
Placement Cell:
In another proactive step, we conducted job fairs for unemployed children of Equitas Development Initiative Trust (EDIT) members with the help of recruiters and employers to enable employment opportunities and help them with job placements, according to their profiles, in companies like Nokia, tech companies, and retail outlets like textile showrooms, KFC, malls, hospitals etc. Till date, 60,000 ward members have been able to find gainful employment.
EDIT members are from innumerable underserved and underprivileged categories which were identified by us during the scanning phase. During our field survey, we found families living on pavements without any KYC Document (Voter ID or Ration card). When an in-depth survey was done, we found that as many as 9600 homeless families were living on the pavements of Chennai city alone. This is also captured in the Census document. After protracted interaction with these families, we came to understand that they had migrated many years ago from neighbouring dry villages where there was literally no source of income. Left with no other alternative, they ventured to Chennai with the hope of finding livelihood and survival.
Books for the Brain
Education is a key lever to enable upward social mobility for low-income children. We have rolled out our Gurukul initiative to empower children of Equitas members through high quality education at an affordable cost.
Equitas Gurukul schools aim to provide the best quality of education comparable with the best of schools in India. Gurukul conforms to the Matriculation syllabus and is imparted in English medium. There is no system of entrance test or interview and students are admitted on a first-come-first-serve basis. There is also no upfront donation and the fee is structured to ensure it is affordable for members.
Gurukul follows the concept of 'Project based Learning' to foster creativity and critical thinking skills. Students from Class I onwards are taught basic computer training and have access to computer labs as part of their daily learning. They also have access to the library and have music, dance as well as yoga classes. Workshops are conducted for the Principal and teachers as well. They are frequently reviewed on not just teaching methodology but also on various aspects. Parents are encouraged to spend a few minutes in the classroom to observe a lecture in progress and then give their feedback.
Equitas Development Initiative Trust (EDIT) is currently running seven such schools at Trichy, Dindigul, Salem, Sivakasi Karur, Cuddalore and Coimbatore with 5322 students. More schools are in the pipeline. Equitas has the Board's approval for investing 15 percent of its net worth to purchase land and construct its own school buildings. At present, the Company leases the buildings free of cost to the Trust to operate the schools.
Ninety eight percent of Gurukul students are from BC, MBC and SC categories while eighty percent of Gurukul parents are from economically weaker sections.
Various health camps (paediatric, eye, skin, dental and general) are conducted every quarterly in all the schools. The health data is then documented for future reference. A follow-up is done on a periodic basis by involving the parents in the process.
PN Vasudevan is Managing Director, Equitas Small Finance Bank.