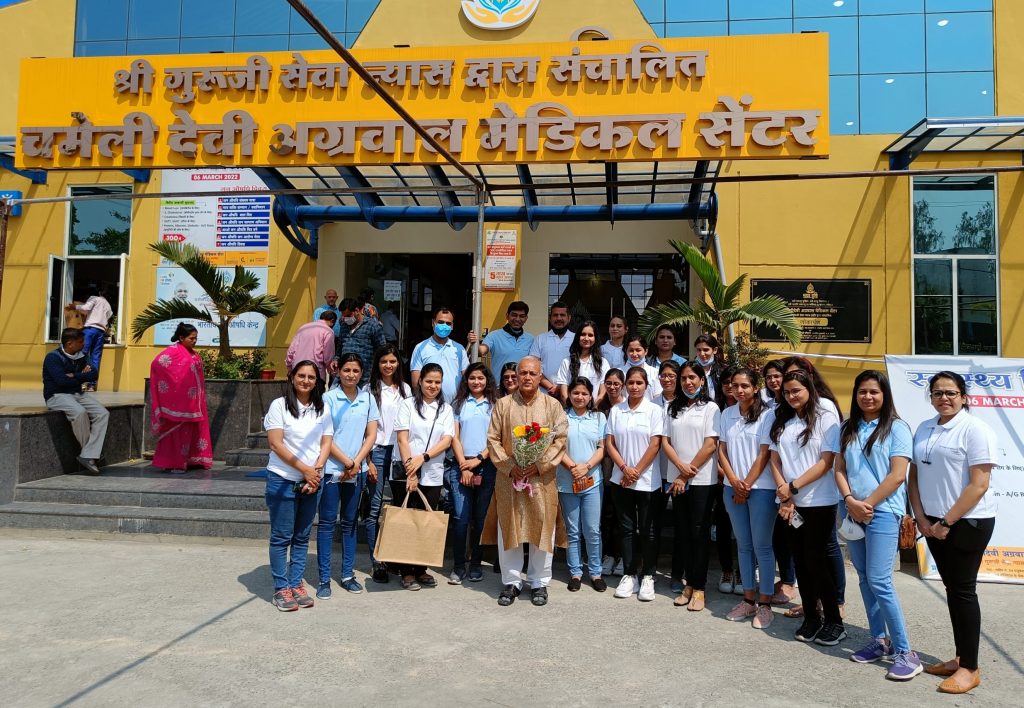 Indore: Beyond Key, a digital transformation services provider company celebrated the women on their team by hosting a fun and informative event on Women's Day. To acknowledge the efforts and strides made by women in various phases of life, and their contribution to the company, Beyond Key dedicated several activities to celebrate womanhood.
The day's events were kicked off by a gathering at the office to prepare for the rest of the day where the joys of giving, womanhood, and mindfulness were celebrated. The team visited a non-profit healthcare facility – Madhav Shrishti – where they met the NGO's key persons who are working hard for many years to fundraise for this reputed healthcare NGO. The meeting proceeded to the Shri Guruji Seva Nyas where they shared thoughts and proposed CSR initiatives for organisations who are willing to donate to the causes that they were passionate about.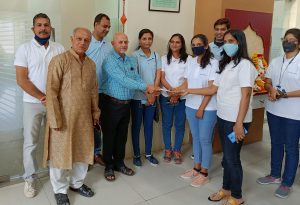 The newest and the oldest female team member felicitated the key persons and extended the donations to the organisation on behalf of the entire team Beyond Key as a small contribution to society. After a brief company-sponsored lunch and activities break at Sayaji, the attendants moved to attend seminars and discussions by medical professionals.
The first seminar was conducted by Dr Siddharth Rahke, an endocrinologist who has accumulated 11 years of experience. Issues such as insulin resistance, obesity amongst youth, and Type-II diabetes were tackled, a topic that has not had its due in modern-day medical spaces. The seminar was followed by another one by Dr Sanjog Jaiswal, who has been in the field of medicine and education for 19 years. He spoke candidly to the attendants about Breast Cancer.
Piyush Goel, the CEO of Beyond Key said, "Beyond Key believes in building high performing diverse teams. We reward calibre and merit; gender is no bar for us. I'm proud of all women in our team who are not just wonderful co-workers but also great individuals. We foster a culture of appreciating each other's needs and experiences. We also ensure to create a comfortable space for women so that they speak up, share their different perspectives and practice fact-based and courageous decision making."
Ashish Sankhala, Chief Operating Officer said, "Beyond Key provides every opportunity for our dynamic female workforce to capitalise on their inherent strengths. We do this by letting them see themselves and feel their impact by being a vocal champion of making change happen within our organisation."