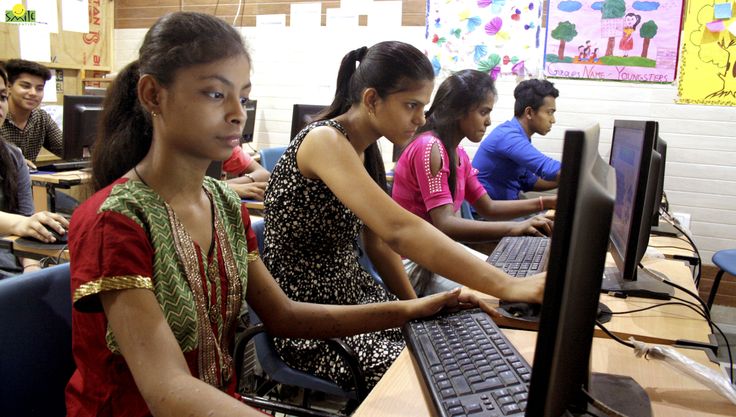 New Delhi: The banking and financial services, retail and hospitality sectors are expected to lead the hiring of skilled young professionals in the coming year, according to Smile Foundation, an Indian development organisation.
Smile Foundation's Twin E-learning programme team highlights that hiring by India's services sector will increase around 23 per cent in 2022, as the economy experiences post-pandemic recovery.
Smile Foundation initiated the Smile Twin E-learning Program (STeP) to train and upskill the youth for employment. This livelihood mission is in strong alignment with the Government of India's 'Skill India' initiative. This initiative aims to skill underprivileged youth from urban slums in the 18-32 years age bracket and is operational through 81 centres across 18 cities in 16 States. 
COVID-19 triggered a massive shift in hiring across sectors. According to WHO, 'Millions of enterprises faced an existential threat. Nearly half of the world's 3.3 billion global workforces lost their livelihoods'. During this time, Smile Foundation reprogramed its employability training for underprivileged youth to better suit the needs of employers in the post-pandemic era.
The CEDA-CMIE Bulletin that tracks changes in employment, consumer sentiment, household and individual incomes and expenditures in India has pointed out that 40 million people lost their jobs in urban India in April 2020 and as many as 73 million in rural India were rendered jobless. In April and May 2021, 10.10 million people lost their jobs in urban India, whereas 12.58 million lost jobs in rural India. The repercussions of the pandemic on employment in India point to a dire need for training and upskilling.
Santanu Mishra, Co-founder and Trustee, Smile Foundation, said: "Our StePprogramhas strived to equip the youth with skills required for service sector jobs. We introduced new contactless courses across the board for underprivileged youth under the STeP programme. We are preparing youth for jobs in sectors that will require skilled manpower the most. So far, Smile Foundation has trained over 65,000 youth through its STeP programme and more than 45,000 of them have been placed in over 350 brands across India."
Through this national-level programme, Smile Foundation trains underprivileged youth in English proficiency, basic computer skills and soft skills for enhancing their prospects of employment in the fast-expanding BFSI, retail, hospitality, e-logistics, and supply chain management sectors. In the healthcare space, Smile Foundation equips youth to be absorbed as general duty assistants and patient care specialists.