New Delhi, May 16, 2019: Bansidhar & Ila Panda Foundation (BIPF), the CSR wing of Indian Metals & Ferro Alloys Ltd (IMFA), announced the 14th Edition of Prof Ghanashyam Dash Scholarship for Higher Education.
Six meritorious students, pursuing professional degree courses in different disciplines received this prestigious scholarship for 2018. The selected candidates will get 90 percent of the academic fee and related expenses for the entire duration of the course covering a maximum of Rs.4,00,000/- only.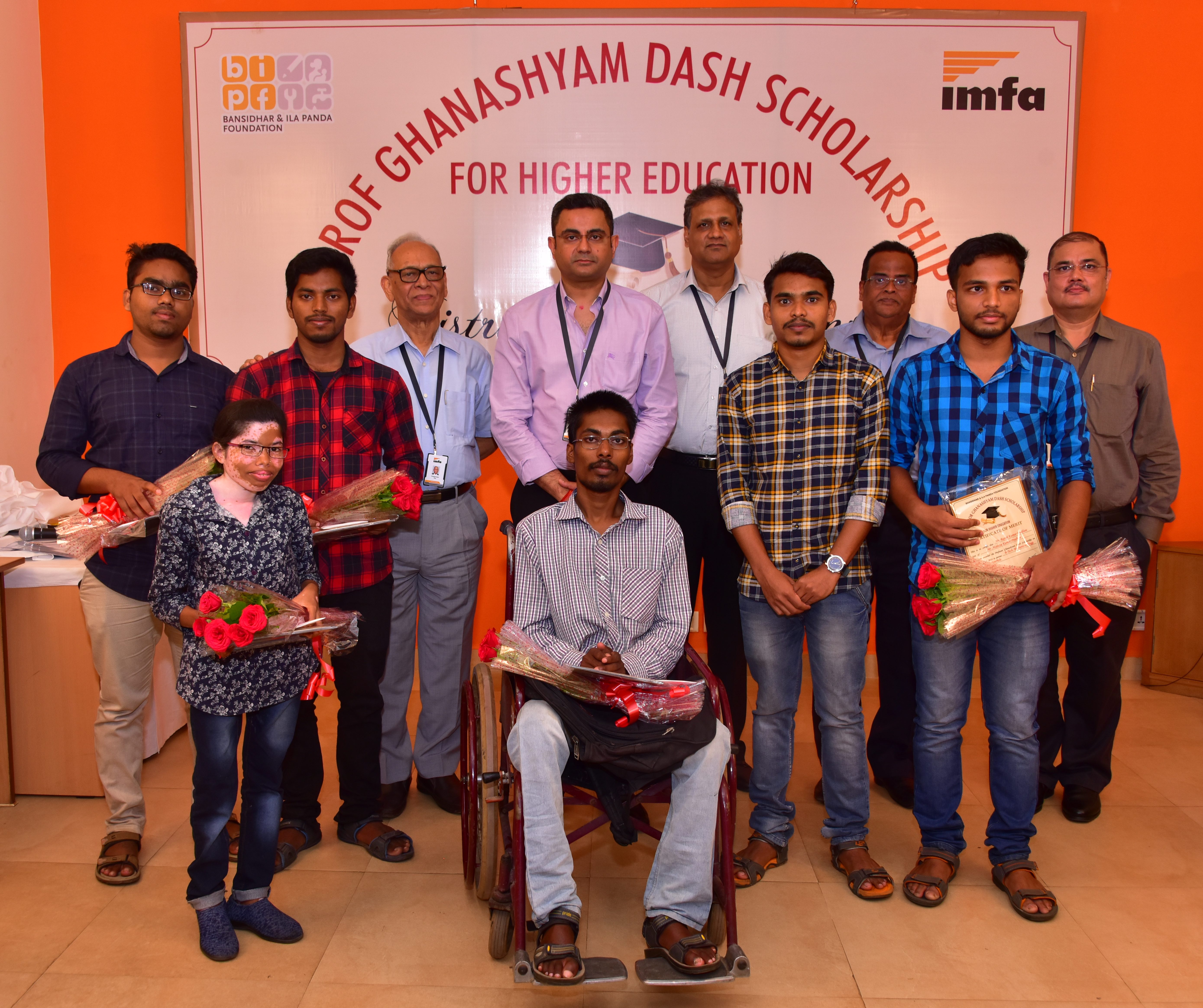 The recipients of this scholarship are Geetanjali Podha from Bandhana Jhuli, Boudh, RajeshKumar Pradhan from Basupali, Deogarh, Ranjan Kumar Mahananda from Birhipali, Bargarh, Swagat Samal from Baghataila, Kendrapara, Tushar Kumar Jena from Ashrampatna, Puri,  Bikash Badi from  Nuapada, Angul.
Geetanjali and Ranjan are pursuing MBBS at VSS institute of Medical Science & Research, Burla, whereas Tushar and Bikash are pursuing MBBS at SCB Medical College, Cuttack.  Rajesh and Swagat are doing their B.Tech from National Institute of Technology (NIT), Rourkela & College of Engg & Tech, (CET) Bhubaneswar, Odisha, respectively.
IMFA's trysts with CSR began with a single vision shared by Dr. Bansidhar Panda and his wife, Mrs. Ila Panda, five decades back. Their vision is now being realised by their successors. Instituted in 2005, this scholarship is named after renowned historian (Late) Prof Ghanashyam Dash, father of Mrs. Ila Panda, in an effort to provide financial assistance to talented, poor students to realise their dreams.
The scholarship was awarded to the meritorious students by Subhrakant Panda, Trustee, BIPF & Managing Director, IMFA, in the presence of C.R. Ray, Whole Time Director, IMFA; Prem Khandelwal, Chief Financial Officer & Company Secretary, IMFA, and T C Hota, Executive Vice-President, BIPF.