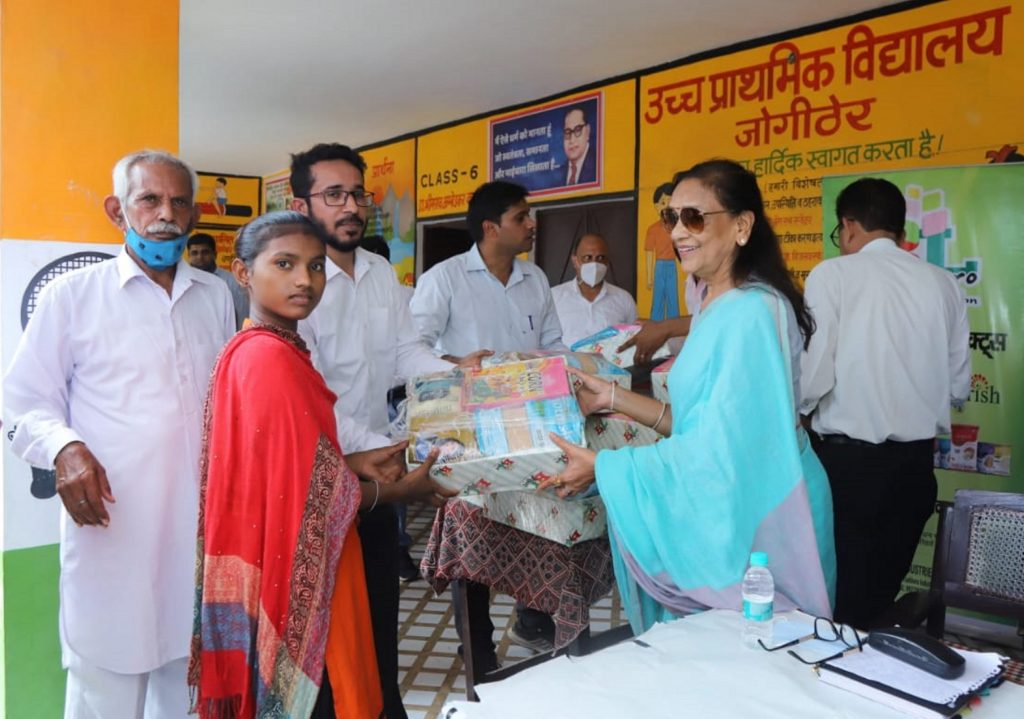 New Delhi: BL Agro Limited, India's leading FMCG company, as a part of its social initiative, distributed nutrition kits to the people of Jogither village, District Bareilly. Each nutrition kit contains 5 kg Multigrain Atta + 1kg Arhar Dal + 1 kg Moong Ki Dal + 1 kg Basmati Rice + 1 Cornflakes box. BL Agro distributed these kits to 100 families. The Company initiated the nutrition kit distribution campaign under the Poshan Month initiative by the Hon'ble PM Modi, amongst the less privileged and will continue distribution of 100 kits every month.
BL Agro has been selflessly working towards the upliftment of the villagers of Jogither for the last couple of years. The company has already dealt with issues such as child malnutrition and sanitisation of the village.
Commenting on the Nutrition Drive, Ragini Khandelwal, Head, BL Agro Foundation (CSR Wing of BL Agro Limited) said, "As a socially responsible corporate, BL Agro has taken many initiatives at Jogither village in the areas of education, sanitization, tree plantation and construction of toilets. The Nutrition Drive at Jogither village is not only a CSR activity but a step towards our long-term commitment to providing nutrition to the people. Also, we wish to contribute to our Hon'ble PM Modi's noble initiative of Poshan Maah by distributing these nutritional kits. With such drives, we aim to contribute our bit in removing the problem of malnutrition from our society. We have started the drive with this village and wish to expand our reach to help the underprivileged in the years to come."
"BL Agro has always followed its philosophy of providing nutrition to the people. This month, considered to be the Poshan Maah (Nutrition Month), we decided to provide nutrition to the underprivileged people living in Jogither village. By distributing these nutrition kits, we intend to do our bit under the PM Modi campaign of food for all," added Ghanshyam Khandelwal, Chairman, BL Agro.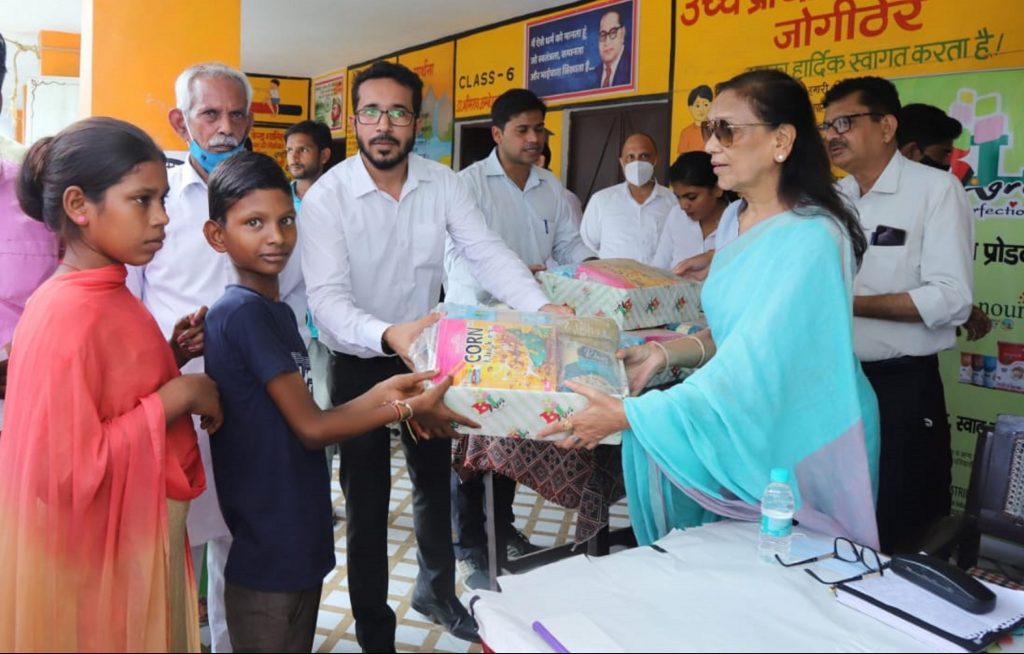 BL Agro, which was established close to five decades ago in Bareilly possesses a flagship mustard oil brand 'Bail Kolhu'. Following the company's philosophy of 'Pure Perfection and Nutrition', BL Agro launched a food products brand 'Nourish' in 2018. 'Nourish' offers an entire range of food products typically used in an Indian kitchen including atta, rice, pulses, ghee and oils, dry fruits, papad, pickles, murabba, spices, and more. Each Nourish product is packed with superior quality ingredients and is produced with the finest processes that ensure maximum retention of nutrients.