Young Visionary Helping Deserving Underprivileged Students Realize Their Dreams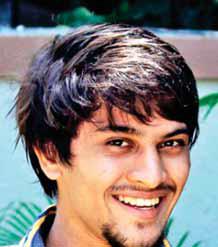 Many young people of his age would be busy spending their free time being with friends, social networking, gaming, watching movies, or simply just lazing around. But Manish is different. This young achiever, a final year B Tech student from VESIT, who was recently conferred the Shreshta Award by VES Leadership Academy and Research Centre (VESLARC), did something that is worth emulating.
A little bit about Manish's background first. Manish had wanted become a doctor. However, lack of funds forced him to abandon his dream and so he chose engineering instead. Rather than sulking and fretting over his fate as someone else would have done, Manish decided to utilise his life experiences to benefit and pave a way for many young underprivileged yet deserving students to pursue their dreams.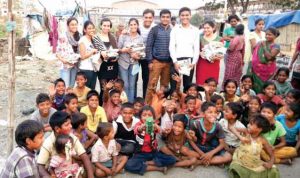 A spark of imagination coupled with determination and hard work prompted Manish to start an NGO, Kartavya Foundation in 2013, which identifies and helps students from deprived sections of society in pursuing UG and PG level courses. Manish has initiated several good deeds, one of which is setting up a stall at Ghatkopar Metro station for selling rakhis made by a blind girl. He bore the registration expenses for the stall from his own pocket. The rakhi stall generated sales worth Rs. 21,000 which he gave back to the girl. An honest attitude and the earnestness to help the needy have attracted several volunteers to Manish's NGO. There are currently more than 100 volunteers from different colleges across Mumbai involved in the various activities of Kartavya Foundation.
Manish's path to fulfilling his desire to make a difference to the lives of others received much support, encouragement and guidance from Piya Mukherjee, Director (VESLARC). Expressing deep gratitude for the assistance provided by VESLARC in his journey so far, Manish stated, "Right from the beginning, Piya Madam has been supportive of my work and has always been a great source of strength and inspiration. Everyone at VESLARC ensured that my studies do not suffer during the course of my work.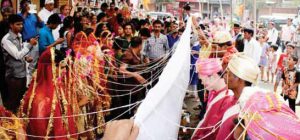 They provided valuable guidance from time to time which has been of immense help in expanding the work base of Kartavya Foundation. I shall forever be indebted to VESLARC for everything." Not wanting to rest on his past laurels, Manish has stated that his ultimate dream is to start a full-fledged school by 2020 to provide free education to poor, deserving students.