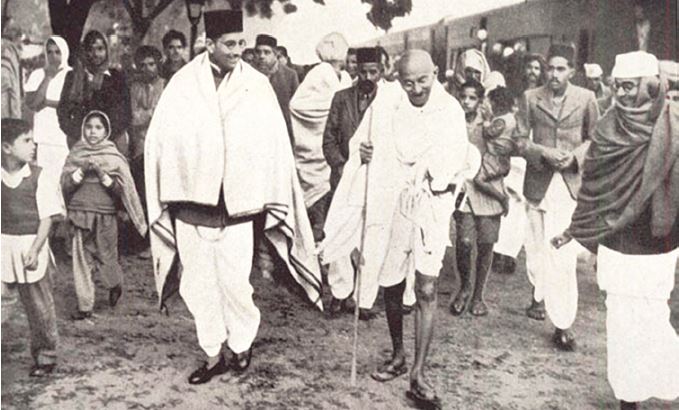 Today, we see a tectonic shift in the very notion of the business of business. The time is long past, when the sole purpose of business, was to make money, grow in revenues and earnings, and fundamentally reward shareholders. Today as well, profitability is of paramount importance and an entrepreneurial necessity. Only when an organisation makes profit in a values-led manner can it sustain and grow its businesses. Profits are important to reward shareholders and employees. Profits are important to plough back into product innovations and research, so that the customer can say, "wah, wah".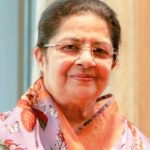 Today, progressive business houses run businesses with a much larger purpose. Business understands that it cannot operate in isolation; that business has to work in the larger good of society. The quality of life of a people and the interest of corporations are interlinked. Only in healthy societies with a reasonable amount of disposable income can an organisation ensure its own future, sustainably. Of course, besides this, organisations are increasingly mindful and conscious of their image.
The quality of life of people, the larger good of society, developing healthy societies that can stand on their own feet, is part of the purpose of business. I want to address this issue, on a two pronged strategy:
• First, of proactively addressing social challenges
• Second, of building sustainable businesses that can thrive long into the future through responsible stewardship programmes
"Social investment is gaining traction. There is the ecosystem of investors, entrepreneurs, and enablers; all of whom are significantly engaged in social impact initiatives"
Moving on to the first issue of social challenges; there is a heartening change. In the recent decade, and across geographies, we see an increasing trend in business. Business houses recognise that they need to help those who are less privileged. We see the institutionalisation of giving.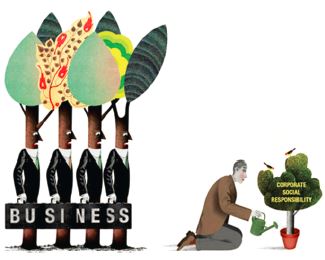 The Harvard Kennedy Schools, The Hanser Institute for Civil Society's report on Global Giving by Paul Johnson reveals that there are 260,000 Foundations in 39 countries. Over  60 percent of these are in Europe, and 35 percent in North America. Their assets exceed US $ 1.5 trillion. They plough their money into humanitarian, welfare-driven measures. Over 10 percent of the people globally live on less than two dollars a day. And this includes nearly 20 percent of India's population.
Emerging economies face pressing challenges in healthcare, water sanitation and education. These include India, Cambodia, Myanmar, Indonesia, Philippines and Vietnam. Developed economies of the West, Europe, and countries like Japan, South Korea, Taiwan, to cite a few, have ageing problems, gender issues, declining workforce and so on.
In all these cases, business houses feel that these social issues which foster inclusiveness and equity are as much their concerns. In my view, business must rightfully make it their purpose as well. So it is very encouraging that countries have subscribed to the UN Sustainable Development Goals articulated in 2015. The SDGs are a bold, universal agreement to end poverty every which way. Its laudable vision is also to craft an equal, fair and secure world for people, the planet, and prosperity by 2030. These were adopted by 193 Member States at the UN General Assembly Summit. The SDGs came into effect on January 1, 2016.
Business is the index, by and large, of a nation's well-being. I see a definite connect between the SDGs and business objectives on the aspect of inclusiveness and a more equitable society.
Our Government has accepted the goals and based the structure and focus of our nation's social investment on the SDGs as well. The SDGs outline 17 clear goals; all of which are universally relevant, such as Goal No.3: Good Health and Well-Being; GoalNo. 4: Education; Goal No. 8: Decent Work and Economic Growth. These Are challenges that we in India are also facing. We firmly believe that these cannot be resolved just by the Government or philanthropists.
Business must help overcome them and make it their purpose. Let me share some facts:
• 360 million Indians live below the poverty line as mentioned in the Economic Survey of India 2018.
• 175 million suffer from malnutrition, again the source, is the Economic Survey of India 2018.
• 32 million children in India, between ages 6 to 13, have never attended school, as mentioned in 2011 India Census.
• 63 million Indians do not have access to clean water. (Water Aid India's Annual Report 2017)
The India story is always one of the glass being half empty or half full. The Government has done enormous work, but we have to do more. Fortunately, social investment is gaining traction. There is the ecosystem of investors, entrepreneurs, and enablers; all of whom are significantly engaged in social impact initiatives. India is in the midst of a historic transformation. There is the promise of the end to poverty by 2022 by providing a decent roof over every individual's head and a life of dignity through sustainable livelihood and reducing inequality. That is why businesses must make it their purpose to achieve this vision in step with the Government.
Businesses have a very critical part to play and to proactively address issues. Having said that, businesses would do well by aligning their priorities with the Government's agenda of poverty alleviation. Pursuing the SDGs is one of the ways to fast forward those engagements with the government and other Corporates. This will have maximum impact and achieve scale with minimum re-invention of the wheel. The Government's two percent CSR mandate in 2013 has led to more than 20,000 companies contributing and elevating their business purposefully. Families such as ours, the Bajajs, the Tatas, and the Godrej, to name a few, have always and will continue to conduct business with a purpose.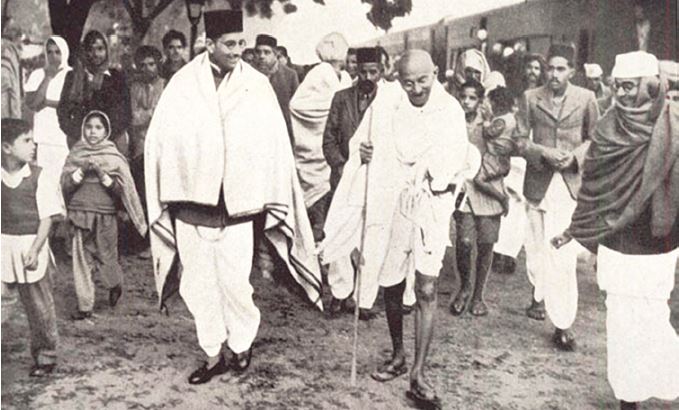 Service to society is at the heart of our value system. It all began with my grandfather-in-law, Shri G. D. Birla. Dadoji, as we affectionately called him, was greatly influenced by the Father of our Nation, Mahatma Gandhi. They developed a special bond; a bond that united them in the pursuit of a common cause, that is, working towards our country's independence. The relationship evolved, and there was a large measure of affection between the two. Gandhiji would say, "God has given me mentors, and I regard you as one of them." And Dadoji would say that he was the Mahatma's follower. In fact, when he wrote his memoirs, he titled them as: "In the Shadow of the Mahatma". Dadoji supported Gandhiji every which way. He felt very deeply that his wealth was to be used to assist Gandhiji in the struggle for the country's freedom. For more than 25 years, he supported Gandhiji's nationalism with his financial strength.
In Gandhiji, he found a leader who only thought of the needs of others, and not of himself. Dadoji's giving way for a cause, and for the man he looked upon as an icon. So within the Birla family, Dadoji embedded the trusteeship concept which entailed caring and giving to those in need. This Kind of became a legacy, bequeathed to all of us in the family. We live by it. My husband, Adityaji, rigorously practiced it. He reached out to communities, sending out a clear message that business is not an end in itself, but rather a means to an end. He believed that as a Group, we would be failing if we did not provide the poor the support and the means to break out of their poverty.
He also embedded the concept of sustainable livelihood into it. He ensured that all of our Group companies were involved in meaningful welfare-driven initiatives that distinctly impacted the quality of lives of the weaker sections of society. He felt that inclusive growth was a responsibility to be carried forward, generation after generation.
With my son, Kumar Mangalam, we embarked on the path of a transformative journey, hinged on restoring the dignity of the underprivileged. Kumar Mangalam institutionalised the process with the setting up of the Aditya Birla Centre for Community Initiatives and Rural Development, which I am privileged to lead, assisted by Dr. Pragnya Ram. It is a fully professional setup. Kumar Mangalam feels that the Centre should run like a parallel organisation.
Today, we work in 5,000 village,s reaching out to 7.5 million people pan India. We have a very holistic approach. Our focus areas are education, healthcare, sustainable livelihood, infrastructure development and social reform. Our vision is to actively contribute to the social and economic development of the underserved communities, lifting the burden of poverty and helping bring in inclusive growth. In so doing, build a better, sustainable way of life for the weaker sections of society, and raise the country's Human Development Index.
Our social vision is part of the business vision. We have a one year plan and a three year rolling plan. We have targeted goals in every area. We have measurement metrics. We have audits by reputed external parties; so it is run very much like a business. We have an ROI which is the turnaround of villages, the upliftment of people from below the poverty line to a life of confidence and self-esteem. I am sure many of the Corporates would have similar processes and do run their business with a purpose.
The biggest factor driving growth is our population. We are one of the youngest countries in the world with a median age of 27.3, which means half the population, or about 650 million, are below this age. Most other major economies are ageing rapidly, with sharply declining numbers in the working-age group, but with a growing number of older people who tend to drag economic growth. The potential demographic dividend that India will reap will be one of the factors contributing to rapid economic growth over the next quarter century.
We in business will need to gear up collectively to ensure that they are productively deployed. It will be worthwhile to focus on setting up vocational training centres. This will ensure honing of appropriate skill sets and employability. In this context, we provide vocational training to over 100,000 people pan India at our Group Companies. Furthermore, under the aegis of the Aditya Birla Skills Foundation two years ago, more than 2,000 youngsters have been specially trained in different industry-needed skill sets. Over 80 percent of the people trained by us have secured jobs. The rest have set up their own ventures.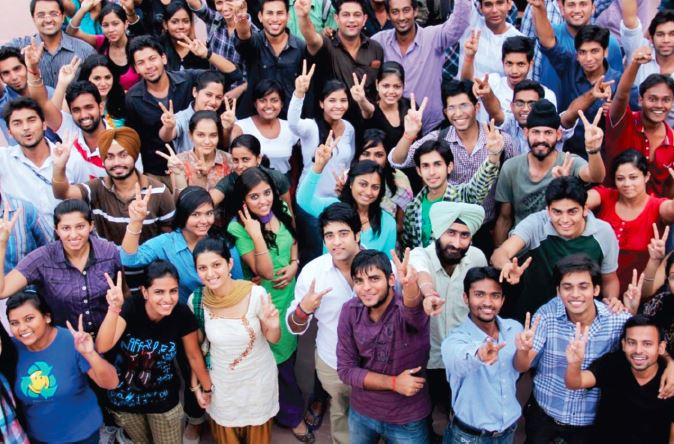 Let me also focus on some of the environment issues. Around the year 2050, the earth's population is estimated to reach nine billion people. Corporates will need to subscribe to responsible stewardship and have a sustainability framework that conforms to the best world standards. Natural resources are feeling enormous strain. Most of us are well aware that India, and in fact, a large part of the world stands, on a precipice.
Climate change, water scarcity, stress plus pollution and an overload of wastes is already happening. The Purpose of business is to pursue responsible growth otherwise we will set the planet on perhaps an irreversible course to unsustainability.
Sustainable development and responsible growth mean one and the same. Organisations with a purpose have increasingly begun synergising growth with responsibility. They are veering away from the development paradigm of the earlier times which comprised the interest of the environment in the pursuit of profitable growth. Environment has to be an important constituent of the business portfolio. Business needs to accelerate the pace.
In this context, let me quote Kumar Mangalam philosophy: "Our business model is built on responsible stewardship which is premised unsustainable business practices and on it hinges a sustainable world. This entails that we ensure the right balance between society, environment and economy. In this context, our constant endeavour is to enhance our environment conservation measures, continue to be profitable and sensitive towards societal well-being. Our vision is to become the leading Indian conglomerate for sustainable business practices across our global operations. This is the overarching sustainability vision, and each company is committed to it. It is embedded in the business framework."
In essence, when we talk of business with purpose, it entails prioritising attention to social concerns, environmental sensitivity, sustainable business practices that unrelentingly create stakeholder value.
Let me conclude with the words of business magnate, Sir Richard Branson of Virgin Group: "I think if the people who work for a business are proud of the business they work for, they'll work that much harder, and therefore, I think, turning your business into a real force for good is good business sense as well."
Mrs. Rajashree Birla is the Chairperson, Aditya Birla Centre for Community Initiatives and Rural Development