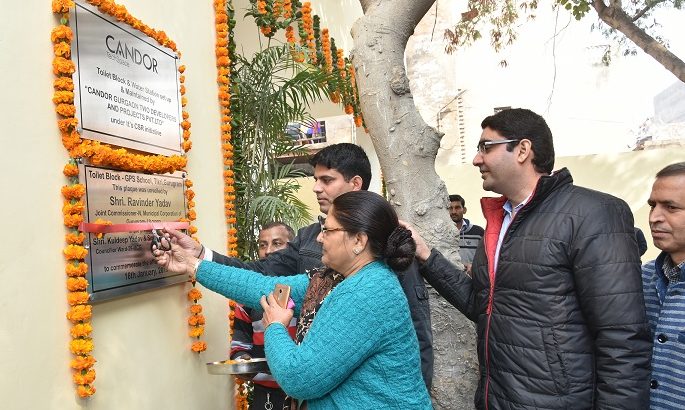 Gurugram, January 16, 2019: As part of its CSR initiative, Candor TechSpace, the leading provider of IT/ITES office spaces, has adopted a government primary school in Tikri, Gurugram, Haryana, to develop its overall infrastructure and educational capabilities after signing an MOU with the government. The inauguration of the Phase-I Infrastructure development of the school took place on January 16, 2019 by Ravinder Yadav, Joint Commissioner-IV, Municipal Corporation of Gurugram, in the presence of Kuldeep Yadav – Councillor Ward – 29 – MCG, and Premlata Yadav – DEEO, Gurugram. The developmental work is scheduled to be carried out in phases.
In Phase 1, Candor TechSpace is working to uplift the hygienic infrastructure of the school. A new toilet block has been built, comprising of three to four separate toilets for both genders, and one with a wheelchair ramp for differently-abled students. A drinking water station (RO + water cooler), a utensil washing area and a proper drainage system which is covered and connected to the main sewage have also been completed. They have been built as per the 'A' specifications. A housekeeping company has been appointed to maintain and manage the facility.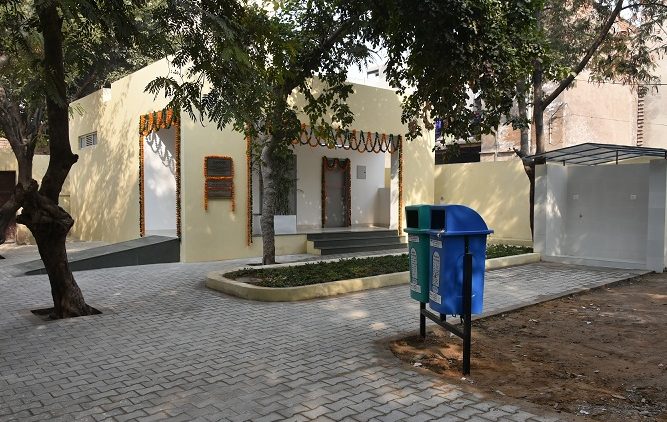 Sharing his insight on the initiative, Spokesperson of Candor TechSpace, said, "At Candor, we believe quality education is a fundamental right of children, regardless of their background or financial state. Unfortunately, there exists a huge gap between the quality of private schools and state-run public schools. We wanted to bridge this gap to some extent through this initiative. While the government is making relentless efforts, it is also the responsibility of large corporate entities to play their part."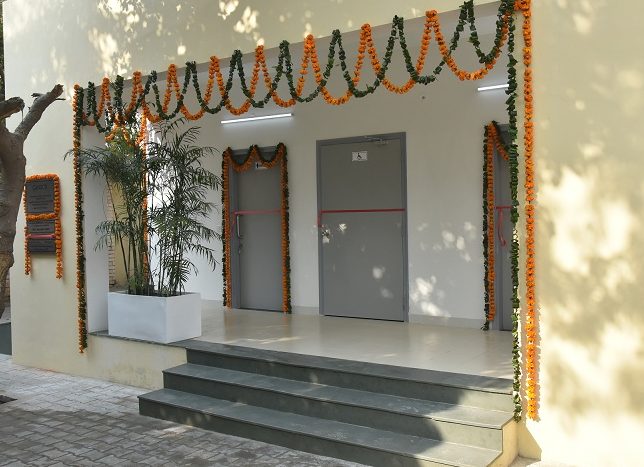 He further added, "We have just finished building the toilet blocks and plastering the school's boundary wall. We have also roped in award winner – Akshita and Team from Rocks Artist for decorating the classrooms with meaningful wall arts that spread awareness about issues such as water scarcity, environmental sustainability and hazards of pollution. At present, we are looking to develop the landscape, such as equipping the school play area with swings and play equipments," he added.
In the second phase of the project, Candor TechSpace looks to upgrade the classrooms with better facilities and a resource centre in each class. The latest initiative of Candor further reaffirms its commitment towards the society.