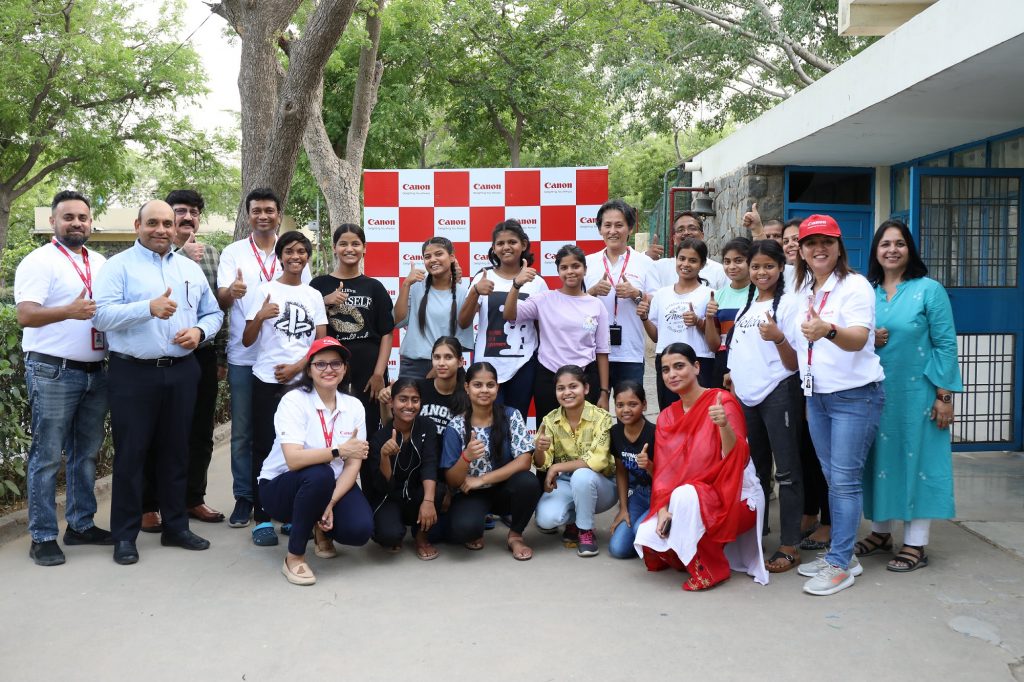 Faridabad: Demonstrating its commitment to promoting holistic community development, Canon India recently presented a copier to the children of SOS Children's Village Faridabad to support the educational needs of the students. Supporting Education and empowering young minds have been key focus areas for Canon as part of its 4Es CSR policy, and the association at the SOS Children's Village Faridabad is a testament to the same.
Marking this association, Canon also undertook a tree plantation drive at SOS Children's Village premises, creating a perfect synergy between Canon's 'Green Environment Together' initiative and its community-focused CSR outreach. Canon India launched 'Green Environment Together' (GET) Initiative as a positive step towards nurturing the environment, where they plant a tree on the purchase of a laser copier/multi-function Device (MFD) on behalf of its direct customers.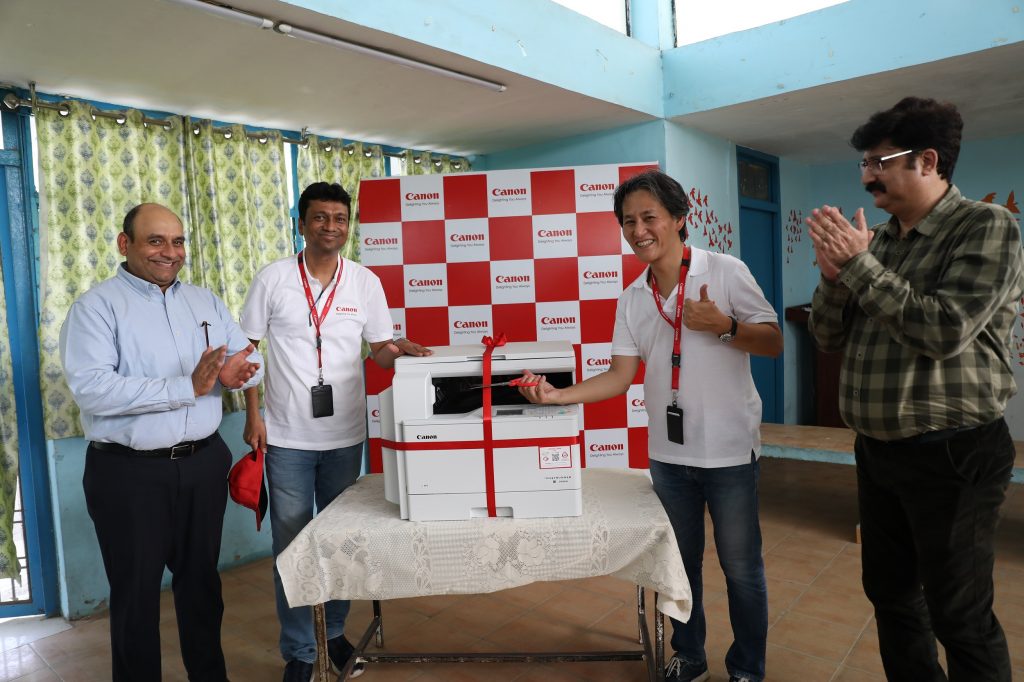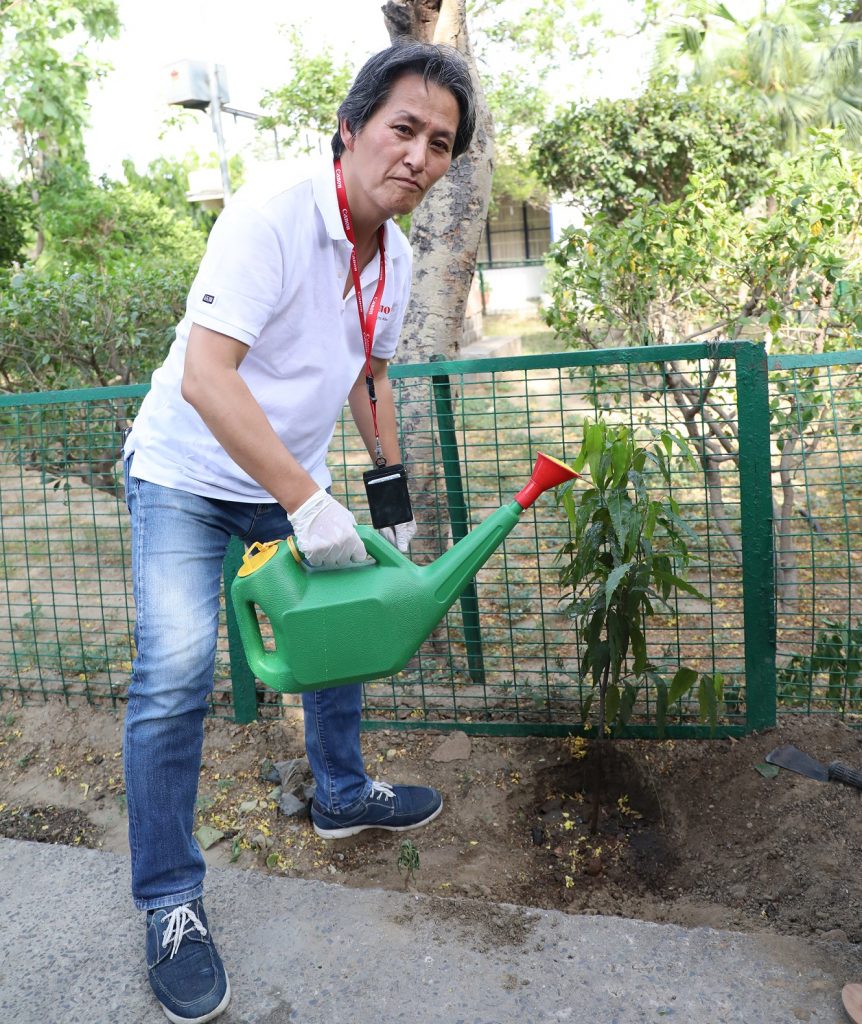 The activity was marked by the visit of Manabu Yamazaki, President & CEO, Canon India, and C Sukumaran, Senior Director, Product & Communication, Canon India, to SOS Children's Village, followed by an engaging and insightful discussion with the children.
Speaking on the occasion, Manabu Yamazaki, President & CEO, Canon India, said, "Under our CSR efforts, we have consistently driven initiatives for the greater good of society, and education has been a key focus area for us. Time and again, we plan activities across the country that supports the overall development of underprivileged children. We constantly strive to give back to society and work together for the common good, which is at the heart of our corporate philosophy, 'Kyosei'. Our goal is not only to provide outstanding products and services but also to promote the welfare of communities. Together, we can create an ecosystem that fosters community development, supplementing our efforts to build a better tomorrow."
Under the 'Support a Life' initiative, Canon India has been associated with SOS Children's Village of India, a non-profit organisation for disadvantaged children, since 2016, supporting the overall development of the children.
C Sukumaran, Senior Director, Product & Communication, Canon India, said, "Our association with SOS Children's Village of India is directed at strengthening our commitment to ensuring that children get opportunities that fulfil their educational requirements and holistic growth. They are the future of our country indeed and helping them grow up in an environment where they can thrive for a better future, is the goal. At Canon, we are always determined to use our technology to not just delight customers, but also empower the community at large. Deploying our flagship multi-function copier at the village is an endeavour from Canon to provide children with the technological infrastructure they require for their everyday needs." 
With its philosophy of 'Business can be simple', Canon aims to bring to the forefront sustainable efforts of doing business. Canon's range of eco-friendly business offerings significantly helps reduce the carbon footprint on the environment through low electricity consumption.