India, May 7, 2019: Continuing its commitment towards community development, Canon India today celebrated one year of successful intervention in Maheshwari Village, Haryana, under its flagship CSR initiative, Adopt a Village. The imaging leader builds its CSR endeavours in line with its corporate philosophy of Kyosei, which embodies the spirit of living and working together for the common good. Kyosei envisions the achievement of a sustainable society in which all people regardless of race, religion or culture, live harmoniously and work together into the future. Through their corporate activities based on Kyosei, both globally and locally, Canon strives to resolve imbalances in the world, in the core areas of 4Es, i.e. Education, Eye Care, Environment and Empowerment. Staying true to these values, the organisation has brought forth various community driven initiatives aimed at social development.
Through Adopt a Village initiated in 2012, Canon India adopts villages for a period of five years and aims to work towards their progress with a strategic focus on 4Es CSR Policy. Adopted in 2018, Maheshwari became the fifth village that was adopted by Canon India, and since then, the organisation has focused on the development of over 4000 villagers, with a special focus on the holistic development of children in the village school.
To commemorate the occasion, Kazutada Kobayashi, President & CEO, Canon India, and Gary Lee, Vice President & CFO, visited the village. Accompanying them were five partners as well as 50 employees from Canon India Head. As part of this visit, Kobayashi felicitated a batch of 15 adolescent girls for successfully completing their three month vocational training at the vocational training centre in the village, facilitated by Canon India. Further to this, he also distributed spectacles to 31 children.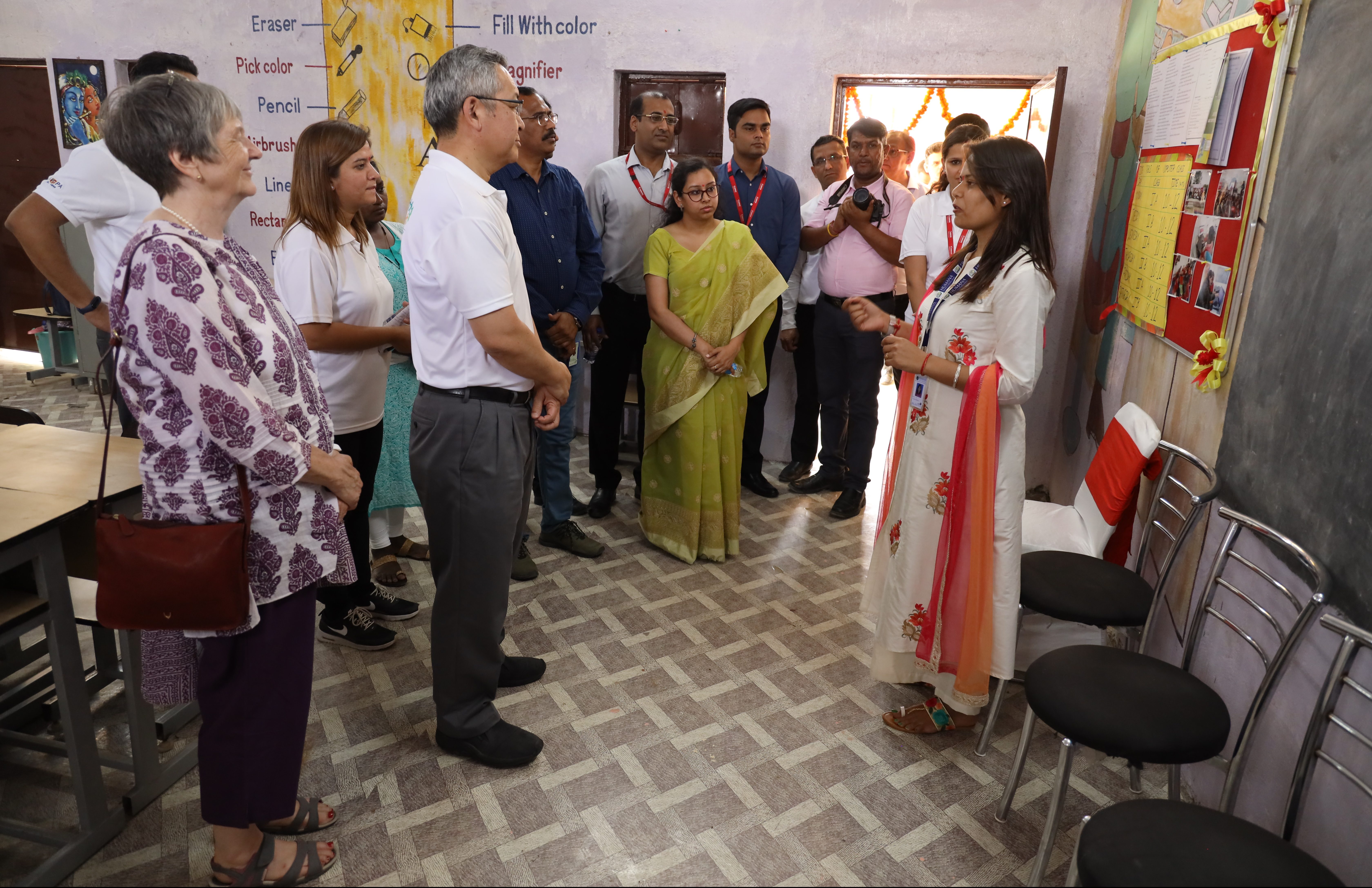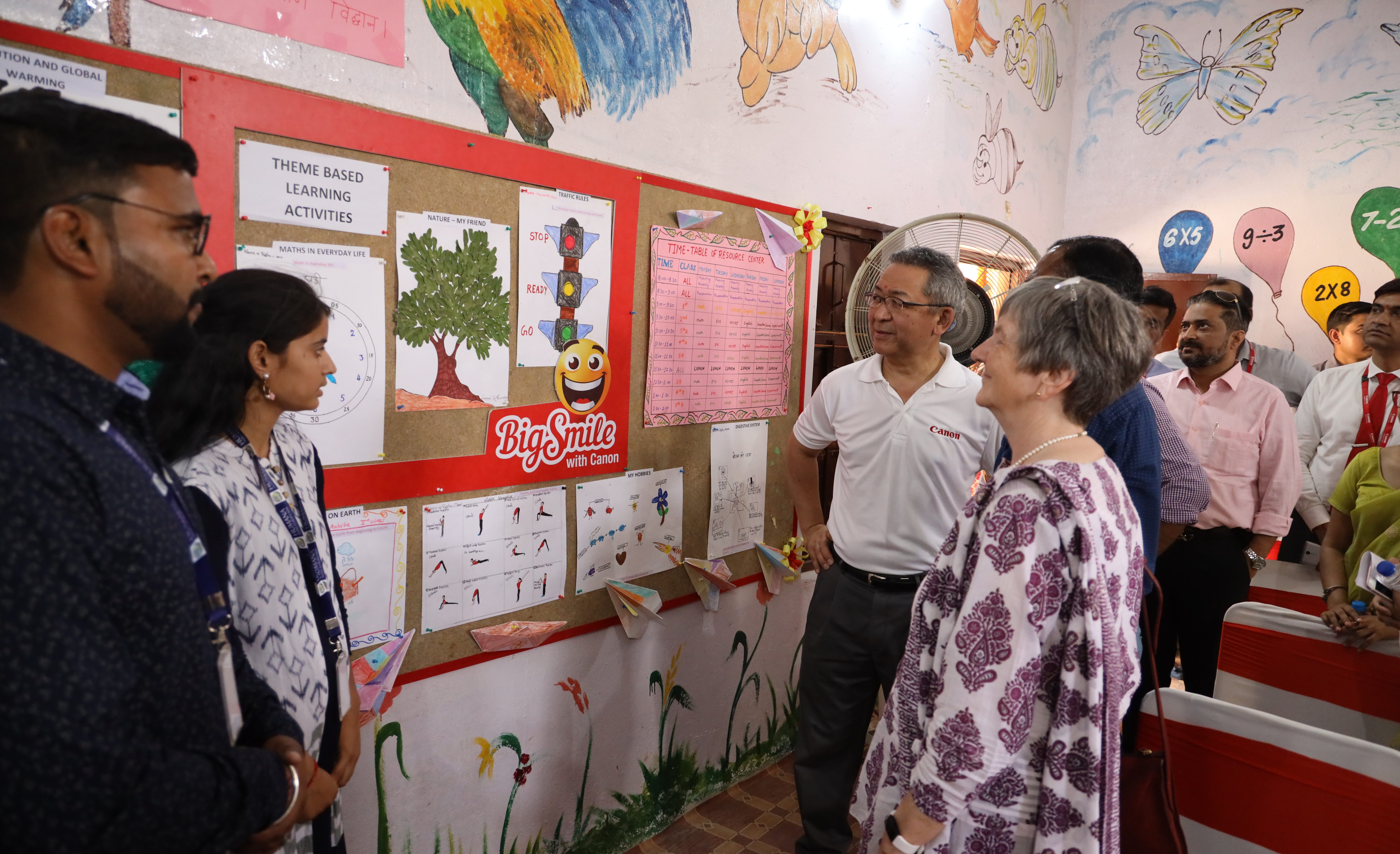 Elaborating about the milestone, Kazutada Kobayashi, President & CEO, Canon India, said, "At Canon, community development remains core to every initiative undertaken by us, aided by our 4Es CSR Policy. Going beyond business, we are deeply committed towards holistic progress of the society, and therefore we are determined to work towards the same through our CSR contributions. Today, as we mark the first anniversary of our adoption of Maheshwari village, I am proud to see our relentless work, which has resulted in significant improvements in the village. We have witnessed an increase amongst the children for the enrolment in school, representing their zeal to learn and explore uncharted territories. It feels rewarding to have provided 320 children in the village with a platform to excel, leading to their academic advancement. The smiles across the faces of 4000 villagers will further drive us to continue our pledge for social development under Canon India Involve."
Highlighting on the future plans, Kobayashi further added, "Going forward, we will continue to drive meaningful and welfare-driven initiatives to impact more lives and make our communities future ready. We are positive that we will be able to bring about even greater change in Maheshwari, empowering the villagers to grow in a better and sustainable environment."
Speaking on the occasion, Gary Lee, Vice President and CFO, Canon India said, "Commitment to the community comes very naturally to all Canon employees across the country. It is an integral element of our brand's DNA and reflects prominently in our work ethics. Our employees take equal interest in engaging with kids from our adopted villages to create awareness and lead them to a brighter future. With Maheshwari village completing one fruitful year of association with us, it gives me immense satisfaction to see the developments made in our core focus areas of Education, Environment, Eye Care and Empowerment. With the support of our stakeholders, we are confident that we will further amplify our efforts, reach out to more communities and inspire others to come together and work for the betterment of the society."
Continuing its focus on the 4Es, Canon has also made remarkable infrastructural advancements in the village in the past one year. A sustainable water tank was inaugurated enabled with RO, aimed at providing children access to clean and safe drinking water. The organisation has also undertaken renovation of separate toilets for boys and girls in the school premises.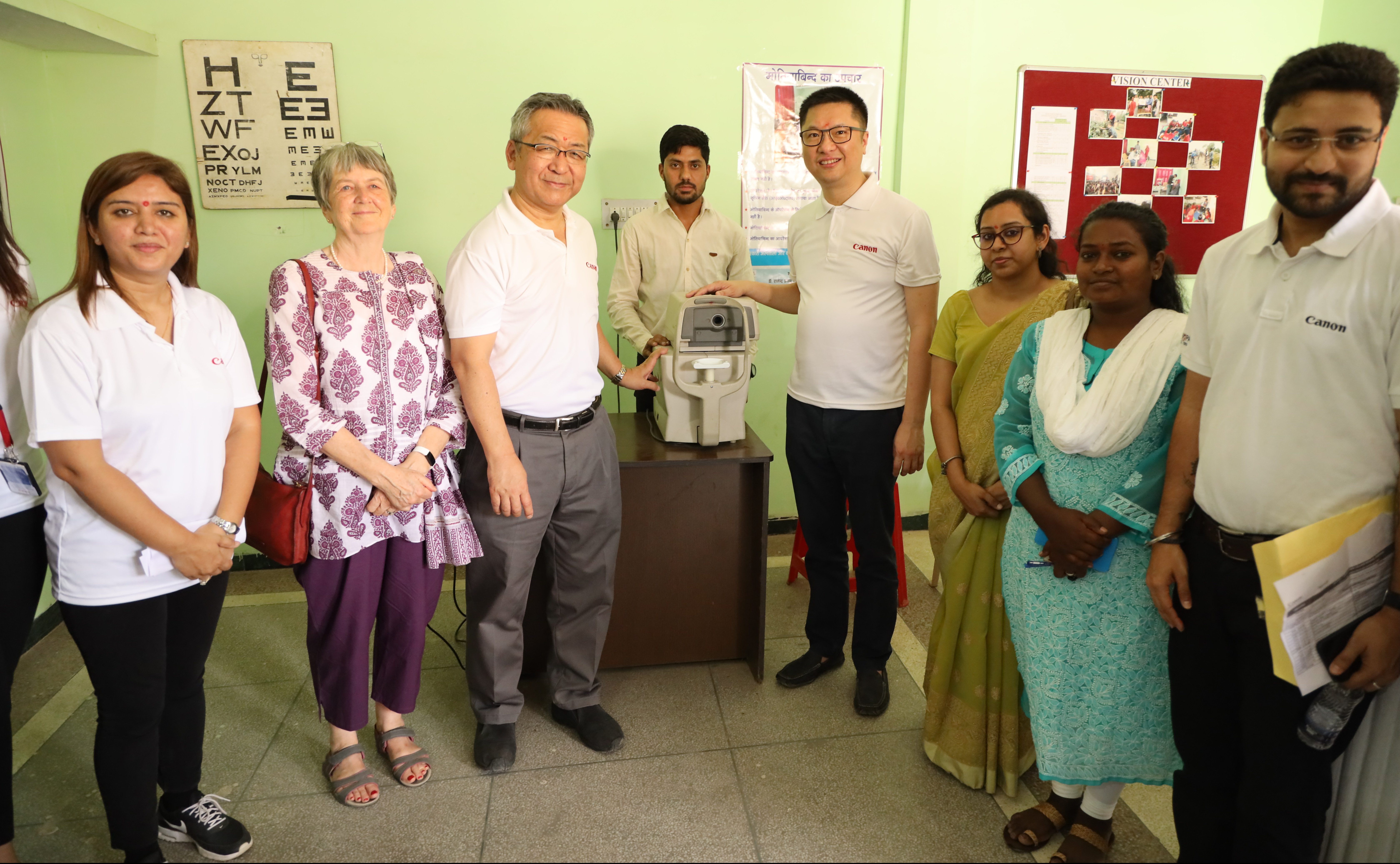 As a way-forward, the organisation aims to continue their efforts for the next four years in Maheshwari until it attains a sustainable phase. The organisation envisions to have more employees engage with the community on a frequent basis, to augment the CSR efforts. Along with Maheshwari, Canon India has adopted three more villages presently under Adopt a Village, which includes Maharaja Katte Village in Bangalore, Karanjoti Village in Mumbai and Sol Gohalia in Kolkata.
Taking forward their vision of 360 degree learning for children from adopted villages, Canon initiated a new campaign Learning Beyond Books (LBB) in 2017, aimed at holistic development of children. Through the programme, the organisation enables a platform of experiential learning beyond their homes and school boundaries, providing them with multitude possibilities.