Mumbai: Embarking on a new chapter in its commitment towards environmental preservation, Canon India launched 'Clean Coasts for Tomorrow', an initiative to conserve the marine ecosystem through beach cleaning drives. As an introductory action, Canon India with support from Brihanmumbai Municipal Corporation (BMC), recently conducted a cleanliness drive in Aksa Beach, Mumbai. Employees of Canon India came together with youth from Parivali Village – adopted under the 'Adopt a Village' initiative – to make their contributions towards a cleaner nation. With this campaign, Canon India is highlighting the importance of protecting coastal resources and marine ecosystems, especially amongst the youth of the country.
Committed to the sustainable development of the society and environment, Canon India has been involved in various community welfare programs, aligned with the 4Es CSR policy including Education, Eye Care, Environment, and Empowerment.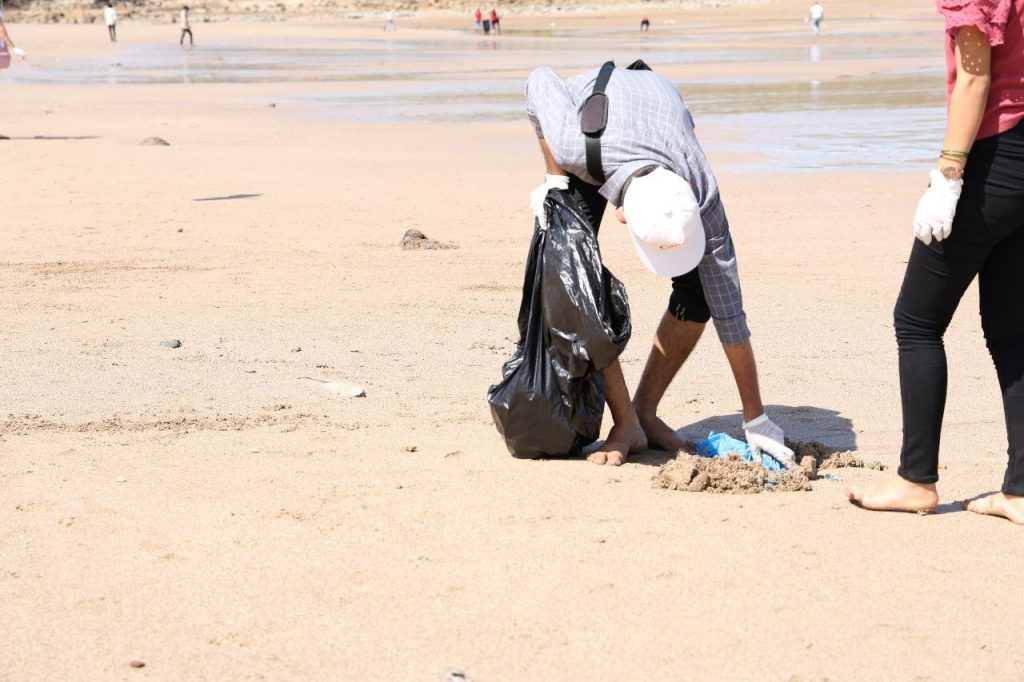 Speaking on the occasion, Manabu Yamazaki, President & CEO, Canon India, said, "Guided by our corporate philosophy of 'Kyosei', Canon strongly believes in contributing towards a better and sustainable environment for the future generation. Building onto our environment focused initiatives, we are excited to launch our beach cleanliness campaign to conserve India's marine ecosystem. Mumbai is a city known for its popular and beautiful beaches, attracting an influx of both locals and tourists in large numbers and the cleanliness drive at Aksa Beach is our first step in spreading awareness on the importance of keeping beaches clean. What makes this drive even more impactful is the involvement of the youth from our adopted village, Parivali, to educate them about the importance of reducing plastic and marine litter, and thus making a collective difference to society. We aim to continue bringing in meaningful change through persistent collaborative action and driving awareness about the cause across the country with time."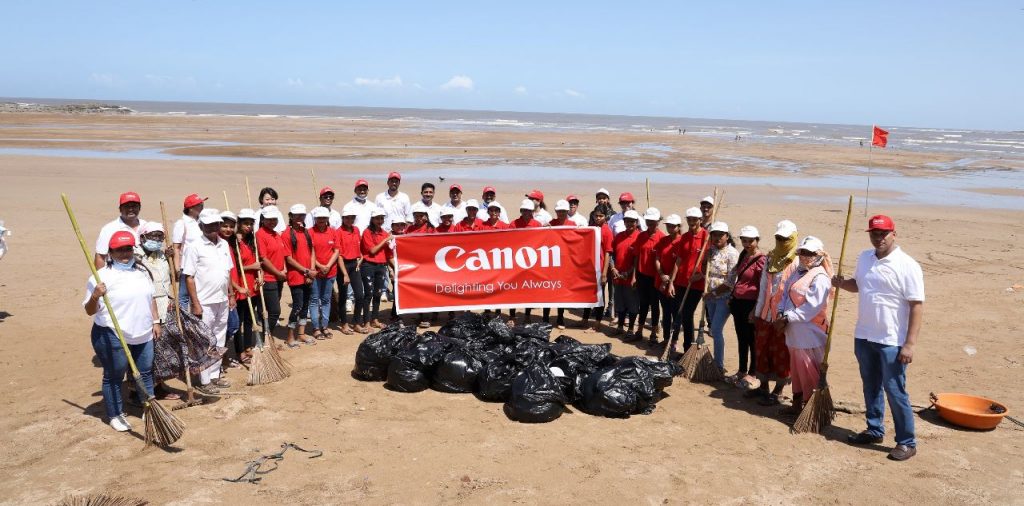 Aiming to improve marine health through collective action, 'Clean Coasts for Tomorrow' is the latest initiative in Canon India's long-standing dedication to protecting the environment.  As part of the 'Adopt a Village' initiative, Canon India has installed solar panels and introduced groundwater recharge and rainwater harvesting projects in village schools. Beyond these, regular cleanliness drives and tree plantations have been conducted by the organisation along with supporting its adopted village community to establish kitchen gardens in their household. Furthermore, Canon India has planted over 30,000 trees since 2019 as part of its 'Green Environment Together' initiative, under which a tree is planted on the purchase of a laser copier/multi-function device (MFD) on behalf of its direct customers.