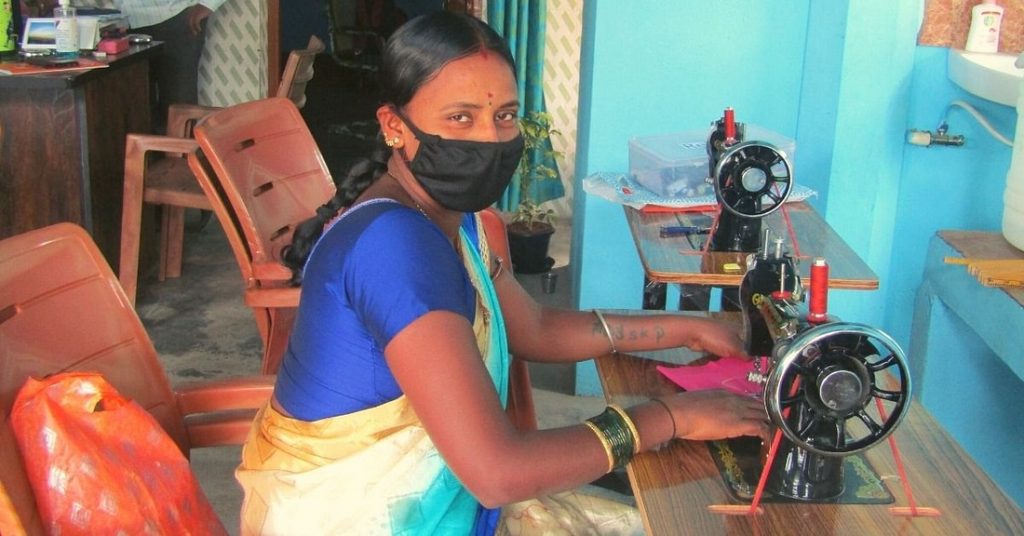 National: Celebrating International Women's Day, Canon India announced a slew of initiatives to empower women in their adopted villages to become self-reliant and enable a source of livelihood for them. Building rural women's resilience during the ongoing challenging times, Canon is committed to strengthening women's sustainable livelihoods and wellbeing across its adopted villages.
In line with its 4Es CSR Policy, empowerment has been a key focus area of Canon India's 'Adopt a Village' project. In line with the vision to promote the holistic development of the community, the organisation has been conducting various activities through the vocational training centres established for youth and tailoring sessions for women of the adopted villages.
Rising in solidarity to protect the livelihoods of rural women amidst the pandemic, Canon has now taken a special initiative to enable them to move towards becoming independent and supporting their families. Considering the importance of masks in today's day and time, the organisation has organised mask-making workshops for the women of Annadodi village, one of the adopted villages of Canon India near Bengaluru in South India. The first batch consists of 15 women, who will be making 5000 masks in a span of three months. In line with the vision of creating women entrepreneurs, Canon will buy the masks from these women and will further distribute them to students and teachers across all its adopted villages.
Commenting on the partnership, Manabu Yamazaki, CEO and President, Canon India said, "I want to congratulate all women on International Women's Day, and I firmly believe that a day is not enough to thank you for all the great work you do – at home and outside. The challenges that women face in the villages are different from their counterparts in urban cities. At Canon, we continue to drive our corporate philosophy of 'Kyosei' – living and working together for the common good. This International Women's Day, our slew of initiatives in our adopted villages will enable a source of livelihood for them and make these women self-reliant. We strive to support communities in need and create awareness on relevant social issues and equip them with various technical skills enabling them to earn a livelihood. We want to encourage these women to tread on the path of entrepreneurship to become financially independent and empowered to live a better tomorrow." 
Additionally, Canon is also planning an interactive session with two ex-students of its vocational centre for the women of Maheshwari village (North), who are now successfully working in a post office and a hospital as data operators respectively. The objective of the session will be to highlight the importance of women's empowerment and have the much-needed dialogue to break the bias and overcome the obstacles faced by women to walk successfully on the path to become self-reliant. The session will also include a segment on menstrual health, focusing on creating awareness amongst women and young girls and helping them break the taboo around menstruation.