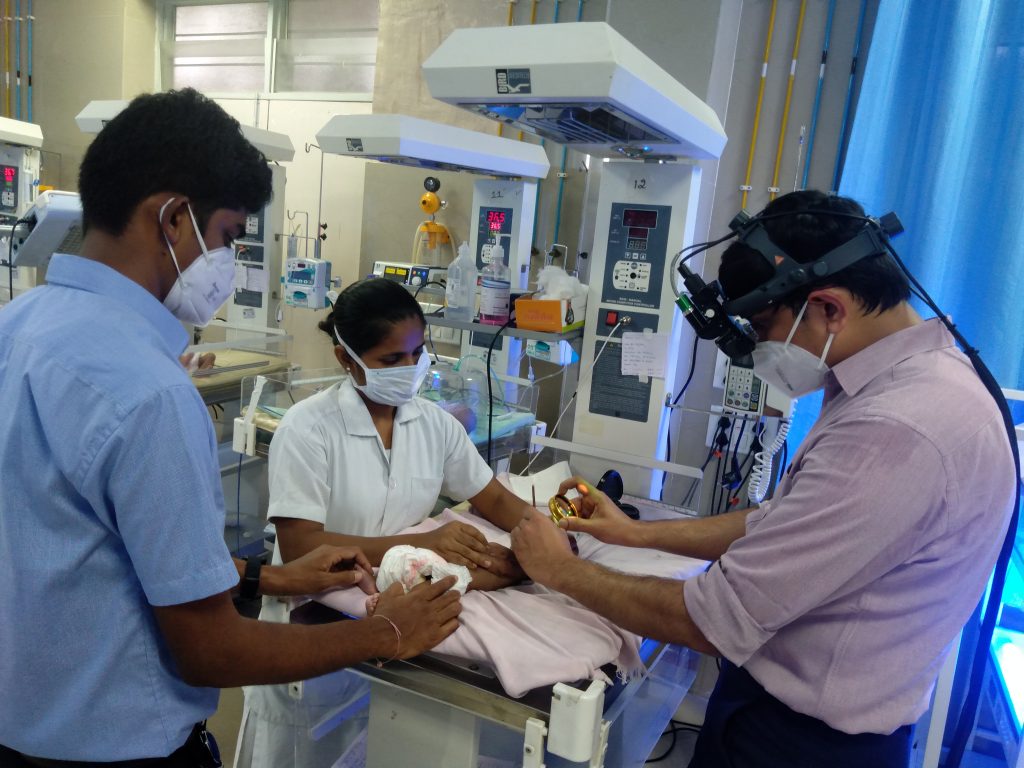 "If this baby can see, it is because of Cognizant Foundation," says the treating physician of Anmol*, who was diagnosed with an aggressive form of retinopathy of prematurity, an eye disorder affecting early-born infants. Time is of the essence when it comes to treatment. If proper medical attention is not provided within ten days of diagnosis, it can lead to lifelong vision impairment and blindness. 
Anmol is one of the thousands of infants and children who have received vital sight-saving services through Cognizant India Foundation's 'Preventing Childhood Blindness initiative.' Since 2019, the initiative has been providing eye screening, medical treatments, surgeries, and compassionate counselling to the most vulnerable babies and children in six States across India in partnership with top-tier eye hospitals. Over the last three years, 1,23,800 infants and children have been screened, more than 1300 infants have received sight-saving treatments, and 2,700 children now have prescription eyewear.
"There can be no greater reward than knowing that the initiative saved thousands of children from a lifetime of blindness. They can now live up to their full potential to create a bright future for themselves and the community." 
– CEO Cognizant India Foundation Rajashree Natarajan
India has the largest number of blind children in the world, a majority of which could have been avoided with timely medical intervention. * This prompted Cognizant India Foundation to adopt a sharpened focus on preventing childhood blindness through early detection, diagnosis, and treatment. 
"Anmol is now happy, healthy and taking in the world through his curious eyes," shared a member of the treatment team. "I hope this programme continues to grow and reach even greater heights." 
Cognizant India Foundation has set a decades-long tradition of helping those in need and creating meaningful value for various communities. Over the last 16 years, it has been on a relentless mission to improve the lives of underprivileged children, women and persons with disabilities. Most recently, the Foundation announced the launch of its flagship skilling programme – Tech4All – for empowering persons with disabilities and women from underserved communities to build careers in technology and technology-enabled services. The programme will be implemented across India in collaboration with multiple partners.  
*Name changed to protect privacy
*National Programme for Control of Blindness