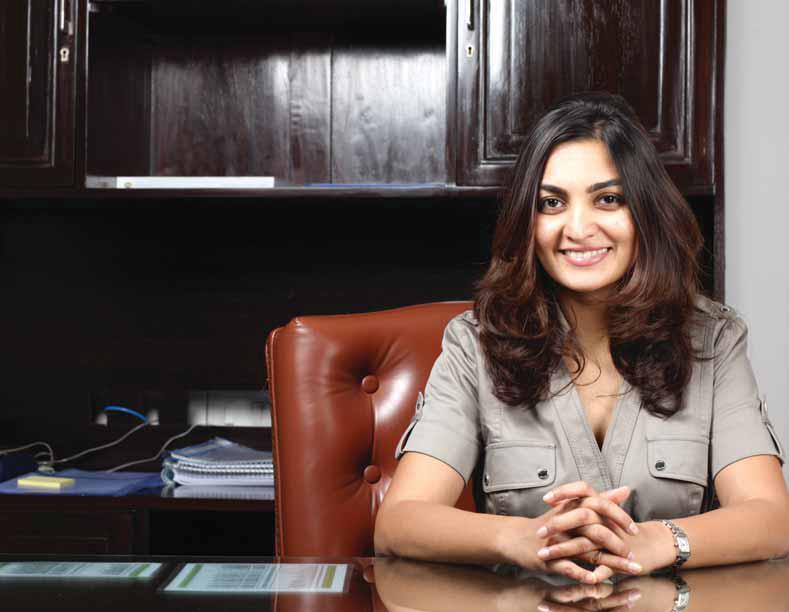 Malnourishment is a deadly global scourge, responsible for the deaths of about three million children a year, according to UNICEF. The problem is particularly acute in India with the country accounting for one out of three malnourished children. The situation is even grimmer in the underdeveloped and remote parts of the country, like Panchmahal in Gujarat.
Seventy-six percent of the children in the district were severely malnourished in 2009, when the Setco Group, through its charitable arm – the Setco Foundation, first began fighting malnourishment. Nine years down the line, after Setco's dedicated work called the Nandghar Project, that figure stands at 15 percent.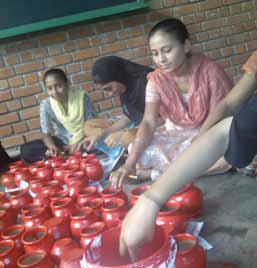 The Setco Foundation launched the Nandghar Project in 2009, implementing it in angangwadis across the district. Since then, the programme has grown significantly and today, it provides nutritional and medical support to over 1,200 children aged between nine months to six years, and to over 250 expectant and nursing mothers. Urja Shah, President, SETCO Foundation talks to Archana Sinha about the project and its journey to success in fighting malnutrition.
It is a great achievement to note that malnutrition level dropped from 76 to 15 percent due to the unwavering work carried out by Setco Foundation. How many children were included in this programme?
Yes, indeed! The programme was implemented in 18 communities of Kalol Taluka in Panchmahal district which were adopted by Setco Foundation. Around 700 families were part of this programme with over 1500 children directly receiving its benefits.
How long did it take to bring it to this level?
When we began this programme in 2009, our goal was to scale the Nandghar Project model to all anganwadis in the Panchmahal district of Gujarat and also offer a corporate-government partnership model for other institutions to adopt their CSR projects.
We are proud to say that the malnutrition level in the communities adopted by us has reduced to 12 and 9 percent in 2015 and 2016 respectively. It takes almost two to three years to begin to see significant changes as communities take time to understand and adopt behaviour changes.
Today, the Nandghar Project reaches out to 1500+ children, 200+ adolescent girls and 300+ expectant and nursing mothers through 18 anganwadis, and 25+ community workers. In future, we target to ensure better lives of at least 10,000 children in three years.
How did you educate the mothers and the community about the ills of malnutrition?
The main objective of the programme is to build a replicable and scalable model for improving the nutritional and health status of women and children. It works on the dual principle of raising overall community awareness combined with personal and family-based counseling.  It is a step towards efficient implementation of the Mother and Child Health Care (MCH) programme under the Government of India's National Rural Health Mission (NRHM).
We have periodic workshops and outreach activities with the community women and families that focus on nutrition, pregnancy care, post-delivery care, infant care feeding practices and child care. These workshops disseminate information and raise the general level of awareness of good practices in the community.
We have 18 trained frontline community health workers (CHWs) in our MCH program. These CHWs make door to door visits in the 18 communities adopted by the Foundation, creating awareness and sharing health-related information regarding pregnant women, lactating mothers and children in the age group of 0 – 6 years.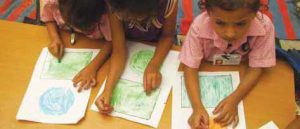 We are proud to say that the malnutrition level in the communities adopted by us has reduced to 12 and 9 percent in 2015 and 2016 respectively. It takes almost two to three years to begin to see significant changes as communities take time to understand and adopt behaviour changes
At every step, we provide assistance to women who aspire to be financially independent. Those who have undergone training with us are made aware of the different schemes for grants and loans. We also assist them with documentation work for start-ups and self-help groups
To ensure that the work done by these CHWs are of high quality, the Foundation arranges a series of training designed in line with the Government ASHA model. Considering that the CHWs are the agents through which we aspire to bring the desired behaviour change in the communities, their capacity building remains one of the core aspects of the MCH programme. As such, a set of 17 thematic areas are covered under our in-house training sessions with set benchmarks of various levels of the CHW. Additionally, each CHW i s also t rained in child development so that she can offer basic support to families with young children as well as identify the need for referrals. At each level, the CHW goes through a review session and moves to the next level only if she demonstrates the knowledge and capacity in such a manner that she may be deemed fit to move onto the next level. In cases otherwise, a CHW must be able to achieve certain targets before the next step.
Additionally, we also begin intervention and knowledge sharing at the adolescent stage to empower and enable girls to make better life decisions such as better eating, staying in school, delaying marriage– all of which have the maximal public health impact in terms of breaking the cycle of poor inter-generational maternal-infant-child-adolescent health and marginalisation.
What other measures did you take to eradicate malnutrition in the area?
Since its inception, the Foundation has been  working  to  reduce  the  rate  of  malnutrition and create such environments in the communities which support the interventions provided by the Government, helping to build a healthy community for a healthy future. The Foundation provides milk to each anganwadi to ensure that the children visiting the AWCs would receive basic nutrition. There is monitoring at the anganwadi level to ensure that children who are malnourished are immediately referred to the Child Malnutrition Treatment Centre to ensure that the appropriate medical and nutrition therapy   is   provided.   Further,  the Foundation also plans to procure sachets of edible nutria-paste to distribute among the severely malnourished children of the community. These packets are currently being provided to the AWCs by the government. We feel that we could increase the range of children who receive this benefit.
One of the best ways to eradicate the ills of society is to educate women and make them financially independent. What measures have you taken to help women empower themselves?
Empowerment at Setco Foundation means understanding, access to information and the freedom to make better life decisions. We have several empowerment and educational programmes that go hand-in-hand.
Financial Independence:
Several entrepreneurial training have been  organised  for  building   business skills among women. Additionally, income-generating skill building in tailoring, mehendi design, beautician course, pottery, etc have also been provided. Beyond providing basic training to these women, the Foundation also assists them in securing jobs/work contracts by providing access to markets. To ensure financial independence for women, we have arranged several career counseling sessions and business knowledge development workshops. Many women have their own small businesses, jobs and other forms of income through their exposure and training at SF.
Life Skills, Coaching and Decision Making through Sports and Art Programmes:
"Soft" activities aimed at building a sense of social support, community, emotional and personal well-being are critical towards empowerment.
a. Setco also conducts "soft" activities amongst the adolescent girls and boys aimed at creating leadership, teamwork, self-awareness, discipline and other life skills through our grassroots Sports Programme which has more than 100 children enrolled, of which 96 participated at the Khel Maha Khumbh. Over 30 of them won medals, including 19 gold. medals Many of them received State-level medals and SAG invitations to participate in the selections trials  for national participation.
b. Through the Sports programme, many girls have better body awareness, chosen to eat better, stay in school, and lengthen their engagements and delay marriage by a few
c. There is greater gender parity and mutual respect amongst young men and women.
d. Art and handicrafts programmes also give many girls and women, educated and uneducated, a place for self expression, social bonding and support and a safe space to share their stories and avail of counseling and support. Such activities encourage women to build up their confidence and take steps towards financial and personal empowerment. Furthermore, these programmes create a captive audience for our health, nutrition and financial empowerment outreach programmes. It also results in better trust in Setco's interventions and easier adoption of good health
Do you also plan to create some enterprise/SHGs/income generating activities to empower the mothers and their children?
Yes, of course. At every step, we provide assistance to women who have aspire to become financially independent. Those who have undergone training with us are made aware of the different schemes for grants and loans. We also assist them with documentation work for start-ups and self-help groups. Through our efforts, over 30 women have developed enough skills to rake in an average of over Rs. 3000 per month. Over 124 women have been placed within Setco and other industries earning between Rs. 4000-8000 per month. Over 65 women are currently undergoing training with us and will be placed upon completion of training. It is expected that the number of women attending these trainings would increase to over 300 in the next two years.
We have helped in securing loans for nine small business start-ups for women. Out of them, six women already have successful businesses. We believe that the success story of these women would inspire others in the community to come up with similar entrepreneurial ventures.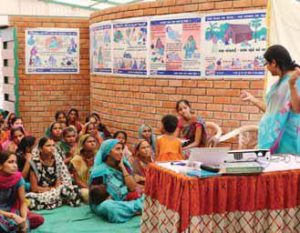 Future plans would be in involving the SHGs in creating low-cost educational tools to be used at the anganwadis and pre-schools as well as in creating nutritional dry foods that can be used by the community to improve their health.
How do UNICEF, SNEHA and UMMEED help in furthering goals of malnutrition eradication?
Dr. Evelet from UNICEF, in collaboration with the Foundation's team in Kalol, prepared an algorithm for treatment of malnourished children in the community. This algorithm is now in the process of implementation. She also trained the ground staff on how to take care of malnourished children, as well as improving family-based care practices such as feeding, hygiene, timely medical attention, etc.
UMMEED Child Development Centre, Mumbai provided technical support to the Foundation through a training on early childhood development. The training focused on screening of 0-3 year old children by CDA supervisors and assessing the developmental areas to identify the developmental delayed through GMCD process. Malnutrition affects both the physical body and brain development, and early intervention makes the best impact in mitigating risk factors for  developmental disorders and delays.
We have recently signed an MOU with SNEHA to help the Foundation improve the quality, efficiency and effectiveness of the various protocols aimed at impacting maternal, infant, child and  adolescent  health  in  our   catchment areas. T h e programme will build on what we began with Dr. Evelet earlier, as well as improve our monitoring, evaluation and documentation processes. It is aimed at reducing the overall incidence of poor maternal health, infant health and malnutrition and associated effects in the community through behaviour change, as well as ensuring that there is better outreach, referral, intervention and follow-ups for those mothers and children who are suffering.
Tell us in detail about the early childhood development programmes. How do you offer a holistic education- cum-nourishment programme?
The Foundation has adopted a total of eighteen anganwadis in Kalol Taluka. Each cluster of 2-3 anganwadis is supported by a trained Setco Foundation pre-school teacher. This teacher works closely with the government anganwadi worker to help create and deliver the activities and programs designed to enhance child development and school readiness.
Our teacher training partners are Ummeed Child Development and Shreyas  Foundation, Ahmedabad for building a play-based, joyful, child-driven, early childhood education programme in these anganwadis. The teachers are given assistance in preparing the curriculum, designing the activities, building tool kits based on thematic and development goals for the entire calendar year. While preparing the curriculum, the team makes sure that it would be apt in increasing school readiness of the children-not just in terms of formal educational skills like writing, but in holistic development including cognitive, language, executive function, fine and gross motor development.
How many schools have been established to cater to children? How many children have passed out and how are they placed in terms of further schooling or job placements?
As of today, we have not established any school. However, the Foundation has played an important role in the establishment of six AWCs in the adopted communities in Kalol Block of Panchmahal district. The Foundation has done its best to ensure that children enrolled in these anganwadis are ready to enter the school both in terms of knowledge and behaviour. These kids graduate to primary schools that have been established by the government in their respective villages. Our curriculum ensures that the children are ready for primary education provided at these schools, both government and private institutions.
We have reached out to 245 children under the pre-school education programme(3-6years). In 2015-2016, out of 84 graduates, 78 children enrolled in the first standard. Those who did not enroll are the ones from migrating families and those suffering developmental disorders. Alternate options are being scoped out for them.