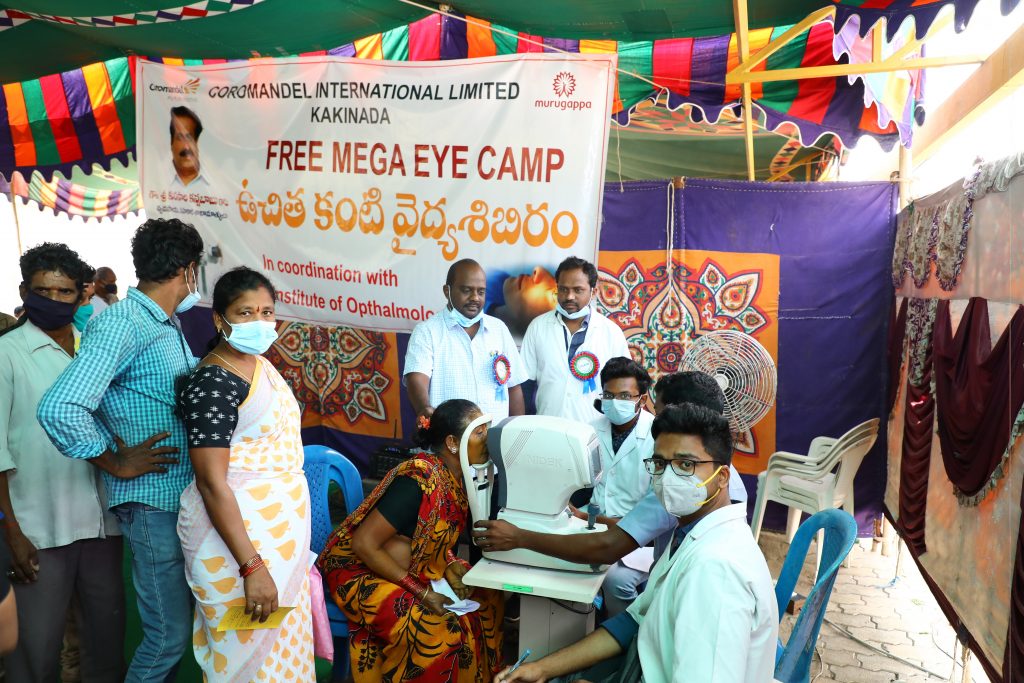 Chennai: Coromandel International Limited, the country's second-largest phosphatic fertiliser player and part of Murugappa Group, organised a mega eye camp at Coromandel Hospital located in Vakalapudi village with Sankurathri Foundation, a reputed eye care institute.
Coromandel has always been committed to the social upbringing of society. For Coromandel, more than being a mere responsibility, it is about paving the way to a better future for the community. The villagers in Vakalapudi were found to utilise fewer eye care services than the people in cities. Recognising this and the economic constraints of the people in the village, the eye camp was initiated to identify the health issues of villagers and support them with the health care needed.
With an initiative towards controlling blindness, around 2100 members were screened during the camp, out of which more than 1000 members will be provided free of cost spectacles on April 9, 2022. Medicines were issued and distributed to 600 people. A total of 300 members were diagnosed with cataract surgeries. All surgeries were performed, free of cost, in March 2022.
Hon. Minister for Agriculture of Andhra Pradesh state, Shri. Kurasala Kannababu had inaugurated the camp, visited each stall at the camp, and appreciated and interacted with the villagers and staff.
Mr Kannababu appreciates, "Organisations like Coromandel and Sankurathri, through their camps in Kakinada rural Mandal have provided an opportunity for people to access quality healthcare."
Commenting on the initiative, Sameer Goel, Managing Director at Coromandel International Limited said, "In India, cataract has been reported to be responsible for 50-80 per cent of the bilaterally blind. Coromandel is happy to be able to give back to the community, with the help of the Sankurathri Foundation. The initiative has helped us reach over 2000 beneficiaries through the eye camp. Hopefully, this will help them see the world with a better vision."