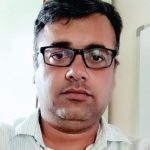 Engaging in socially responsible, humanitarian and religious activities for the benefit of the community as well as the larger society has been embedded in the Indian business tradition for a very long time. But such expenditures were willful, shortsighted, and non-mandatory. However, with the imposition of CSR (Policy) Rules (the Act) from April 2014 onwards, it has become a sort of mandatory affair for Indian organisations with a minimum net worth of Rs. 500 Crore, or a turnover of up to Rs. 1,000 Crore or those earning a net profit of at least Rs. Five Crore, to spend two percent of their average net profit during the last three years towards CSR activities. Although Section 135 of the Companies Act, 2013 and Companies (Corporate Social Responsibility Policy) Rules, 2014 has been able to garner overwhelming response from the corporate sector and boosted corporate spending on socially responsible activities, yet CSR spend is still low in India.
By passing the Act, India has no doubt emerged as one of the leading nations to make CSR a mandatory expenditure for the corporate sector, though the criteria set by the rule does compartmentalise and filter out many profit-making companies which may be earlier involved in such activities voluntarily. Though there is considerable improvement in the corporate response toward social responsibility in the last couple of years since 2014, the industry still has a long way to go in achieving the ultimate goal of CSR, i.e. doing good for the society by doing well in business.
During the course of its journey from a small enterprise or a start-up to becoming a big conglomerate, a typical company has to deal, partner or engage with various stakeholders including government, employees, vendors, suppliers, investors, shareholders, customers, other firms, and even the society at large. Society is a part of the business ecosystem, and until the enforcement of CSR Act, they were not given their due importance by the corporate sector despite the fact that the growth of any industry is not possible without active support from society. Therefore, the objective of the Government while passing the law was to ensure that corporate sector partners with the public sector in solving India's complex social development issues. So far, it seems good as the general reaction of media, business and the society at large is positive about CSR; and all believe that the impact of CSR is quite encouraging.
However, despite all praiseworthiness, some people feel that the impacts are overstated in absence of any appropriate metric that can connect the dots between CSR expenditures and outcomes. The outcome of these CSR expenditure is very important for the country as it is taxable two percent net profit of select firms which the government has notified them spend on activities mentioned under Schedule VII of the Act, which in a way has pushed the boundaries of tax liability for the corporates. So it should not be just seenas a mere exchange and sharing of responsibilities and liabilities between government and corporate sector to enforce corporate spending in activities that lead to direct or indirect benefit of the society. Rather, CSR could be a tool for fulfilling developmental goals and priorities of the country. But the way CSR projects and activities are undertaken, it seems the corporate sector still believes that CSR spending is more of a liability to them rather than a responsibility.
According to a recent study, Indian Companies have spent around Rs. 9,000 Crore towards CSR activities, primarily focused on education, skill development, healthcare, and environment sustainability. Most companies that undertake such activities do it as a one time project,which is then shelved up only to be resumed next year again for the reason of abiding the law. This implies several limitations of the law. The CSR law is vague and open to interpretations by managers and corporate leaders. So Whatever fits into the strategic priority of the company and scheme of thought of the managers is what gets implemented through the CSR schemes. This could have serious limitations in achieving the development goals and priorities because the allocation of overall funds are highly skewed towards education, skill development, healthcare, and environment sustainability, and implementation focus in those States Which are already better in terms of human and development indicators. Thus, it not just poses a threat to geographical equity, but may also promote inequality, which was one of the reasons why the policy makers would have thought of engaging corporates in the process of development via the CSR route.
In India, there are very few companies having a dedicated team of people working for CSR and approach towards taking up CSR as a separate business unit that is active round the year working for the cause they believe in. In fact, few companies have also made it mandatory to involve CSR team in any new project they take up to ensure it is not only profitable but also sustainable. For e.g. a company taking up use of recycled water in the production of the product it manufactures; or a company that uses alternative raw materials thereby reducing environment pollution or a company that uses scrap as a packing material. These companies are perfect examples of businesses that have considered advancement of surrounding communities as their responsibility and have accordingly invested with long-term sustainable results.
There could be prioritisation issues, i.e. the amalgamation of strategic priorities of the companies and the development goals of the country can have serious implications for achieving India's development goals through CSR. Therefore, there is a need to put in place proper standard practices and procedures for CSR implementation as the domain is largely left upon corporates to define what it means to be a responsible business entity. This flexibility often misleads companies seeking convenience and pacification for engaging in socially irresponsible businesses, either directly or through surrogate entities. These companies operate in very fragile settings often in conflict with the larger interests of the society. The CSR implementing companies need to have a dedicated team for conceptualisation and design of CSR activities, which has the top management vision support; otherwise it may suffer due to lack of top management support, finances, human resources, or due to strategic intent of meeting bottom line and creating brand image. Thus, CSR should not be left to corporate convenience; rather accountability should be put into so that the companies do not take it casually or divert from desired societal outcomes.
The transformation of any economy depends on how public and private sector collaborates to effectively find solutions for the critical issues faced by the people at the bottom of the pyramid to make a meaningful impact in their lives. In the Indian context, this is possible if State governments also partner with private sector enterprises in accelerating development of backward regions and reducing disparity between rich and poor by establishing mechanisms which can act as enablers to bring different stakeholders on a single platform.
As far as Indian economy is concerned, over the course of the next few years, social responsibility will have to be enterprising, rather than pure philanthropy. The broad spectrum of creating economic value for the community will have to take centrestage for the corporate world to ensure that the purpose of doing community good as envisaged under the CSR Act is fulfilled.
Dr. Ishwar Kumar is Assistant Faculty at Entrepreneurship Development Institute of India (EDII)