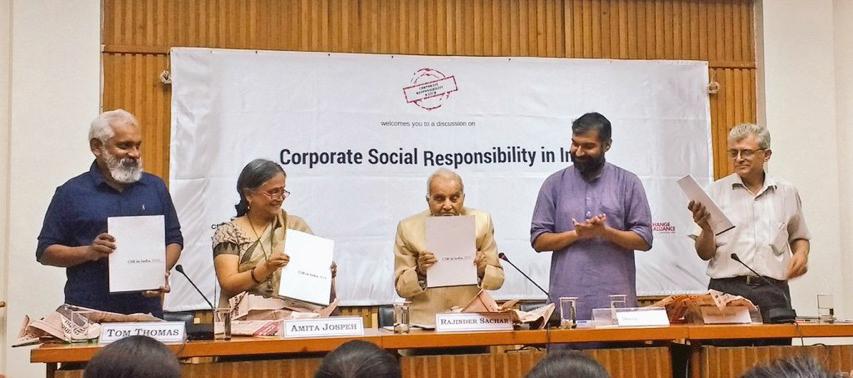 New Delhi, October 2019: In an effort to make businesses in India accountable for their business practices and the impact thereof, Corporate Responsibility Watch (CRW) launched the Status of Corporate Responsibility 2019. CRW is a civil society network working within the human rights framework to track and monitor business environment in India to push for business responsibility. The focus, therefore, is to clearly separate it from the overpowering CSR narrative that tends to absolve companies of their responsibilities to the nine basic principles espoused in the National Guidelines on Responsible Business Conduct (NGRBC). CRW analysed publicly available data of 300 companies in India, of the top 500 BSE listed companies and published its findings to reflect the status of corporate responsibility in India.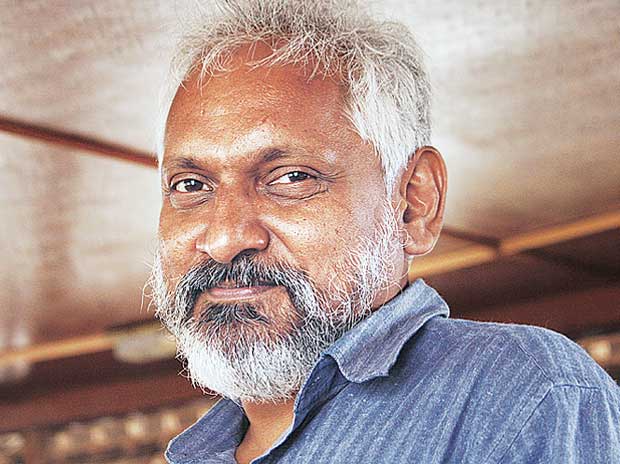 Commenting on the state of corporate responsibility in India, Tom Thomas, Convener, CRW, said, "As the most crucial actor that is driving the economy towards the target of becoming a five trillion economy, one of the critical areas that companies are overlooking or consciously ignoring are the violations being committed against communities in their core operations. In this context, CSR has been reduced to acts of philanthropy, as companies continue being irresponsible in their primary business activities."
Reflecting a huge gap in the NGBRC and ground reality, the report shows startling data that presents a strong bias against disabled and women with over 70 percent of businesses having reported either zero or less than one percent disabled employees and about 53 percent having a male to female ratio of just 10:1 or worse. 103 companies have actually reported a reduction in the number of women employees.
Findings:
High Claims about Human Rights Policy but Weak Evaluation: 93 percent of the companies claim that they have policies on business and human rights and 71 percent claim that they do organise independent evaluation of the functioning of their policy on human rights. Even themes such as public advocacy, customer value, stakeholder engagement and human rights show a relatively less number of companies claiming to have carried out independent evaluations.
Actual Policy Search Shows Low Commitment: Out of 100, only 31 companies have disclosed that their supplier code explicitly prohibits child labour in the supply chain; only 19 explicitly mention creating disabled friendly workspaces; and only 32 mention sexual minorities in their recruitment policies.
Gaps in Commitment to Freedom of Association: There are still 30 percent of the top 100 companies that do not have disclosed policies or any commitment towards extending freedom of association for their workers.
Higher Contractualisation in Private Sector: The private sector is depicting a higher incidence of contractualisation with 58 percent companies having more than 25 percent contractual workers. This percentage is at 30 percent for the PSUs. In 2017-18, there were 21 companies that employed more than 50 percent of their workforce as contractual workers. The distribution of percentage of contractual employees across sectors reveals that the automobiles sector is engaging the largest number of contractual workers (above 50 percent contractual). A close second was the FMCG sector, with 35 percent companies having more than 50 percent contractual workforce.
Contractual Increasing at Double Rate than Permanent: In 2017-18, the contractual workforce (5.73 percent) in the sample companies has grown by a rate more than the double that of the permanent workforce (2.41 percent).
Weak Unionisation in Actual Practice: Out of the 300 companies, 109 companies did not recognise employee associations and 21 did not report whether they had an association. Only 170 companies recognise employee associations, but within that, 21 did not report the percentage of permanent employees who were part of the associations. Thus, only 50 percent of the sample companies seem to have any kind of workers' associations. A particularly low level of participation in associations can be seen in the pharmaceutical and healthcare sector. In terms of sectors, the list is topped by automobile and auto parts where 29 percent of the companies recognise associations.
Representation of PWDs not as per the GoI Mandate: Only three out of the 47 PSUs that were part of this study had three or more percent of employees with disability. The increase in the number of PWDs among the workforce in the sample company over one year is negligible (0.006 percent).
Sanitation Worker Deaths in Private Sector: A worrying trend has been noticed in the area of sanitation and sewerage work. Large numbers of deaths were reported last year where private companies were involved. None of the 41 construction and infrastructure sector companies that are part of the sample have recognised the issue or challenges of the manual handling of sewerage.
Low Representation of Women: 53 percent of the businesses had a male to female ratio of 10:1 or worse. 12 percent of the companies had a workforce of women that was more than 30 percent. Out of 276 companies, which provide comparable data, 103 companies have actually reported a reduction in the number of women employees.
Comparatively higher percentages of women were present in the workforce of sectors such as banking and finance, FMCG, retail and packaging and textile and comprise more than 30 percent of the permanent workforce in companies.
Upper Castes Dominate Company Boards: An analysis of caste categories of Board members of the top 10 listed private companies reveals a predictable analysis. Out of 108 Board members, the surnames and other searches revealed the castes of 83 members. Of these 83, 77 belonged to Brahmin, Kshatriya, Kayastha, Jain or Parsis. None were from Dalit or Adivasi groups.
Most Companies Report Zero Complaints: A very large percentage of the companies (72 percent) revealed 'nil' complaints being reported for sexual harassment complaints. Reporting on child labour, forced labour and discriminatory employment revealed that while 264 companies reported on complaints received, all were reported as 'nil', except two.
Caste Data Still Not Being Disclosed: Only 39 companies out of top 300 have proactively disclosed caste composition of their employees. Only three private sector companies have provided these numbers. Appreciably, three companies have provided figures related to representation of minority. 
High-level Committee on CSR (Inferences from the Report Released in August) 
Funds to Central Government Programmes, a Concern Area: Concerns about allocating funds for central government schemes (Clean Ganga, Swachh Bharat, PM Relief Fund). In the last three financial years, 2,939.67 crore has been contributed to central government funds such as Clean Ganga, Swachh Bharat, PMNRF and others.
Skewed Allocation of Funds in Terms of Geographies:  Maharashtra is leading in terms of fund receipts with Rs 2,482.75 crore while the entire North Eastern region received around Rs 29.55 crore. This raises doubts about the way CSR expenditures are being planned and implemented and the kind of priorities that are being set. 
Companies Spent Only 57 Percent of the Prescribed Funds: In 2017-18, as per the filings received as on 31st March 2019, 21,337 companies spent a total of Rs 13,326.69 crore. The total prescribed amount to be spent by these companies was around Rs 23,247.90 crore, while they spent 57 percent of the prescribed amount.
The data from 2017-18 shows that around 7,970 companies with prescribed CSR amounts of less than Rs 10 lakh, spent four times of their prescribed amount collectively, while companies with the liability of more than Rs 10 crore utilised only half of what they were supposed to do.
Commenting on the findings, Pradeep Narayanan, Director, Partners in Change, said, "While India's ranking in the Ease of Doing Business Index is improving, India ranks poorly, at 53rd, in the prevalence of bonded labour as per the Global Slavery Index, or ranking 108th in the Gender Gap index. The significance of the National Action Plan therefore lies in its power to create a discourse on business and human rights and to visibilise such human rights violations by businesses, and at the same time, to appreciate positive efforts from businesses."
Echoing the long standing narrative on caste discrimination, the study also finds that most low-skilled occupations with lower wages have a very high representation of Scheduled Castes. Data from the 300 companies reveals that only 39 companies out of the top 300 have proactively disclosed having employees from Scheduled Caste (SC), Scheduled Tribe (ST) or Other Backward Classes (OBC) groups.
The report also reveals that of the total prescribed amount of INR 23,247.90 crore, by the High Level Committee on CSR, to be spent by the mandated companies on CSR, only 57 percent was spent. While the education sector had the highest spend on CSR among these, the Clear Ganga Fund had the lowest. Among the States, Maharashtra is leading in terms of fund receipts with INR 2,482.75 crore while the entire North-Eastern region received around INR 29.55 crore only.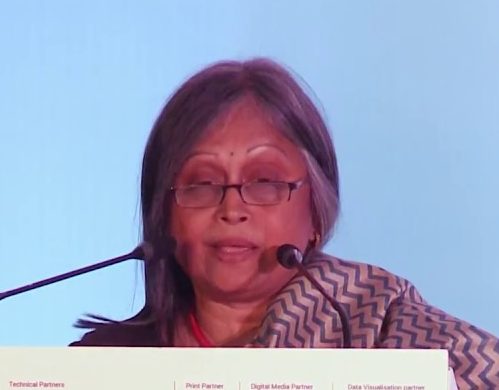 Commenting on the current state of affairs of corporate responsibility, Amita Joseph, Director, Business and Community Foundation, said, "State nexus and corporate responsibility are a heady poison eroding human rights and environmental justice in the 150th year of Gandhiji."
Launched by Henri Tiphagne, human rights defender and Executive Director of People's Watch, Professor Jagdeep Chhokar, IIM Ahmedabad, Lara Jesani, Advocate, Mumbai High Court, Semeda Steves, Head of Programmes, Change Alliance and Amita Joseph, Director, Business and Community Foundation, the report explores nuances of ground realities of corporate responsibility in India on issues as diverse as the dilution of environmental norms, state-business complicity, health impacts on consumers and communities child labour, violation of worker and child rights in the corporate sector and businesses and human rights defenders.