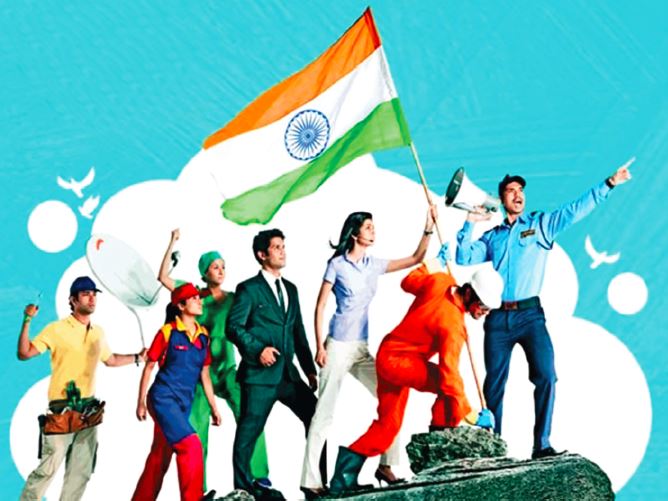 National Skill Development Corporation (NSDC), a unique Public Private Partnership (PPP) company, is the executive arm of the Ministry of Skill Development and Entrepreneurship (MSDE), Government of India,established in October 2009, to promote skill development by catalysing creation of large, quality and for-profit vocational institutions.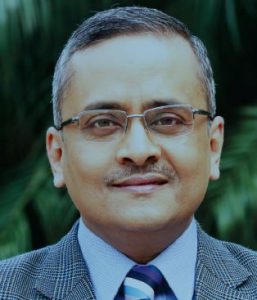 "Acting as a catalyst in skill development, we provide funding to enterprises, companies and organisations to build scalable and profitable vocational training initiatives"
Acting as a catalyst in skill development, NSDC provides funding to enterprises, companies and organisations to build scalable and profitable vocational training initiatives. Our mandate is also to enable a support system which focuses on quality assurance, information systems and train-the-trainer academies, either directly or through partnerships.
Objectives
• Create industry linkages that leverage existing infrastructure to setup state-of-the-art skill development facilities to address skill gaps across the country. Creation of industry-relevant curriculum.
• Create skill development ecosystem through standardisation of job roles, creation of industry-relevant curriculum, skill gap analysis, research and innovation, technological interventions and capacity building
• Increase focus on disadvantaged communities and geographies.
• Support skilled manpower requirements for government programmes like Make in India, Swachh Bharat Mission, Digital India etc.
Govern sector and industry demand through Sector Skill Councils.
• Facilitate Indian participation in World Skills competitions.
• Encourage skill development at the workplace through Recognition of Prior Learning (RPL), nomination of retirees as trainers and assessors.
Through our industry partnership model, we have partnered with more than 50 Corporate houses and PSUs to help channelise their CSR funds towards skilling. While the Government had mandated Corporate houses to spend two percent of their profits towards Corporate Social Responsibility, these organisations are now showing a marked inclination in spending their CSR funds towards skilling as they stand to benefit at the end through the resultant skilled work pool that promises greater productivity.
Through our CSR initiative, we allow our industry partners to contribute to the skilling mission in several ways. They can sponsor physical assets, directly contribute to us, set up corporate excellence centres, set up trade specific or multi-skill development centres, collaborate with sector skill councils and undertake creation of industry-relevant curriculum.
We have received a commitment of more than Rs.100 Crore from our industry partners for skill development; the latest being NALCO, which has promised Rs. 50 Crore towards skill development and entrepreneurship till 2020. The MoU was recently signed between NALCO Foundation, the National Skill Development Fund (NSDF) and NSDC. The objective of this programme is to intensify the Skill India Mission and to offer high employment potential opportunities to youth, women and the underprivileged. The scope of the Agreement also includes skill development activities across various schools in NALCO/NF's functional areas, entrepreneurship development programmes and self-employment models. The Agreement also provisions for the setup of Corporate Skill Excellence Centres (CSEC).
"Through our CSR initiative,we allow our industry partners to contribute to the skilling mission in several ways. They can sponsor physical assets, directly contribute to us, set up corporate excellence centres, set up trade specific or multi-skill centres, collaborate with sector skill councils and undertake creation of industry-relevant curriculum"
Industry Partnership Models
Our Industry Partnership Models Provide sterling opportunities to meet and fulfill CSR commitments and lead in corporate citizenship.
Besides project management support,we offer implementation of projects through its affiliated training partners, options to co-brand with Skill India Mission and certification by Sector Skill Councils. We offer a full spectrum of customised solutions to meet organisation's demands and preferences:
1. Sponsoring Physical Assets (land, building, machinery): Provide critical resources in a skill development project by donating, providing right of usage or basic set up costs of assets.
2. Direct Contributions to NSDF: Sponsor candidates for skilling programmes in regions, sectors and demographic groups of the company's choice through a tripartite agreement between company, NSDF and NSDC.
3. Set up Corporate Excellence Centres: Help establish or upgrade an existing skill development facility to a standardised Corporate Skill Excellence Centre with high quality training facilities, knowledge, infrastructure and technological interventions. We also offer support for Training of Trainers, Training of Assessors, Linkages Co-option with government schemes and collaboration with foreign partners.
4. Setup Trade-Specific or Multi-Skill Centres: Such specialised centres can be exemplary models for sustainable skill delivery. Corporations Can contribute both for infrastructure and technical expertise.
5.  Collaboration with Sector Skill Councils: We can facilitate mainstream skill development in an organisation by undertaking short term courses/Recognition of Prior Learning (RPL) certification an organisation's employees or connecting such to vocational trainers and assessors. It can provide impact to an organisation industry's skills training by developing curriculum under National Skill Qualification Framework (NSQF) and participation in sector specific events.
6. Set up a Skill Development Organisation/Business Unit: Setup and fund a new business unit, independent trust/society or a newly incorporated special purpose vehicle that becomes an NSDC-affiliated training partner. Subsidised funding can also be availed from us under certain conditions.
Our CSR Projects
GE Power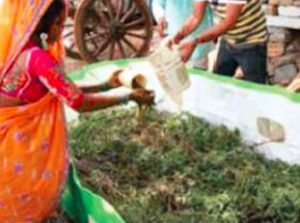 With a budget of INR 30 Lacs, the GE Power project skilled 500 women in the Apparel, Healthcare and Agriculture Sector. As part of this project, a village in Kalburgi, Karnataka hosted this novel experiment–skills training in vermicomposting (the use of earthworms and other microorganisms to convert organic waste into fertiliser). 100 women were taught the science at their own homes and farms through live demonstrations and multimedia technology. This gave the trainees a host of valuable supplementary skills: how to make subsidiary products like vermitea and vermiwash, scientific management of soil, creation of farming infrastructure and basic marketing skills. With this initiative, the skill development project is leveraging synergy to reach a triple bottom line: cost savings, recycling of waste, increased soil sustainability, and of course, battling climate change, apart from increased yield and more immediate income forfarmers.
Target: 500 women candidates
Budget: INR 30 Lakhs
Sectors: Apparel, Healthcare and Agriculture
Sector Job Roles: Vermicomposting
Alstom Bharat Forge Power Private Limited
This is our second project with GE andis a women-centric skilling initiative. Over the course of one year, 360 underprivileged women in Ahmedabad, Gujarat were trained in Healthcare (General Duty Assistant) and Apparel (Self-employed tailor) sectors. While Apparel has always remained a popular choice for women candidates (since it opens avenues for factory work as well as self employment ,healthcare is a vital economic sector that typically sees an unbalanced gender ratio.
Target: 360 women candidates
Budget: INR 81 Lakhs
Sectors: Healthcare and Apparel Sector
Job Roles: General Duty Assistant and Self-Employed Tailor
SBI Card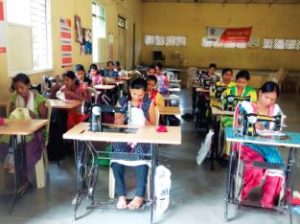 1000 beneficiaries in Delhi-NCR region were trained in key roles in Healthcare, Retail, Telecom and BFSI sectors. This multi-stakeholder project represents an investment of over INR Two Crores (contributed by SBI Card under their CSR Project) and nearly 3,000 hours. SBI Card has been one of the first private players to contribute to the healthcare sector through our CSR project. The Project has reported successful trainings, especially for Dialysis Technicians, recording higher pass rate and superior quality infrastructure. Trainees are distributed custom designed induction kits and a generous travel allowance to make the training affordable and accessible.
Target: 1000 candidates
Budget: INR 2.28 Crores
Sectors: Healthcare, Telecom, Retail and BFSI Sector
Job Roles: Dialysis Technicians, Telecom Executives, Retail Executives ++
Simon India Limited
The first CSR initiative to focus exclusively on Persons with Disabilities (PwDs), the project marks a significant step towards making skilling more inclusive. This Project trained 199 PwDs in Delhi-NCR region. People with locomotor, speech and hearing disabilities were trained by NSDC-affiliated training partners with prior experience in training PwDs, in Tourism and Hospitality, Retail and Telecom, some of the fastest growing sectors in the country.
Target: 2.7 Lakh candidates
Budget: INR 25 Lakhs
Sectors: Tourism & Hospitality, Retail and Telecom Sector
Job Roles: Food and Beverages Steward, Housekeeping Attendant, Retail Sales Associate and Customer Care Executive
L&T Public Charitable Trust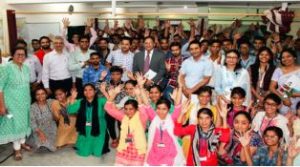 Larsen and Toubro Public Charitable Trust partnered with National Skill Development Fund (NSDF) and National Skill Development Corporation (NSDC) to support training of 282 underprivileged youth in Latur, Maharashtra. L&T Trust supported centres focussed training in key job roles under the construction and capital goods sectors, with focus on job roles such as Mason, Bar Bender, Steel Fixer, Manual Metal Arc Welder etc. L&T Pubic Charitable Trust contributed INR One Crore towards this effort. The trainees under this programme were provided residential facility at the Centre; ensuring the programme caters to an overall development of the trainee. Trainees underwent training in soft skills, digital and financial learning modules, thus making them industrial-fit. Upon successful completion of the training, the trainees were certified in alignment with the National Skills Qualification Framework (NSQF), a competency-based framework forskills.
Target: 282 candidates along with residential facility
Budget: INR One Crore
Sectors: Construction and Capital Goods Sector
Job Roles: Mason, Bar Bender, Steel Fixer, Manual Metal Arc Welder
Coal India
In pursuance of its vision of 'Mining with a Human Face', Coal India Limited (CIL) invested an amount of INR 15 Crores in 'skilling in coalmining' to skill 2.7 lakh persons in the next two years, especially in its operational areas and neighbouring regions. The focus of the initiative is to recognise the experiential learning of its employees, upskill contract workers, fresh skilling of youth and women in CIL's operational areas, introduction of vocational education in schools and upgradation of infrastructure and setting up of training institutes for drivers, and centres of excellence in its operational districts. The project has outlined a target to support skilling of 1.68 lakh beneficiaries through Recognition of Prior Learning (RPL). This includes one lakh regular employees and 68,000 contract workers, fresh skilling of 70,000 beneficiaries, school training for 30,000 students and infrastructure augmentation and upgradation in Coal India and other training centres. The Project has successfully trained and certified more than 40,000 beneficiaries across different skilling activities.
Target: 2.7 Lakh candidates
Budget: INR 15 Crores
Sectors: Mining Sector
Job Roles: Dumper Operator, MineWelder, Mine Electrician etc.
NTPC
A central public sector undertaking and India's largest energy conglomerate, National Thermal Power Corporation Limited (NTPC), under its CSR initiative, has invested an amount of INR 36 Crore to support skill training of 30,000 beneficiaries across its various locations pan-India. Through this initiative, NTPC aims at instilling economic security and stability amongst youth and women through skill training and holistic development, thereby facilitating enhanced access to opportunities in industrial jobs and through self-employment. Around 12,000 youth, with focus on women and SC/ST, have already been trained across various States and sectors namely, IT & ITES, Banking, Healthcare, Power, Construction and Security amongst others. The ongoing trainings are for women and Below the Poverty Line (BPL) workers and focuses on overall growth of trainees.
Target: 30,000 candidates
Budget: INR 15 Crores
Sectors: IT/ITES, Banking, Healthcare, Construction and Security
Job Roles: F&B Steward, Call Centre Executive, Distribution Lineman, Trainee Associate, Pipe Fitter, General Duty Assistant, Data Entry Operator etc.
NSDC-IRCTC Collaboration
In an effort to improve the experience of travellers on the Indian Railways, the Indian Rail Catering and Tourism Corporation (IRCTC) under the Ministry of Railways, has made National Skill Qualification Framework (NSQF)- aligned job roles one of the mandatory components in their tender for any catering staff managed by contractors.
IRCTC will be collaborating with the National Skill Development Corporation (NSDC) along with the NSDC's training partners to train all catering staff that is managed by licensees starting with 1500 trainees in the National Capital Region (NCR); before expanding the programme across the country in its subsequent phases.
All job roles are from Tourism & Hospitality Sector Skill Council (SSC) and cover the roles of F&B service staff, cooks and supervisors. The 1500 candidates will be trained under the RPL programme of the MSDE's flagship PMKVY programme. Individuals with prior learning experience or skills are assessed and certified under the RPL scheme. RPL aims to align the competencies of an unregulated workforce to the NSQF. A large part of RPL trainings focus on enhancing the soft skills of the candidates particularly in the tourism and hospitality sector along with improving their digital and financial literacy; allowing them to compete in a larger market. Having standardised training also benefits employers by helping them benchmark and map the skill gaps in their system.
International Collaboration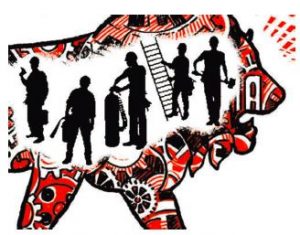 In a bid to realise the Prime Minister's vision of making India the Skill Capital of the World, we have forged several international partnerships across the globe. Through these collaborations, NSDC aims to focus on sharing international best practices, benchmarking Indian standards in accordance with international standards, training trainers and enhancing capacity of existing institutions in India's skill training ecosystem.
We have signed MoUs with countries such as Singapore, Canada, Sweden, Australia, France, Russia and the United States of America. Most of the MoUs that have been signed focus on training trainers and assessors, establishment of academies of excellence, working on establishing transnational standard of skill sets etc.
We have also signed an MoU with the National University of Singapore. As of now, 55 unique job roles or future skills have been identified across eight technologies including virtual reality, cloud computing, artificial intelligence and robotic process automation. We have also tied up with Singapore Polytechnic with a grant from the Temasek Foundation International to establish trainer and assessor academies in India.
Earlier this year, we announced the Technical Intern Training Programme which is being undertaken in collaboration with Japan. Under the programme, as many as three lakh technical interns are to be sent to Japan for on-the-job training for a period of up to five years.
Our partnership with countries such as Australia and Canada are focussed around creating transnational skill standards that will prepare and help candidates apply and secure jobs in these countries. We have forged asimilar partnership with Sweden where the objective is to develop transnational standards to strengthen skills mobility by making NOS transnational in four sectors such as auto, healthcare, telecom and IT.
Future Goals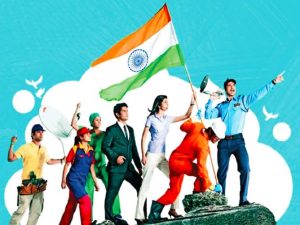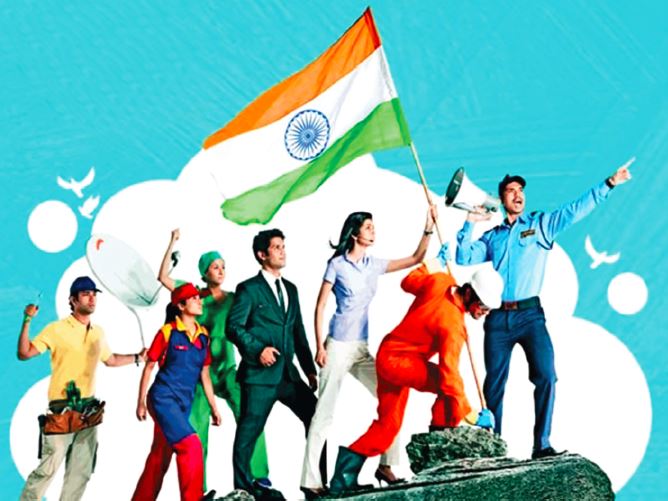 We are planning to scale-up our CSR and industry partnership initiative through collaboration with corporate across the country. In last three years, we have received a commitment of INR.160 Crore from 30 Corporates, including 13 private organisations. More than one lakh people will be trained across 200+ districts covering 25 sectors under this initiative. This will cover all the North Eastern States as well as 15 districts affected from Left Wing extremism.
As we focus on our objective of contributing significantly to the overall target of skilling up of people in India mainly by fostering private sector initiatives in skill development programmes and to provide funding, our country will reap the benefits of its demographic dividend (its working age group: 15-59 years) as well as provide a skilled workforce to fill the expected shortfall in the ageing developed world.
Jayant Krishna is ED & COO,National Skill Development Corporation