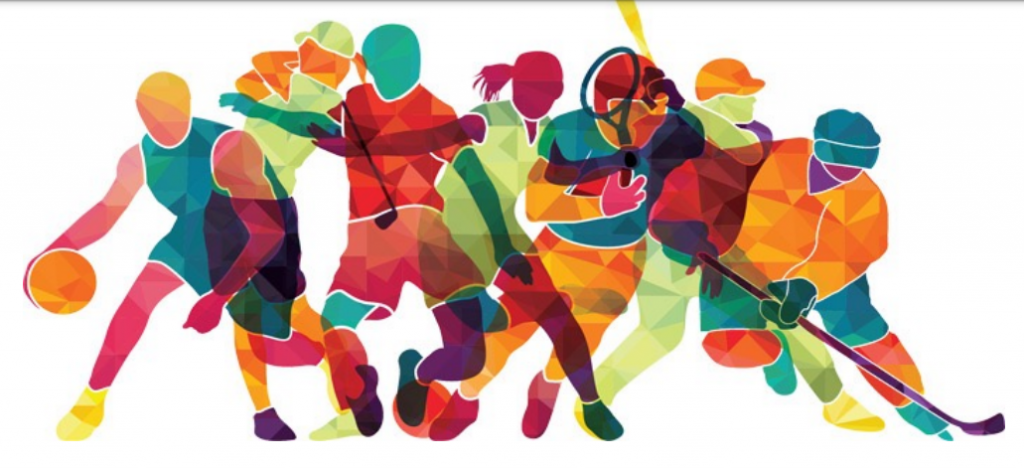 Mumbai: Sport has the power to transform individuals, communities, and countries. Countries like the UK, Australia, and Canada are increasingly adopting sports for development (S4D) and population-scale physical activity (PA) approaches in sports and health policy.
The Government prioritises sports excellence, but there are signs of change as some States (Odisha, Haryana) adopt a S4D approach based on inclusion, equity, access, and participation alongside sporting success.
The private sector can contribute through CSR, opening doors to other opportunities. However, Sports CSR ranks lowest in terms of received funds. To change the game, sports and PA should be considered instruments and approaches for CSR to achieve multiple goals. 
Sports and Society Accelerator (SSA) and Pacta unveiled a comprehensive report on the Indian Sports CSR landscape recently.
Below is a summary of the report.
Overall CSR Investment Between 2014/2015 and 2020/2021
Sports CSR grew at a CAGR of 27 per cent between 2014/15 and 2020/21, reaching INR 242 Crores in 2021/22, but it still comprised a small share of overall CSR and was concentrated in a few States.
The Top 5 States together received 40 per cent of Sports CSR, and only a handful of companies consistently supported sports CSR across multiple years.
Allocation to Sports CSR activities was marginal, and the sources of funds were very concentrated, with the Top 10 companies accounting for 50 per cent of total sports CSR in 2020/21.
Trends
Since 2014/15, Sports CSR has grown at the same pace as overall CSR (27 per cent), however, the size of the Indian sports industry surpassed INR 9,500 Crores in 2021 with a 62 per cent y-o-y growth. The share of sports in CSR spend is only 1 per cent whereas it was 31 per cent in education, 21 per cent in health and 47 per cent in others.
Its deployment is highly concentrated in a few States (Maharashtra, Odisha, Tamil Nadu, Rajasthan, and Karnataka – totalling 37 per cent). In general, States with higher Sports CSR funding also received higher overall CSR, had a higher concentration of companies' headquarters, and had a higher concentration of NGOs.
Companies Spending on Sports CSR (Study Based on Sampling)
Even among companies that spent on Sports CSR, the allocation was on average <5 per cent compared to health, education, and others.
Only 11 companies in our sample contributed consistently to sports CSR in each of the 3 years – suggesting that the majority of sports CSR funders do not yet consider it a strategic priority.
Among these companies, unlisted companies were outliers, contributing, on average, nearly 20 per cent of total CSR to sports activities.
The quantum of Sports CSR and average ticket size was significantly higher for listed companies.
In general, sources of funds were concentrated in a handful of companies; Reliance Industries alone contributed 20 per cent. Other top companies were Kotak Mahindra Bank, TATA Steel, IndusInd Bank, and Bonai Industrial.
Emerging Trends
Model

Description

Initiatives

Outcomes

Example

Public Private Partnership

Government-led partnerships to channel private sector sponsorships and CSR into key infrastructure, training, athlete development, etc.

Set up several high-performance centres in hockey, football, athletics, etc. adopted by firms and engaged professional private agencies to operate them.

Best-in-class sporting infrastructure in the country with professionally managed high-performance centres, India's largest hockey stadium, etc.

Odisha Govt.

Build-Own- Operate (BOO)

End-to-end design, funding and execution of activities and programmes focusing on one or more S4D activities and outcomes.

·      Promoting community sports access and talent development

·      Tribal sports promotion activities

·      Development academies for football, archery, athletics, hockey, and climbing.

·      Promotion and development of footballing and other sports talent in the North East.

·       

·      512 ST/SC boys and girls were given training in Tata academies.

·      North-East India has contributed several football players to the Indian team.

·      Tata Archery Academy's cadets have won laurels at several elite world events.

TATA Group

Fund-of-Funds (FOF)

Plug-and-play models in which companies can deploy and pool CSR funds in organisations responsible for programme design and execution.

·      Athlete development, scholarship and mentorship programmes.

·      Focus on marginalised sports, gender, disability sport, and communities.

·      Ecosystem building through knowledge-building, workshops, and resources with athletes at the centre.

·      Supported athletes have brought laurels at elite world events including the Olympics and Paralympics.

·      Changed narrative around sports talent, disability, and gender.

GoSports Foundation

Direct Equity

Use of sport as an instrument and approach to achieve other goals including life skills, health, productivity, confidence and livelihoods.

Multi-disciplinary NGO that uses sports activity-based learning sessions (among others) to impart critical knowledge and life skills to low-income and at-risk children and help lift them out of poverty.

Better attendance, lower dropout rates, higher leadership skills, and improved behavioural skills among children going through the programme.

Magic Bus
Opportunities
Sports CSR plays an important role in signalling the prioritisation of social outcomes, bringing new stakeholders and sources of capital to the ecosystem, addressing existing inequities and barriers to access, and driving social innovation and impact.
A 'development-first' approach prioritising social returns on investment will be required to build the ecosystem in the next decade, and a trifecta approach encompassing physical activity, sport for development, and sports excellence can bring critical social outcomes and complement public support for athletes' journeys.
Suggested Actions
Engage, excite, retain, and re-engage funders to create long-term relationships.
improve understanding and knowledge of physical activity and sports for development approaches and their ability to drive multiple outcomes among companies.
Build turnkey assets and initiatives and information networks to make it easy for all companies to fund sports.
Invest in knowledge infrastructure by promoting research, data collection, and knowledge-sharing in the private sector ecosystem.
Suggested Further Research
Deeper understanding of the gaps and challenges in the sports ecosystem.
Qualitative study on funder perspectives.
Detailed data collection on sports CSR trends.
Impact assessments.
Case studies.
Annual landscape reports.
Such research would help in addressing access and participation gaps, estimating impact, identifying best practices, and building capacity in the ecosystem.