National: Top experts stressed the important role Corporate Social Responsibility (CSR) initiatives by companies can play in supporting child health projects, especially at a time when the COVID-19 pandemic has severely disrupted the delivery of child health across the country. They underscored the urgent need to invest in strengthening health systems for safeguarding child health, and the ways in which organisations can contribute to ensuring sustainability.
COVID-19 has put child health at serious risk in the last two years. The number of children living in poverty was estimated to increase by 60 million by the end of last year. An additional 6-7 million children may have suffered from severe malnutrition globally in 2020, and immunisation rates have dramatically reduced.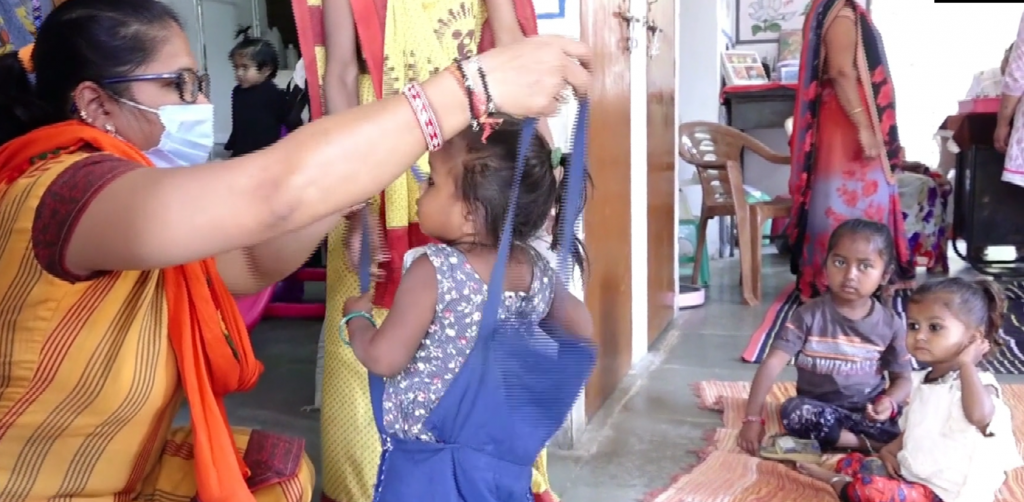 The webinar on 'The Role of CSR in Building Sustainable Change in Child Health' was spearheaded by Indrashil Kaka-Ba and Kala Budh Public Charitable Trust, the philanthropic arm of Cadila Pharmaceuticals, and Global Health Strategies Institute (GHSi). The discussion was held on February 18, the birth anniversary of Cadila Pharmaceuticals' Founder Chairman Indravadan A. Modi, who is popularly known as the Medicine Man of India.
The panel comprised high-level experts including Dr Bharat Champaneria, Trustee at the Indrashil Kaka-Ba and Kala Budh Public Charitable Trust. He has spent forty years working in Gujarat's Hansot taluka, in Bharuch district, to improve the health and wellbeing of communities there. "The presence of limited resources or the lack of technical services such as specialized doctors under health infrastructure often becomes a challenge when it comes to ensuring the efficacy of health systems on the ground. I have been working in Hansot for over 40 years and hope that we can build strong coalitions to drive sustainable change in health," Dr Champaneria said, stressing the need for collective partnership in improving health systems on the ground.
Speaking about prioritising sustainable systems for child health, the District Development Officer (DDO) of Bharuch, Yogesh Chaudhary, highlighted that the Government of Gujarat had been taking steps to ensure last-mile delivery of healthcare. "It is important for CSR to assess the value addition they bring to the ground and monitor the efficacy of their contributions, as part of their strategy. There are both tangible and intangible factors at play in the health sector. Any external support is welcome and we are happy to partner with those interested in strengthening health systems," Mr Choudhary said.
Head of CSR at Arvind Limited, Niraj Lal, shared key insights on the need for private-private partnerships to strengthen ground-level health care. "A private-private partnership model built between corporates, technical partners and government institutions with a cause led focus in a focused geography could be an effective way to address service gap and systems strengthening," he said, adding that, "A long term vision, sustenance plan and focused approach are crucial elements for a CSR initiative to function effectively, in any thematic area they operate in."

The Indrashil Kaka-Ba and Kala Budh Public Charitable Trust have been working in Hansot in Bharuch district of Gujarat since 1985 to improve the health and nutrition of local communities. The Trust has partnered with GHSi for its Strengthening Access and Awareness of Health in Hansot (SAAHAS) project, which is aimed to be a sustainable and replicable healthcare model.
The project's interventions include regular health screenings in schools and Anganwadis, routine referral follow-ups via home visits, and activating nutrition programmes such as PM Poshan, weekly Iron and Folic Acid supplementation (WIFS), and others.