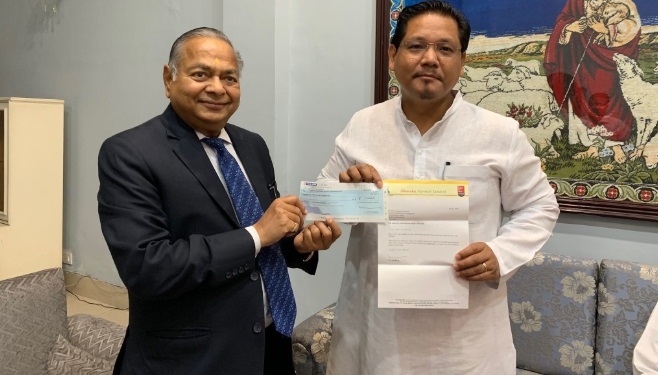 New Delhi, August 12, 2019: Leading agrochemical company, Dhanuka Agritech Ltd., has contributed Rs. 11 lakhs for relief work in flood-hit Meghalaya. The money was donated to the Chief Minister's Relief Fund as part of its CSR initiative. It will be utilised in providing assistance to those affected by the floods.
Incessant rains and rising waters of rivers have thrown life out of gear in Meghalaya, especially in the low-lying areas. The resultant floods have led to major loss of life and property and caused immense damage to the state economy.
R.G. Agarwal, Chairman, Dhanuka Agritech, said: "As a socially responsible company we have always come forward to serve the community. Flood-affected Meghalaya needs timely help and we are happy to participate in an effort to alleviate the suffering of the affected people. I hope our contribution will help the state government in its relief work."
Chief Minister Conrad Kongkal Sangma also thanked Dhanuka Agritech for contributing to the state government's relief work.
For the past several decades, Dhanuka Agritech has been working for the betterment of society through its various initiatives in water conservation, doubling of farmer's income, food, nutrition and health security of  the nation.