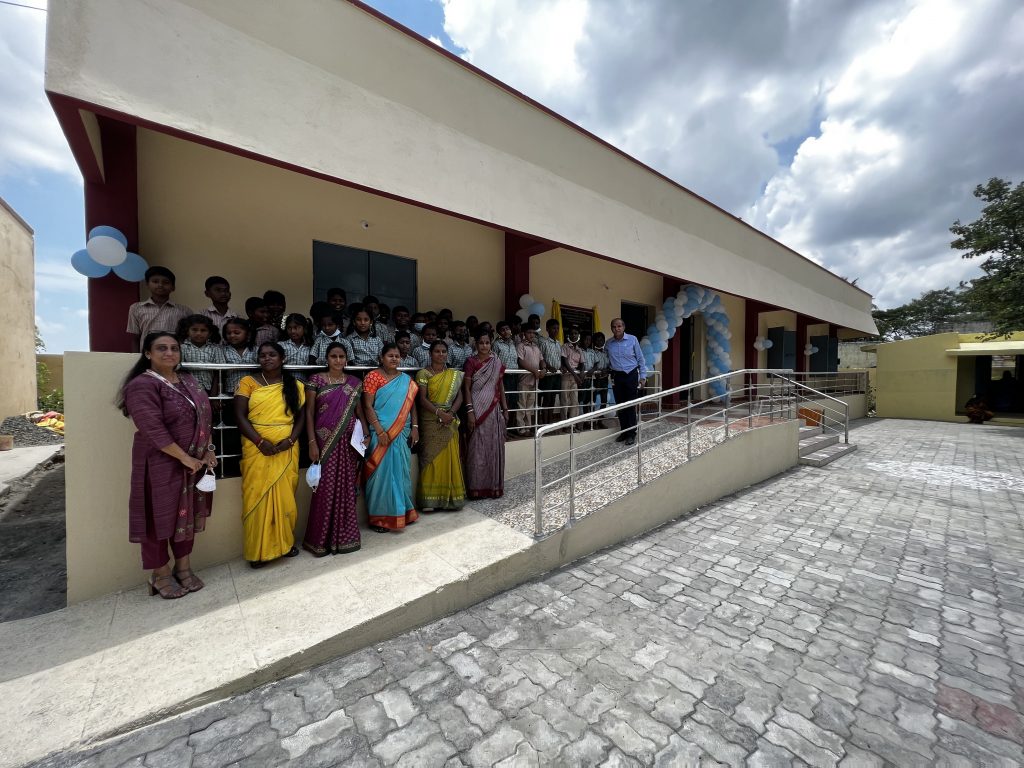 TamilNadu: Dow Chemical International Pvt. Ltd. (Dow India) India under the company's CSR initiative recently inaugurated a new school building with classrooms at the Pondur Panchayat Union Middle School in Sriperumbudur, near its plant in TamilNadu, in collaboration with NGO partner Mother Teresa Charitable Trust (MTCT). Dow India is a leading material science company with the vision of imagining better for the community and for the planet. It's driven by the idea of 'Building Tomorrow's Innovators' and supporting the dreams of children for better education opportunities within their surroundings. The school had been facing a challenge due to limited infrastructure that includes sharing of classrooms and hindrance to learning. Many children dropped out of school as moving to neighbouring villages for education was not the most financially viable option. This increased capacity will equip the school to accommodate more students and provide some assurance to the Panchayat.
The initiative of building the classrooms aims to encourage students to come to school more often and reduce the drop-out rate, the challenge plaguing the school for a long time. Earlier this year, during the groundbreaking event in March, Dow India also provided IT infrastructure to the middle school with a headcount of approx. 100 students.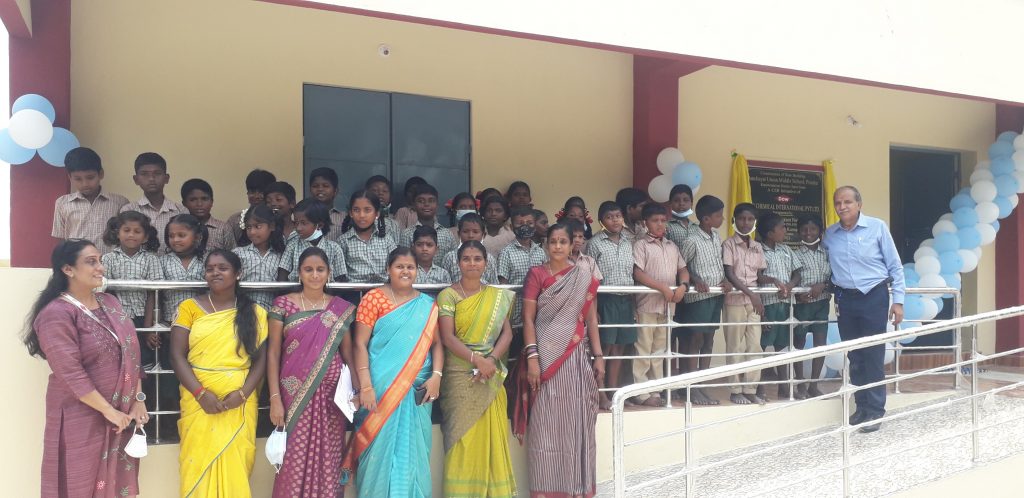 Inaugurating the new facility, Dow India CEO and Country President Chandrakant Nayak commented, "Every initiative by Dow India is strategically aligned to the tenets of our larger CSR philosophy and effectively utilises the resources for developing tomorrow's Innovators. This initiative is part of Dow's prolonged objective of working towards need-based activities in the vicinity of its areas of operations. Our fundamental belief is that communities are critical stakeholders, and we try to make a change in their lives by solving some very local challenges."
The School Head Mistress Ms Sudha P, added, "We are hopeful that the recent developments would build better engagement and encourage students to participate more in the school activities. This will also alleviate the concerns of many parents about the quality of education of their children. We are thankful to Dow India for their continued efforts toward children's future."
The inauguration was followed by a tree plantation drive on the school premises. Dow is partnering across value chains to provide sustainable solutions and advance circular economy for plastic waste. My Sustainability Corner – a plastic waste collection box is a one-of-a-kind initiative by Dow India, was deployed in the school – as an initiative to encourage children to collect plastic waste and deposit it in the box which will instil in them the habit of being environmentally conscious and promote sustainable living.