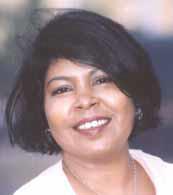 Dear Readers,
Over the past four years, we have been bringing to you some of the inspiring stories of how Indian society is finally coming of age to include the marginalised section of its population into its growth fold. Many measures are being taken and some are showing stupendous results. Yet with the task of bringing more than 40 percent of India within decent living standards, the achievements look minuscule and a lot of work is to be done to see reasonably, manifested result.
According to the World Bank, education and healthcare, including good nutrition to the poor, lie at the base of all development. Key to success of the government's'Make in India' programme, helping the country's labour force become globally competitive, lies in education and healthcare.
Former World Bank Country Director in India, Onno Ruhl would often reiterate that the key is to focus on quality of primary and secondary education. He stressed that it is really important that India competes with the rest of the world because'Make in India' means that our labour force has to be competitive with the rest of the world.
In fact, education and healthcare are intrinsically linked with progress, as only healthy and educated people can contribute meaningfully towards development.They can create jobs and become capable of employment. Economic deprivation in a large segment of population results in poor access to healthcare. Poor educational status also leads to non-utilisation of scanty health services and increase in avoidable diseases.
This year's Union Budget has allotted almost 2.5 percent of GDP to healthcare which is by far, the largest. Yet it falls far too short when compared to 6 percent of GDP on health in the USA and around that much, in the other developed countries where population is lower and per capita expenditure is high.
Almost two years ago, Prime Minister Narendra Modi had launched the'Make in India' campaign to attract foreign investors and make the country a global manufacturing hub. Manufacturing contributes about 16-17 per cent to the GDP. The Government aims to increase the share to 25 percent by 2022. In this context, National Health Mission and Right to Education seem to be the steps in the right direction. Ruhl had also said that the National Health Mission is an opportunity for the government to build a good healthcare system as healthcare is a challenge to every country. They also offer opportunities for job creation.
However, both tasks are massive as effective implementation remains a challenge. A lot of advances have been made by the Government, Corporate sector, NGOs and individuals. Public-private partnerships is meeting some of these challenges.Yet, there are millions of miles to travel before we can rest on our laurels.
We are making every effort to bring you interesting stories of victory and success of people at regular intervals and invite more such stories from our readers.Thanks a lot for your support and interest.
Warm Regards,
Archana Sinha
Editor