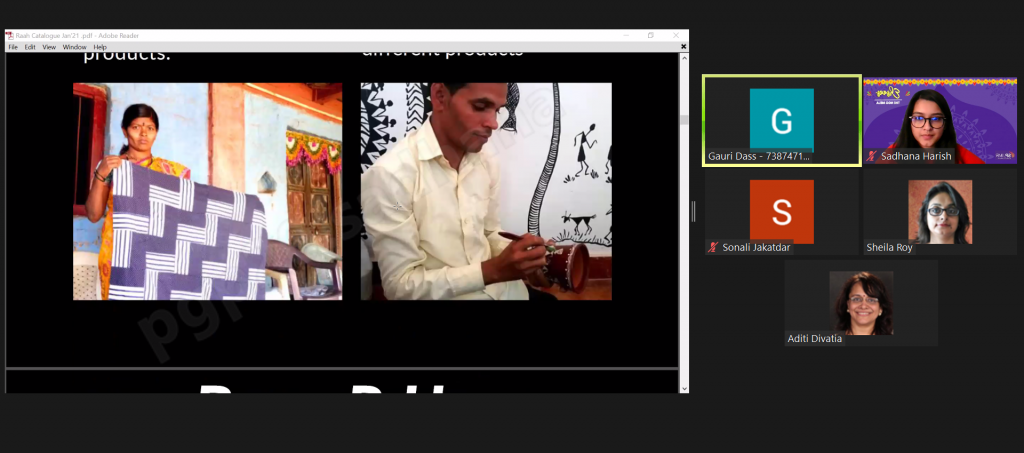 Mumbai, February 8, 2021: Premier management Institute Bhavan's SPJIMR (S.P. Jain Institute of Management and Research) organised its first-ever online NGO Mela (fair) – Ehsaas – to celebrate the spirit of economic self-sufficiency achieved by artisans, self-help groups and NGOs overcoming the COVID-19 pandemic-induced challenges. As many as 28 Self-Help Groups (SHG) and NGOs participated in the Mela organised by the Centre for the Development of Corporate Citizenship (C-DoCC), an initiative of SPJIMR, using Zoom as their platform.
"COVID 19 has impacted the lives and livelihoods of many in this sector. Yet, the online Mela received an overwhelming response, not just from the participants, but also from sellers and customers from different parts of the country. The fair brought together NGOs from the deepest and the remotest pockets of the country," said Dr Chandrika Parmar, Faculty-in-Charge of DoCC. She further said the journey was meant to bring on board several organizations who had little or no digital presence and the team of DoCC and students of Sustainability Committee executed it well.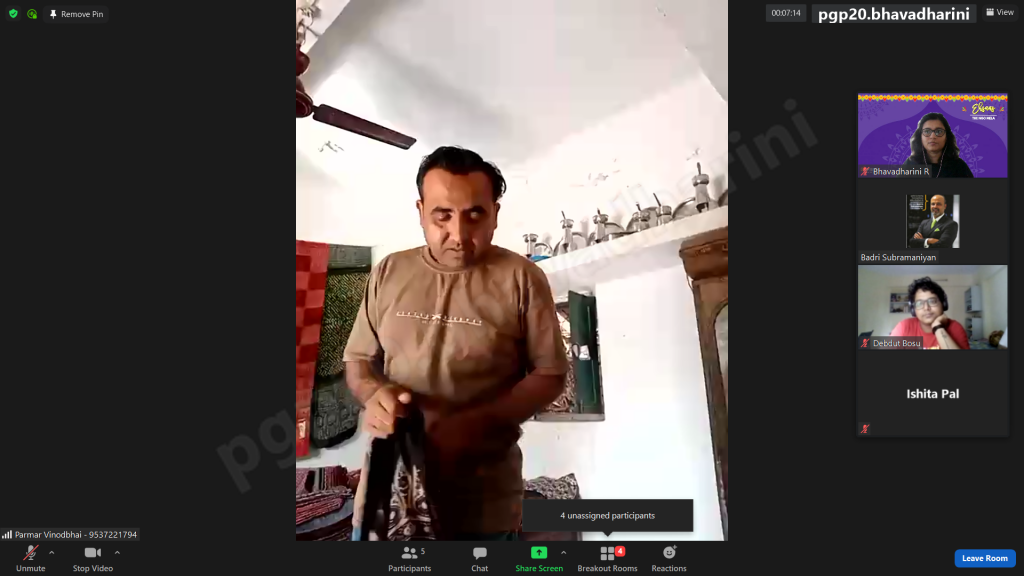 The products that were offered at the fair ranged from eatables, handicraft, apparel and accessories to organic products.
"The first part of 'onboarding' was a pilot Mela hosted on Facebook. It was exclusively for people of Mumbai. This pilot helped us gauge the digital footprint of NGOs and SHGs. We soon understood that creating Facebook pages and marketing was not enough but proper logistical infrastructure has to be in place. We also realised that NGOs need to be empowered, and one-on-one interaction with customers is necessary," Dr Parmar said.
Besides, we also realised how important it is for NGOs and SHGs to tell their story for social impact. Thus, the NGO Mela was hosted on Zoom platform.
"This needed digital literacy and onboarding them on platforms like Facebook, Instagram and WhatsApp business. The students in the DoCC committee organised an introductory workshop on how to take their business online. Several NGOs attended the workshop. Tutorials were conducted on WhatsApp business accounts. Some of them had difficulty operating a smartphone. We then got in one-on-one with them and helped them create a small brochure," Dr Parmar explained.
"There was some CSR initiative like Anokha Dhaaga that was well versed with Zoom; on the other hand, we had small SHGs like Mahila Bachat Gats who had not even heard of Zoom. Workshops were organiSed to train them in operating Zoom," Shital Salvi from DoCC office explained.
Two days prior to the main event, the DoCC hosted all the partners together on a Zoom call for a dry run. The 28 NGOs were put in different breakout rooms, while the customers were given free access to traverse from one breakout room to another.
The intention was to create an experience of a Mela. The experience was to be able to move from stall to stall as they would in open ground and talk freely, see the products, and subsequently go to the Facebook pages of the NGOs and check out their entire line of products. The ones that did not have Facebook access could ask NGOs to send the list of products and pictures on their WhatsApp numbers.
"We think this has given NGOs a new set customer. It has also energized them to think of formats of selling online, earlier unthought-of. While earlier the scope of the Mela was a 1–2-day sales, here they got connected to new customers for a lifetime," Aditya Jha and Sambhavi Gupta, Student leads for the event said.
Dr Parmar further said that this online Mela is the start of the change and we will see many of such small SHGs and NGOs going online and unleashing the real potential of Bharat. Several participants from SHGs and NGOs wrote in to say the Mela provided them with a new platform of hope.
"Our heartfelt gratitude from the entire team at Aftertaste for this opportunity and the effort put in by DOCC and SPJIMR is truly commendable. This gives us hope to try online events for sales and we were touched and deeply encouraged by the response received. It was wonderful sharing the platform with like-minded organisation's and meeting everyone virtually," Shalini of Aftertaste (one of the NGOs) said.
Thanking the organisers, a participant from another NGO Umang said that getting a single platform to connect with everyone in this critical situation was a very nice experience. If such a programME happens again in future, it will be very helpful for them.