National: Disability inclusion is an essential condition to upholding human rights, sustainable development, and peace and security. It is also central to the promise of the 2030 Agenda for Sustainable Development to leave no one behind. The commitment to realising the rights of persons with disabilities is not only a matter of justice; it is an investment in a common future. The global crisis of COVID-19 is deepening pre-existing inequalities, exposing the extent of exclusion and highlighting that work on disability inclusion is imperative. People with disabilities—one billion people— are one of the most excluded groups in our society and are among the hardest hit in this crisis in terms of fatalities.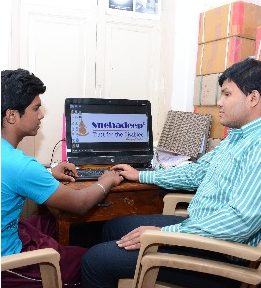 Embassy Group has been supporting People with Disabilities and invests Rs 10 Lakhs annually for this purpose:
Snehadeep Trust: Embassy Groups supports Snehadeep Trust on an annual basis through funding the provision of providing food, accommodation and medical expenses for underprivileged students who are visually challenged, hearing impaired and physically challenged. Visually-impaired students also benefit from a computer training programme.
AMBA: Embassy Group supports AMBA, an organisation that aims to develop employment skills through for persons with moderate to severe intellectual disabilities. Embassy supports them with the rental payments for one of their AMBA Certified Partner Centres for training and employment operations.
Embassy Engage Series: Since 2017, Embassy has curated 10 forums through the Embassy Engage Series that invites government officials, NGOs and other members of the social development sector to discuss how players from all over can join hands to pursue the common vision of sustainable development.
Eighth Embassy Engage Forum: To create awareness around the International Day of Disabled Persons, Embassy in association with the Diversity and Equal Opportunity Centre (DEOC) hosted a session on 'Optimal Implementation of Rights of Persons with Disabilities Act' to make urban spaces more accessible. The event hosted differently-abled speakers who shared their experiences, the issues they face with the current system and the necessity for sensitisation amongst various sectors. 
10th Embassy Engage Forum on Inclusion in the Workplace for Persons with Disability was in collaboration with EnAble India. Representatives from 11 corporations participated in discussions on how Corporates can improve their policies and infrastructure for PwDs in the workspace.