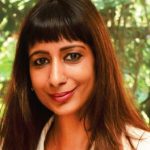 India is now one of the fastest growing economies in the world and it is expected to grow at an average rate of 7.7 percent by 2022. The country has more than 62 percent of its population in the working age group of 15-59 years, and more than 54 percent of its total population below 25 years of age. At a time when the labour force of the industrialised world would be decreasing, the workforce of India is expected to increase by 32 percent. More than 12 million youth between the age group of 15 and 29 years of age are expected to enter the workforce every year in the next two decades.
To make optimum use of the demographic dividend, the Government of India has ambitious plans to transform India into a competitive, high growth and high productive middle-income country. For this, they need to skill the youth of the country and create a pool of trained skilled manpower that will push the vision of the Government to make India the manufacturing hub of the world.
Despite impressive economic growth witnessed in the past decades, the scenario of employment in India continues to be a great challenge. Studies suggest that the country has not been able to fully utilise the hidden potential of its young population. The population, aged 15 years and above, who received/are receiving vocational training is estimated at 6.8 percent at the All-India level. In youth and urban areas, it is 6.2 percent and 8.2 percent respectively (Survey Report 2015, Labour Bureau, Ministry of Labour and Employment, GOI).
To address the enormity of India's skilling challenge and with a vision to skill the youth of India, the Government launched National Skill Development Mission and came out with a policy for Skill Development and Entrepreneurship in 2015. The vision of the policy is "to create an ecosystem of empowerment by skilling on a large scale at speed with high standards and to promote a culture of innovation-based entrepreneurship which can generate wealth and employment so as to ensure sustainable livelihoods for all citizens in the country". The Government has requested Corporates to be a part of the skilling campaign and contribute towards skill development.
In accordance with the vision of the National Skill Development Mission, the Pradhan Mantri Kaushal Vikas Yojana (PMKVY) – the flagship scheme of the Ministry of Skill Development & Entrepreneurship (MSDE) was started in 2016. The objective of this skill certification scheme is to enable a large number of Indian youth to take up industry-relevant skill training that will help them in securing a better livelihood. Individuals with prior learning experience or skills will also be assessed and certified under Recognition of Prior Learning (RPL). Under this Scheme, training and assessment fees are completely paid by the Government.
We at Total Oil India Pvt. Ltd (TOIPL) collaborated with Sambhav Foundation in 2016-17 to launch the Total Auto Mechanic Skilling Initiative for training and assessing youths on Automotive Service Technician Course with a focus on two and three-wheeler segments across four cities in India, which included Bengaluru, Delhi, Mumbai and Pune. These training programmes are focused on providing job opportunities to the youth along with being compliant to the skill training standards of India. The training programme also focuses on principles like safety – an aspect of paramount importance to us. These programmes have been instrumental in developing a cadre of mechanics (service technicians) who understand safety principles and are providing high quality service to customers. All the training programmes undertaken by usare aligned to the National Skill Development Mission (NSDM). The curriculum is set by the NSDC. It also certifies all the courses.
Total Demand Assessment
Skilled manpower of 109.73 million will be required across 24 sectors by 2022.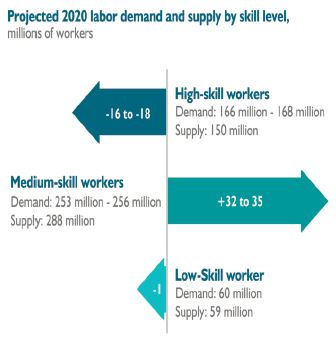 Top 5 Sectors with Highest Demand for Skilled Labour by 2022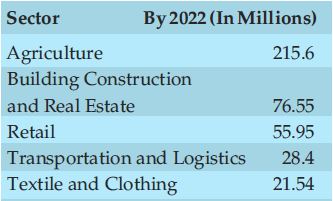 Seeing this need, we took the following initiatives:
Imparting skill development training to 1900 (1000+900) freshers to enhance their livelihoods in Auto Service Technician trade in 2016-2017 (New Skill Development Freshers Programme)
Evaluate the skills of existing 1000 mechanics and certify them under recognition of prior learning scheme (Existing Mechanics Skill Development – RPL Scheme)
An endeavour to provide employment to a minimum of 65 percent trained candidates through industry partnerships and self-employment linkages
The first batch of Freshers Programme started in February 2016 in Bengaluru, Delhi, Mumbai and Pune where the freshers underwent training in Automobile Service Technician for a total duration of 180 hours. With this objective in mind, this programme has trained and certified 1981 Auto Service Technicians with total enrolment of 2402 candidates in the Auto Service Technician job role.
The RPL (Recognition for Prior Learning) Scheme's focus of the Auto Mechanics was safety at the workplace in 10 regions, which included Bhubaneshwar, Chennai, Hyderabad, Indore, Jaipur, Jodhpur, Cochin, Mangalore, Mysore and Nagpur. It was basically evaluating the skills of existing mechanics and certify them under Recognition of Prior Learning Scheme. The first batch started in March 2017 in the above mentioned cities. This initiative has so far trained and certified 1032 Auto Mechanics with a total enrolment of 1080 Auto Mechanics in Auto Service Technician job role.
"Being a responsible corporate company, we have been taking up continuous initiatives in the field of vocational training and development. We have initiated several skill development projects in alignment with Skill India to empower men and women belonging to economically weaker sections of the society. Since 2015, we have been committed to developing skills of underprivileged youth by providing them mechanic training. The programme is focused on providing job opportunities to the trained youth." 
The Freshers Training Process included the following process: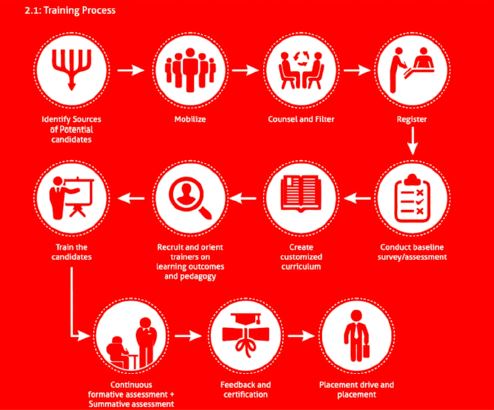 Training Process for RPL Scheme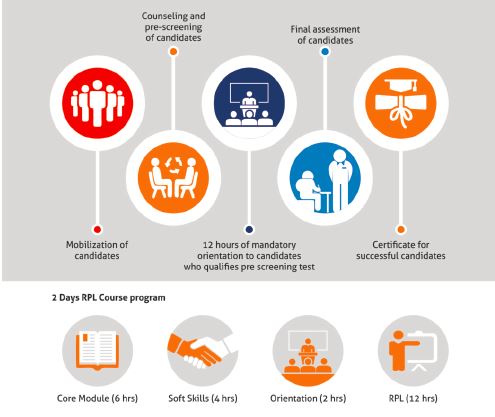 Procedure:
Step 1: Mobilisation
Freshers Programme: The mobilised candidates are primarily from economically weaker sections of society who dropped out of schools or were unemployed due to various reasons. The team made a list of all the candidates, went and met them and narrated the benefits to them. This strategy helped in forming the Total Mechanic Programme.
RPL Programme: A field team mobilised auto mechanics for assessment by contacting local garage owners, narrated the benefits of RPL programme, met and interacted with them and made them understand the benefits they will derive during RPL and post certifications. This strategy helped form a batch for the RPL programme.
Step 2:
Counselling and Pre-screening of Candidates Followed by Registration Process
Freshers Programme: The team conducted counselling and pre-screening for the candidates followed by the registration process in order to filter out the right and serious candidates for the Total Mechanic programme.
RPL Programme: For better understanding of the programme, the project team took counselling sessions and its benefits followed by eligibility of the programme where the people where filtered, shortlisted and enrolled for further training.
Step 3: Create Curriculum, Content and Plan Resources
Freshers Programme – A proper procedure is followed to develop a curriculum and plan resources:
Developed curriculum for the identified trade. Content was finalised based on the learning outcomes. Assessment module was linked to the learning outcomes of the programme
Identified trainers for Auto Service Technician based on eligibility criteria. Background checks were done. They were deployed on site for training the candidates
RPL Programme – A proper procedure is followed to develop curriculum and plan resources:
Developed curriculum for the identified trade. Content was finalised based on the learning outcomes. Assessment module was linked to the learning outcomes of the programme
Identified trainers for Auto Service Technician based on eligibility criteria. Background checks were done. They were deployed on site for training the RPL candidates.
Step 4: Collection of Baseline Information
Freshers Programme – After proper intervention, the baseline information with respect to the candidate's family background, educational qualification, experience, current knowledge level was collected by the project team
RPL Programme – Baseline information with respect to candidate's family background, educational qualification, experience, assessment of current knowledge with respect to the Course, was collected to assess the post-training impact
Step 5: Training of Candidates
Freshers Programme – Youth were given training on Auto Service Technician job role where the trainers adopted effective training delivery which not only included classroom sessions, practical sessions for hands-on experience where flipcharts were used, but also exposure visits to local garages were undertaken to understand customer management in real-life situation.
Step 6: 12-Hour Programme
RPL Programme – A 12-hour RPL assessment measures the current skill level of a mechanic, which allows assessing their training needs and setting a baseline for aligning wage level to skill level. A third party assessment agency was also deployed on the ground to conduct assessments and evaluate the skills. Each Auto Mechanic was communicated his skill level and provided with a report card.
Step 7: Monitoring and Evaluation of Trainees
Freshers Programme – Monitoring is an integral component of project management, and for this, a technology-based monitoring mechanism was adopted to screen the right candidates for the training to ensure placements which helped to keep a check on the training delivery such as daily trainee attendance, adherence to session plan, formative and summative assessments etc.
Step 8: Formative and Summative Assessment
Freshers Programme – Regular assessment of the candidate's performance was conducted to understand the effectiveness of training. For this, a third party assessment agency was deployed on the ground to assess the candidates' newly learnt skills. The responses were used to grade the skill level of candidates.
Step 9: Certification
Freshers/RPL Programme – All the candidates who qualified the final assessment were provided with TOIPL-Sambhav certificate, which they could showcase to employers to apply for any job opportunity, and also help them with future job opportunities.
Placement Highlights
Freshers Programme – During the placement drive, the newly-trained individuals showcased their skills and impressed the recruiters. They were offered placements atReady Assist, Ashok Sons, Voyage Royal Enfield, and Himanshu TVS.
The salary offered by these companies ranged from Rs.2,500/- to Rs.20,000/-
At the end of both the initiatives, a research survey was done which showed how the trainees fared in the real world against everyone else, and how this programme increased their knowledge and skills.
By 2017, we had successfully facilitated job linkages of 65 percent candidates of total certified.
Survey Analysis
Improvement in Soft Skills in Freshers
97 percent trainees were willing to refer this programme to others
50 percent people found the training excellent, while 43 percent found it very good, and seven percent found it average
Improvement in Interpersonal Skills of RPL Candidates
Benefits Auto Mechanics Received from the Training
RPL intervention demonstrated a 100 percent improvement in interpersonal skills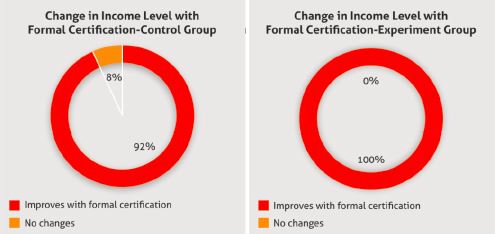 Increase in Salary/Income Level with Certification: RPL Candidates
100 percent Auto Mechanics from the experiment group opined that formal certifications would improve their employment opportunities with respect to increased salary/income than the 92 percent of Auto Mechanics who did not opt in.
Increased Knowledge on Safety Measures: RPL Candidates
96 percent of Auto Mechanics from the RPL Programme felt safe at workplace after safety sessions.
Testimonials
Freshers Programme

Naim Shaikh hails from a low middle class family. His father, a daily wage labourer, was the sole earning member of the family. Young Naim wanted to help his family, but had no prospects in the job market due to lack of skills and very little formal education. At the age of 26, he came to know about the Automotive Service Technician Training Programme offered by us through a pamphlet given during a mobilisation drive. He enrolled for the programme. His keen interest in learning the practical aspects and continuing this learning through practice enabled him to strengthen his skillsets. Soon after the completion of his training, he got a job as a two-wheeler technician at Deccan Honda Service with a salary of Rs.9000/- per month. He continues to gather more knowledge and expertise in the automotive sector with the hope of getting a better job and making a better life for himself and his family.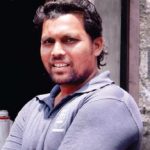 Ahmed Patel is a school dropout. He worked as a helper in a small garage in Pune. As the single earning member of a family consisting of his widowed mother and wife, his prospects did not look too bright. In order to support his family better, he decided to enhance his skills by joining the Automotive Service Technician Training Programme offered by us. Although his formal education was only till Standard V, his will and practical-based training helped him complete his training successfully. He was placed in New Maharashtra Auto Garage, Pune, as a two-wheeler mechanic with a salary of Rs.8000/- per month. Within a few months, he gained enough confidence and experience to buy the same garage he worked in by taking a small loan. Now father to a six month old daughter, he hopes to expand his garage in a few years so that he can give his daughter a better life.
Recognition of Prior Learning (RPL) Programme
Kiran has been in the automotive industry for a decade, which helped him gain expertise in two-wheeler repairing. Kiran underwent RPL assessment in 2017 after realising the benefits of RPL for his career – mainly certification of his existing skillset and job-specific requirement from the automotive industry. The 12-hour session, ranging from domain skills, soft skills, safety measures at the workplace, provided him a complete package for increased customer base in Mysore. This is what he has to say: "The RPL programme has given me an opportunity to recognise my existing skillsets as a two-wheeler technician."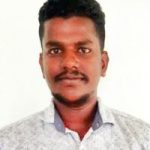 Santhakumar S from Chennai has always been passionate about the automobile industry. When he learnt about the TOIPL RPL programme for Auto Mechanics, he immediately enrolled for the two-day RPL programme. Santhakumar is very happy to have got formal certification for his skillsets and learnt soft skills and safety measures at the workplace; which has given him an added advantage. He is thankful to Total Oil for providing such a learning opportunity as he believes that certification will help in fetching a new job with increased salary.
We believe in giving the Indian youth the power of sustained employment. Through our skill development projects, we want to open opportunities for the youth to undergo training as well as learn and upgrade themselves as we firmly believe that training is for everyone; including people who were unable to further their formal education. By investing into skilling, we develop and energise our economy, thus adding value to it in the long run.
Gayatri Ojha is VP – Marketing & Corporate Communications, CSR, at Total Oil India