Delhi: Cases of abuse of elderly people are steadily increasing in India, experts have said. People over 60 years of age who are living alone due to reasons like abandonment or children migrating to other cities are especially vulnerable to crime, health emergencies, physical and psychological abuse by relatives or caretakers.
Said Tarun Sharma, Founder & CEO of Yodda Elder Care, which provides premier elder care services in the country: "In our experience, and according to the National Crime Records Bureau data as well, the number of reported cases of elder abuse has been steadily increasing in recent years. One in every six senior citizens faces abuse globally. According to some studies, the prevalence of elder abuse in India ranges up to 61.7%. These numbers are vast, despite many cases going unreported."
According to a report by the Ministry of Health and Family Welfare, 5.7% of seniors 60 years of age and older live alone in India. Just 43.9% of those 60 and older say they are content with their lives. Tarun Sharma added: "A survey conducted across 22 cities in 2022 found that 58% of elders in India suffered some kind of abuse, either by their own children, other relatives, or their house help. The reported cases ranged from 'disrespect' and 'verbal abuse' to 'neglect' and 'physical violence'. Other aspects included being emotionally or psychologically abused and financial challenges. These are alarming statistics. This is where the need for awareness and support comes into play to protect vulnerable elders."
Said Pranav Bajaj, Co-Founder, Medulance Healthcare, which is India's first, integrated emergency response provider with a fleet of over 7,500 ambulances: "Seniors are prone to several health conditions and chronic diseases like diabetes, arthritis, or hypertension. They also suffer from mobility issues, age-related cognitive decline, and vision and hearing problems. Abandonment of the elderly is a form of abuse. Living alone, they are fragile and vulnerable, and their healthcare needs become critical. We answer about 1,000 calls daily for ambulances, out of which about 20% are for people above 65 years of age, these numbers will substantially increase if we work on generating awareness among elders living alone. Pre-hospital care during medical emergencies by trained paramedics in ambulances and timely medical response is critical in such cases. These can significantly improve outcomes and increase the chances of survival of elders being rushed to the hospital. It is important for elders to have easy access to a fully equipped ambulance service."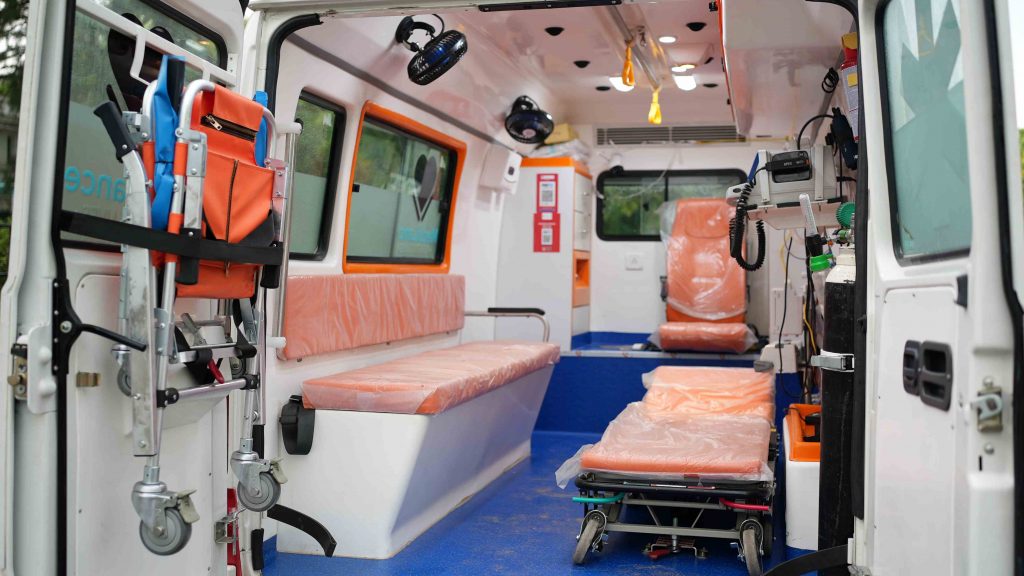 Pranav Bajaj added: "Not all ambulances are the same. To provide adequate emergency pre-hospital care to the elderly, ambulances need essential equipment like oxygen cylinders, airway management tools, defibrillators, and medications. They should be staffed by trained healthcare professionals, such as EMTs or paramedics, who have expertise in geriatric care. Communication devices are necessary for seamless coordination with the healthcare provider. Integrating technology and digital solutions into ambulances can significantly enhance emergency care for elderly patients. The recently introduced 5G ambulances are a big help in providing timely care and ultimately saving more lives of elderly patients on the way to the hospital."
Currently, there are 138 million people over the age of 60 in India, comprising 67 million males and 71 million females. This number is set to reach over 300 million by 2051. According to the United Nations Population Fund, the size of the elderly population in India will nearly double to touch 192 million by 2030. By 2050, every fifth Indian will be an elderly person.
Said Tarun Sharma: "Elders need care and comfort to lead a healthy life without worries and anxiety. Lack of awareness regarding the changing behavioral patterns in elders at home may lead to abuse by known and trusted individuals. When a loved one ages, they lose the ability to do something or the other, which takes a toll on them. By providing them with proper elder care, we can give them the peace of mind they need. At-home care helps elders lead a high quality of life throughout their golden years, compared to institutional living in old age homes."