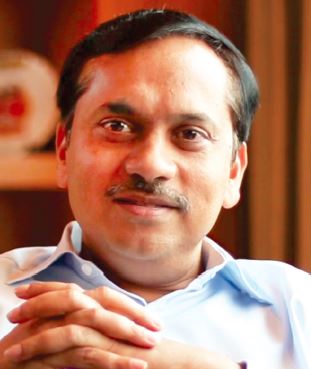 Aspiring to recognise skill development as a national priority and the need to involve the private sector in the upgradation of skills training institutes, the Government has embraced the idea of Public Private Partnership in developing the skills of India's youth. It is envisaged that the private sector will work as an active partner in every stage of developing, designing and implementing skill training programmes. The National Skill Development Corporation (NSDC) was launched at the behest of the industry in 2009, with a three-pronged approach revolving around creating, funding and enabling sustainable skill training initiatives in the private sector.
Started as a pilot skill development programme in the apparel sector in 2006-7, IL&FS Skills now has an annual training capacity of 1.8 lakh people through 300+ Institutes of Skills branded as IL&FS Institute of Skills (IIS), across 24 States, covering 271 districts, including Left Wing Extremism (LWE)-affected districts, Jammu & Kashmir, the hilly terrains of North East, and some of the most backward areas, offering training in 85+ job roles, having skilled more than 1.8 million people, pan-India, capacitating them for employment. Of these, approximately seven lakhs who have been skilled through placement-linked programmes are from Bottom of the Pyramid (BoP) groups, and are mostly school dropouts or those who have been able to complete their secondary education.
The programmes are delivered through a network of technology-enabled, workplace-simulated training centres, operational in a hub-and-spoke model. A hub is a multi-skilling institute, offering training in more than three job roles, whereas spokes are the extended arms of the hubs that make skill training available to youth, who are hitherto untouched. Each hub provides manpower, implementation and monitoring support to a number of spokes, enabling them to take skills and livelihood opportunities to every corner of India.
To ensure that every trainee is linked to employment opportunities, we have a network of 2000+ employers across sectors. These partners are actively involved in content development, pre-screening of students through an entry gate assessment, on-the-job training to help students understand the working of their future workplace, and ensuring 100 percent job opportunities for each batch commencing their training. The candidates are familiarised and made aware of the employment opportunities and career progression before or during the training.
The unique Skills Value Chain adopted by us is widely recognised by partners since it actively involves employers, the community, and learners.
The IL&FS Skills Value Chain:
Demand aggregation/ understanding employment needs of the industry: The demand for a job role, launch of a programme, is determined through sectoral and industry research
Securing placement linkages, linking each trainee to a job: Key officials in the region conduct an in-depth review of the interests and local issues, pertaining to the youth, by interacting with key persons such as Panchayat leaders, youth forums, self-help groups etc. Through mobilisation, we generate awareness about the training programmes, and then select deserving aspirants.
Innovative community engagement activities: Rozgaar rath, employment fairs, nukkad natak etc., help reach out to maximum beneficiaries. The saturation model methodology at the Gram Panchayat level is followed, whereby the approach is to saturate the number of youth willing to enrol for training at every Gram Panchayat, with the support of block level officials. Mobilisation, planning and tracking is done through MIS platform – Linq.
"The show, tell and learning by doing methodology has been incorporated for all the training programmes. Content developed has been aligned to NOS and mapped to NSQF"

Aspiration Mapping: Candidate Selection based on 3A's – Attitude, Aptitude, Aspiration: The training phase begins with counselling and selection tests that ensure the quality of candidates. Selections are made using stringent entry gate assessments based on simple yet scientific methods that assess the basic suitability of the candidates for the chosen trade. For example, a candidate willing to enroll for the Industrial Sewing Machine Operator training programme will take tests such as the Finger Dexterity Test, Colour Blindness Test, Pin Board test etc. Counselling the right candidate, for the right job, using designed trade-wise selection tests for gauging attitude, aptitude and aspiration is vital in order to reduce the dropout rate. To ensure authenticity of the trainee, we enforce enrolments only under a valid Aadhaar card.
Week Zero: This is a two-day visit to the work site by the aspirants to understand the work profile before their enrolment into the programme.
Training of Trainers: They are trained on pedagogy and domain-specific modules, and certified by the respective Sector Skill Council (SSC), The trainers have relevant industry experience. In addition, they undergo a mandatory 40-hour comprehensive training programme – Mastery, to enhance generic training, facilitation skills, and their respective domains skills. The programme further embraces guest lectures by domain experts for giving a perspective of best practices being followed in the industry.
Standardised Training Delivery Process
The show, tell and learning by doing methodology has been incorporated for all the training programmes. Content developed has been aligned to NOS and mapped to National Skills Qualifications Framework (NSQF). Multimedia content, also available in regional languages, enables the trainee to understand the concepts better. Trainers guide the trainees through a step by step process, followed by the trainees practicing it on machines, or as a role play, whatever the case maybe. This ensures standardised training methodology, increases trainee interest, besides catering to all types of learners: visual, auditory and kinaesthetic. The process enables trainees to move easily from the initial level of a beginner to the level of proficiency.
Blended Delivery of Training – Technology and Non-technology Aids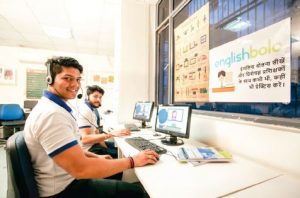 K-Yan or Knowledge Vehicle, which is a combination of many devices included in one, including a projector or computer that uses multimedia forms, is used to deliver training. It was developed in collaboration with the Indian Institute of Technology (IIT), Bombay, and designed by Prof. Kirti Trivedi in 2004 as a community computer. Subsequently, the device was commercialised by IL&FS Education & Technology Services (parent company of IL&FS Skills) in 2007. Besides this, K-Yan also maintains a skilling courseware, designed by an in-house content team that comprises of experienced subject matter experts (SMEs) and instructional designers (IDs), spearheaded by academicians. K-Yan also helps the youth to develop their social skills through various community engagement activities.
Diverse training methodologies such as participatory learning and action approaches, brainstorming, buzz sessions, group discussions, role play, mock demonstrations, field assignments, quizzes, and culture specific forms of creative expression are deployed. A variety of training aids such as charts, flannel boards, graphs, flip books and slide stories/film strips, video films, etc are utilised in training processes. A holistic development approach towards offering a blend of domain training, functional English, computer literacy and work readiness, ensures that the training imparted metamorphose the trainee into a ready-to-work skilled and professional individual.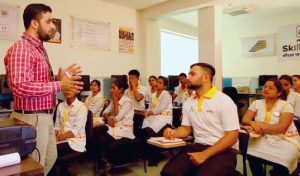 In addition, trainees are also sensitised on possible career progression, either by opting for higher studies or gaining work experience and learning on the job. For example, in the apparel sector, some of the youth have grown from being an Industrial Sewing Machine Operator to Supervisor, handling a team of 20-25 employees by consistently performing well over the years.
For successful implementation of training, appropriate physical infrastructure is imperative. The workplace is replicated in the training environment in order to create a real world working experience through a simulated work environment such as sewing factories, welding workshops, a model restaurant, full service kitchen, a hospital ward, retail store classrooms, labs and workshops. Industry-stimulated labs at the centres enable aspirants to gain first-hand experience of the work environment, which they otherwise may not get.
In addition, trainees are encouraged to run a library within the institutes, on their own. Trainees also undergo health check-ups. Birthdays and festivals are celebrated to encourage trainee engagement, and picnics are organised for better bonding and continuous motivation.
On the Job Training (OJT) for industry exposure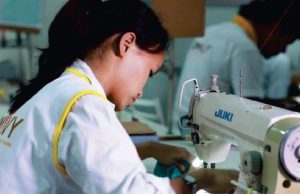 In order to gather industry exposure and be conversant with the work environment, IL&FS Skills facilitates on the job training (OJT) for all the trainees. The OJT duration varies between 15 to 45 days, depending upon the training programme. Post training completion, trainees are assessed and certified by third parties, and then placed with employers from the organised sector. A proper feedback mechanism is also in place to help further improvisation.
Conducting formative and summative assessments to gauge andgrade the progress of the learner
Migration Support Centre and post placement mentorship support to trainees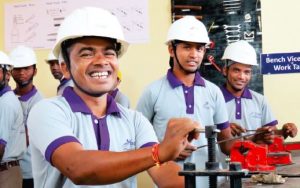 As a case in point, when trainees from Jharkhand became employed in the apparel industry in Tamil Nadu or a Quick Service Restaurant in Delhi, the Migration Support Centres helped them in many ways.
During travel, trainees are accompanied by a trainer or a community engagement person. On reaching the place of employment, the local Migration Support Executive (MES) receives them at the railway station and helps them settle down at the residential facility. Since the MES is also the relationship manager with the employer, he/she facilitates the process of enrolment, completes the documentation, and visits the place of employment regularly till the initial 30 days are completed. To support the trainees in smooth migration, there are four Migration Support Centers (MSC) operational in Delhi, Bengaluru (Karnataka), Kolkata (West Bengal) and Tirupur (Tamil Nadu). Dedicated Call Centres work 24X7, on a toll-free number.
"Post training completion, trainees are assessed and certified by third parties and then placed with employers from the organised sector. A proper feedback mechanism is also in place to help further improvisation."
Skill Champions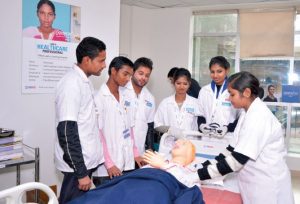 Once the trainees complete six months in employment, they are awarded a Skills Champion certificate. Whenever Skills Champions visit their village, they are encouraged to motivate the youth from their community to undergo skilling and receive subsequent employment. This helps in mobilising more candidates. For instance, in Jharkhand, after more than a year of operations, 10-15 percent of the trainees have come through references from the alumni network.
For a country like ours, where approximately 65 percent of the population is below 35 years of age, human resources is a vital component of the economy. It is because of this reason that tapping this rich potential through gainful employment is crucial; which is why, adequate education and skilling are essential. In short, we need to evolve a curriculum which hones 21st Century skills among young adults so that they can adapt and excel in an increasingly ambiguous and unpredictable world. Building this new economy workforce is a joint responsibility of the academia and the industry.
RCM Reddy is MD and CEO at IL&FS Education and Training – the social infrastructure group of IL&FS–incharge of the delivery of Education, Employability, and Employment initiatives. He brings with him 25 years of rich and diverse experience of working with government, private sector and multilateral institutions.