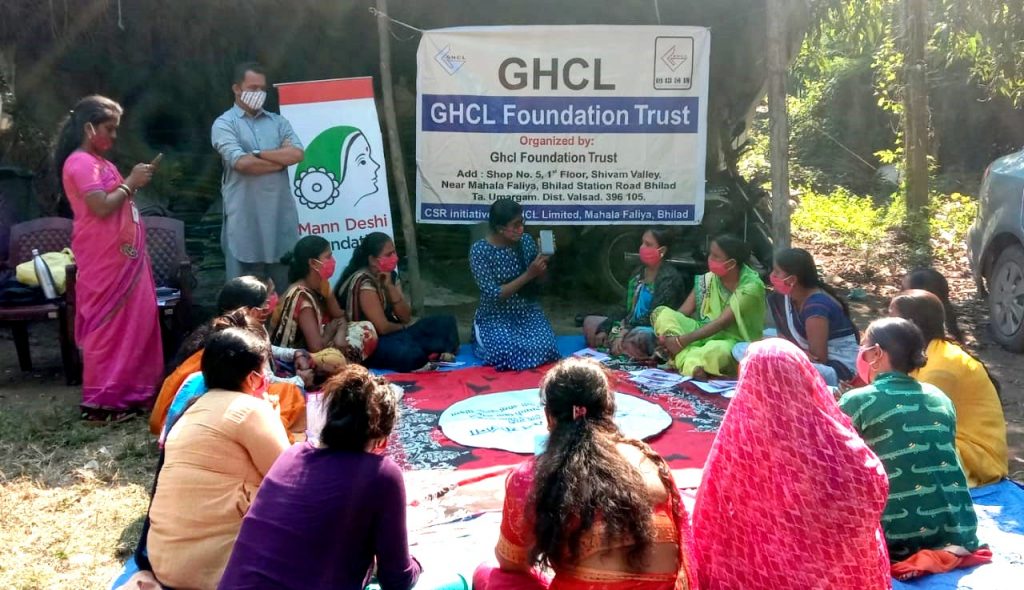 Ahmedabad, January 13, 2021: GHCL Foundation, the CSR arm of GHCL Limited, a well-diversified group with footprints in Chemicals, Textiles, and Consumer Products segment, organised a digital literacy training programme for the women of Valvad and Karambel villages in Gujarat in association with MANN Foundation.
During the training programme, an expert faculty from GHCL Foundation and MANN Foundation taught women how to use various digital platforms for day-to-day financial transactions, online shopping, etc. The faculty demonstrated the functioning of various apps for making payments using a mobile phone. They also taught the women various steps of Google Pay by scanning the QR code. They were also educated about the process of getting loans for small businesses and planning its repayment. Around 33 women participated in the programme. Free Vitamin-C tablets and masks were distributed to the villagers.
GHCL's commitment to the development of the weaker sections of society has been a continuous initiative for more than two decades. Through its GHCL Foundation Trust, GHCL has upgraded its CSR activities to cover a larger section of the society to provide support to the downtrodden, needy and marginalised citizens and also create a social infrastructure for their sustenance. GHCL Foundation is involved in various need-based developmental initiatives in areas of Education, Community Health and Livelihood, which influence the life of more than 75,000 households in 77 villages at four locations in Gujarat viz. Sutrapada, Victor (Rajula), Bhavnagar and Bhilad.