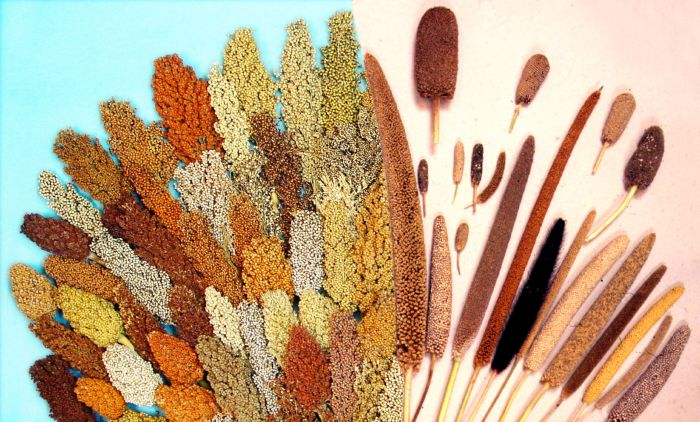 Hyderabad: Furthering the UN's recognition of 2023 as the International Year of Millets (IMY), Prof D.S. Rao, Pro-VC, GITAM, Hyderabad and Prof Dattatri K. Nagesha initiated the launch of a unique programme themed Nutrition through Nutri Millets. Organised by the Department of Food Science and Technology, GITAM School of Science, GITAM (Deemed to be University), the launch event will kick off year-long activities celebrating the nutritional importance of millets and creating awareness for the same.
In hopes of adding to the momentum on millets, GITAM is also planning to establish incubation centres on millets in addition to those on fruits and vegetables. An MoU with the Indian Institute of Millets Research (IIMR) is also in the works.
Throughout the year, the students and faculty of the Department of Food Science and Technology, GITAM School of Science will be presented with a unique opportunity to help promote consumption, better utilisation of crop rotations and encourage better connectivity throughout food supply systems to promote millets as a key component of the food basket. The year-long celebrations will entail recipe competitions, elocution competitions and essay competitions, to boost millet adoption in daily diets.
"Millets were among the earliest cereals to have been ever cultivated, however, they lost their popularity in India post the Green Revolution as consumption moved more towards refined cereal food and food products. Now that climate change is causing global food shortages and malnutrition is plaguing large parts of the world, millets are seen as a potential solution to global food problems," explains Uma Maheswari Kodi, Professor, Food Science & Technology, GITAM School of Science, Hyderabad.
Talking at the event, Dr. B. Neeraja Prabhakar, VC of Sri Konda Laxman State Horticulture University, will be enlightening the attendees on how the millets have become a primary food crop in the 21st Century, with recent advances in production as well as the processing of millets.
Notably, India's proposal for recognition of millets led to the United Nations declaring 2023 as the International Year of the Millets and the country aspires to position itself as a global hub for millets.
The Nutrition through Nutri Millets initiative is seen as a significant step towards promoting millets as the "Future Super Food" for India. The awareness of different millet types and the recognition of the nutritional significance of millets is expected to create domestic demand. Exploring innovative ideas in food processing allows young minds to be a part of food and nutritional security.