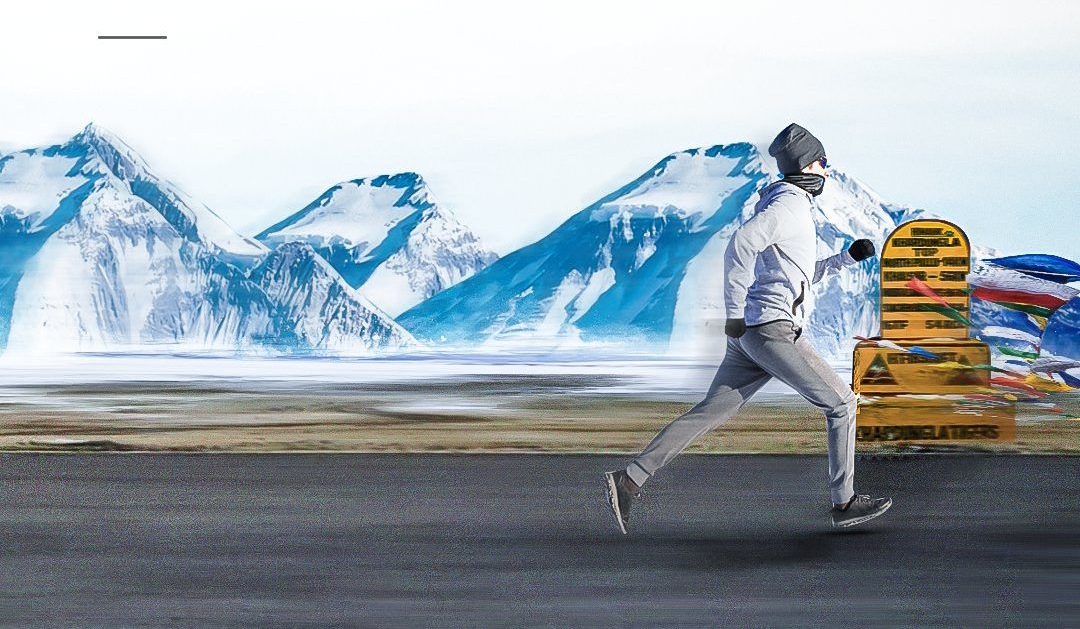 Leh: The ninth edition of the 72-kilometer-long Himalayan Khardung La Challenge, the world's highest Ultra Marathon came to a close on September 9, also celebrated as Himalayan Day. The finish point of the Marathon was the Leh Main Market which kicked off from Khardung village. Having received an overwhelming response from across the country, the prestigious marathon also witnessed a momentous response from local communities across Ladakh, who participated in the event with indomitable gusto. The Marathon was jointly organised by Himalayan, the premium mineral water brand from Tata Consumer Products Ltd (TCPL), and Ladakh Marathon to support the cause of protecting local communities affected by the melting Himalayan glaciers.
Commenting on the success, Vikram Grover, MD, NourishCo Beverages Ltd, the liquid beverage arm of TCPL states, "We are delighted with the success of the Himalayan Khardung La Challenge 2022 and are honoured to be affiliated with a cause that supports our source, the Himalayas. We would like to express immense gratitude to the Ladakh Marathon for helping us take a step ahead and do our bit by partnering with them for the marathon. We are happy to have been able to contribute to the cause of melting glaciers in the Himalayas and support the local communities. By our pledge this year, we intend to help construct a reservoir to help the local communities who seem to be heavily impacted by the melting of the glaciers."
Speaking on the success of the Himalayan Ladakh Marathon, Chewang Motup Goba, Founder & Race Director, Ladakh Marathon said, "The Khardung La Marathon has seen tremendous success this year, thanks to the collective support of brand Himalayan, police, volunteers, military forces, and healthcare professionals.  The 9th edition of the Khardung La challenge after the pandemic this year is brimming with renewed energy, and vigour and the overwhelming response we have received has surpassed our expectations."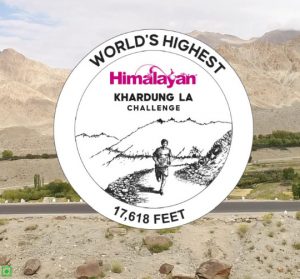 The Marathon was run on the route from Khardung village and back to Leh City with nearly 200 participants. Deemed one of the most challenging marathons globally, The Khardung La Marathon also happens to be one of the world's highest races starting at 17,618 feet. While the marathon kicked off at 3 am and ended at 5 pm, hundreds of people gathered at the starting point and finish line to cheer and support the cause of protecting local communities affected by melting Himalayan glaciers in the Ladakh region.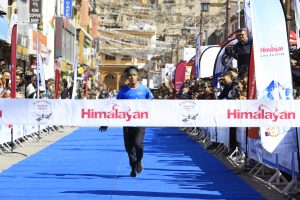 Nawaz Hussain emerged as the winner of the challenge by touching the finish line in 6 hours 47 minutes and 20 seconds followed by Jigmet Stobdan who touched the finish line in 6 hours 56 minutes and 35 seconds while the second runner up Tsewang Kundan reached the finish line seconds apart at 6 hours 56 minutes and 39 seconds. The three winners were felicitated by Tashi Gyalson, Chairman and Chief Executive Councilor, LAHDC, Leh, and the Ladakh Marathon team at the Leh main city.