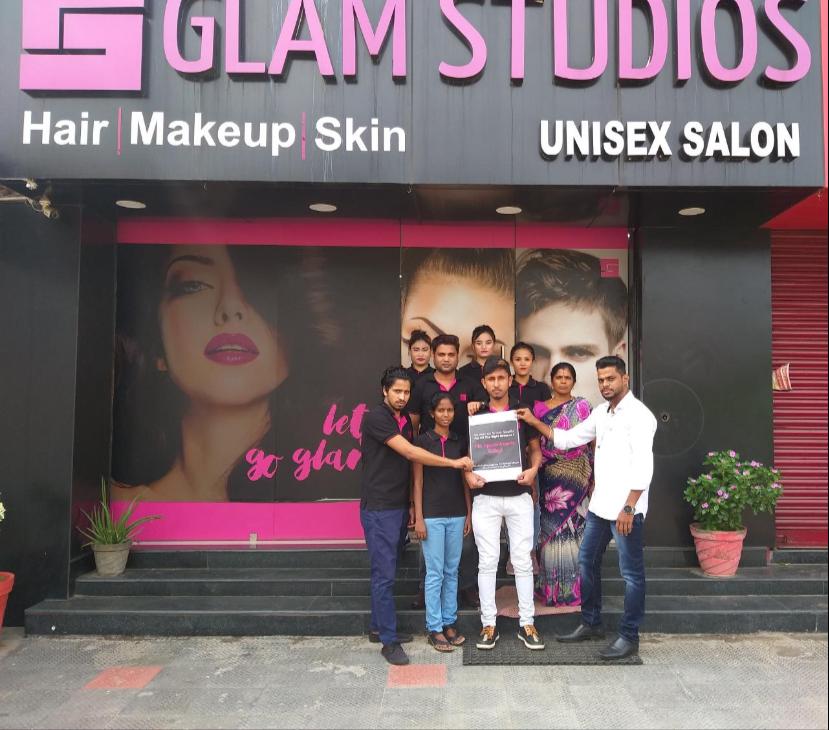 India, December 5, 2019: "We are a society that needs to wake up, and that too, right now! In a country where neither an eight-hour-old baby girl nor an 80-year-old woman is safe, how can we even talk of development and progress?" says Sadiya  Naseem, CEO and Founder, Glam Studios. In an initiative to bring justice to rape victims whose shocking stories have shaken the nation, the salon brand, which is India's fastest growing salon chain, having more than 150 plus outlets across the country, took a stand on Tuesday – December 3, 2019, and refused to take any customer. They did suffer major losses, but it was for a worthy cause.
Glam Studios put posters outside all outlets, and also promoted their "NO APPOINTMENTS TODAY!" approach on social media with the hashtags #JusticeForPriyankaReddy, #UnitedAgainstRapes, #SaveOurGirls and #HangTheRapists.  The idea was to keep all business on hold for a day to protest against action against the criminals.  "A society is only as civilised as its lowest common denominator. The government and judiciary being just and civil do not make any sense if it is turning our citizens into inhuman monsters," says Darakhshan Husain, the Co-founder, Glam Studios.
Each of the salon brand's franchise owners supported the company in this cause and placed posters of the same in front of the closed gates of their salons, thereby keeping themselves devoid of any business on what was a normal business day for everyone else. The intention behind this protest was to show support to the victims of such crimes and also to pressurise the government to take strict action against such criminals.
Says Nikita, a core team employee: "Jab beti ghar se hi nahin nikal payegi, to kisi padhayeingey, aur kise badhayeingey." The sentiment that most of the staff and the owners of Glam Studios salons echoed was, "We wish we had the power to kill these monsters ourselves, but since we don't, we can only appeal to the government and the judiciary to hang the rapists, and this is our way of doing it." With the company's partners and employees across ten Indian States echoing this sentiment and united in taking a strong stand against rapists, we are also hoping that the powers that be will finally take the much-required action and pass stringent laws against rapists in India.
A regular customer of Glam Studio, Shreya says," I was really very upset with what happened to Priyanka Reddy, and what has been happening to our country for the past many years. There needs to be a revolution. The moment I came to know about this initiative and the step that Glam Studios took to show their support for Priyanka Reddy, I was really touched as this shows that the matter is a big concern and is affecting each and every responsible citizen of the country. It has been a year since I have been a regular visitor at one of their salons in South Delhi, and it makes me feel really good to be associated with a brand that takes a stand on such a sensitive issue."